Next content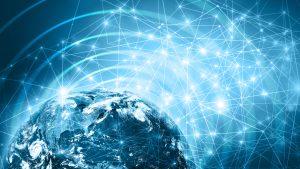 The Global Financial Crisis has had many complex and unique facets; an important one was the failure of large cross-border banks, such as Fortis and Dexia. These cross-border failures led to conflicts between different countries concerning depositor compensation, such as was the...
Today, 8th October, the FBF held the last class of the online course on Panel Data for Banking Sector Analysts.
This was the third edition of a highly specialized training led by Prof. Jeffrey Wooldridge (Michigan State University) supported by the teaching associates Alaitz Ayarza, Alice Dominici, Olatz Roman (European University Institute).
The online course covered the basics of panel data in the micro econometric settings and with cross-sectional observations. To illustrate the methods, participants were engaged in exercises, using the statistical software STATA, which demonstrated their applications to the banking sector.
During the three weeks, the participants, ranging from EU official from ECB, national supervisory authorities, central banks and PhD researchers, have learnt the theory through video lectures and live classes, ultimately applying them on practical exercises during a set of live online events.
The previous edition took place online (2020 -2021) and in Florence (2019-2020).