Next content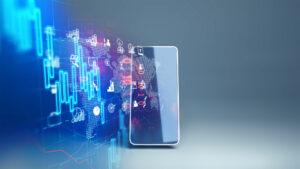 Covid-19 disrupted how we access and use financial services, marking a pivotal shift in the fintech industry. The Global Covid-19 Fintech Market Impact and Industry Resilience Study was jointly developed by the Cambridge Centre...
On 14th and 15th of June, the Florence School of Banking and Finance hosted two insightful days of policy dialogue that reunited in Florence high-level speakers from the European institutions, private sector and Academia.
The FBF Annual Conference "The future of finance – Finance for the future" at the EUI Premises, explored the role of Finance vis à vis the urgent challenges that European society is facing in the last decade.
Anneli Tuominen (ECB representative to the Supervisory Board) opened the conference giving a keynote speech on the resilience of the European banking sector.
"The pandemic made certain risks to the European banking system all the more pressing, owing to the lockdown measures and associated travel restrictions, the closure of businesses deemed "non-essential" and supply chain disruptions. These challenges highlighted two key issues for banks: the importance of adequate credit risk management and – for some banks – the need for further digitalisation."
The full text of the speech is available here.
The conference continued with high level discussions on digital currencies, alternative finance and green finance, and discussed the currents and expected trends in the shift towards more digital and sustainable finance for the future.
The conference was co-organised with the support of the European Investment Bank and Prometeia.
Back to back, a new session of the Women in Finance initiative was held, focusing on the role of women in leadership positions in political and financial institutions.
The event "Private and Public gender inclusiveness in decision-making positions: why and how?" hosted speakers from Reuters (Tom Sims and Brenna Hughes Neghaiwi), EUI research fellows (Costanza Hermanin (School of Transnational Governance) and Johanna Gautier Morin (EUI – ERC/ECOINT Research Fellow) and was led by the former FBF Director Elena Carletti.
You can find the recording of the event here.