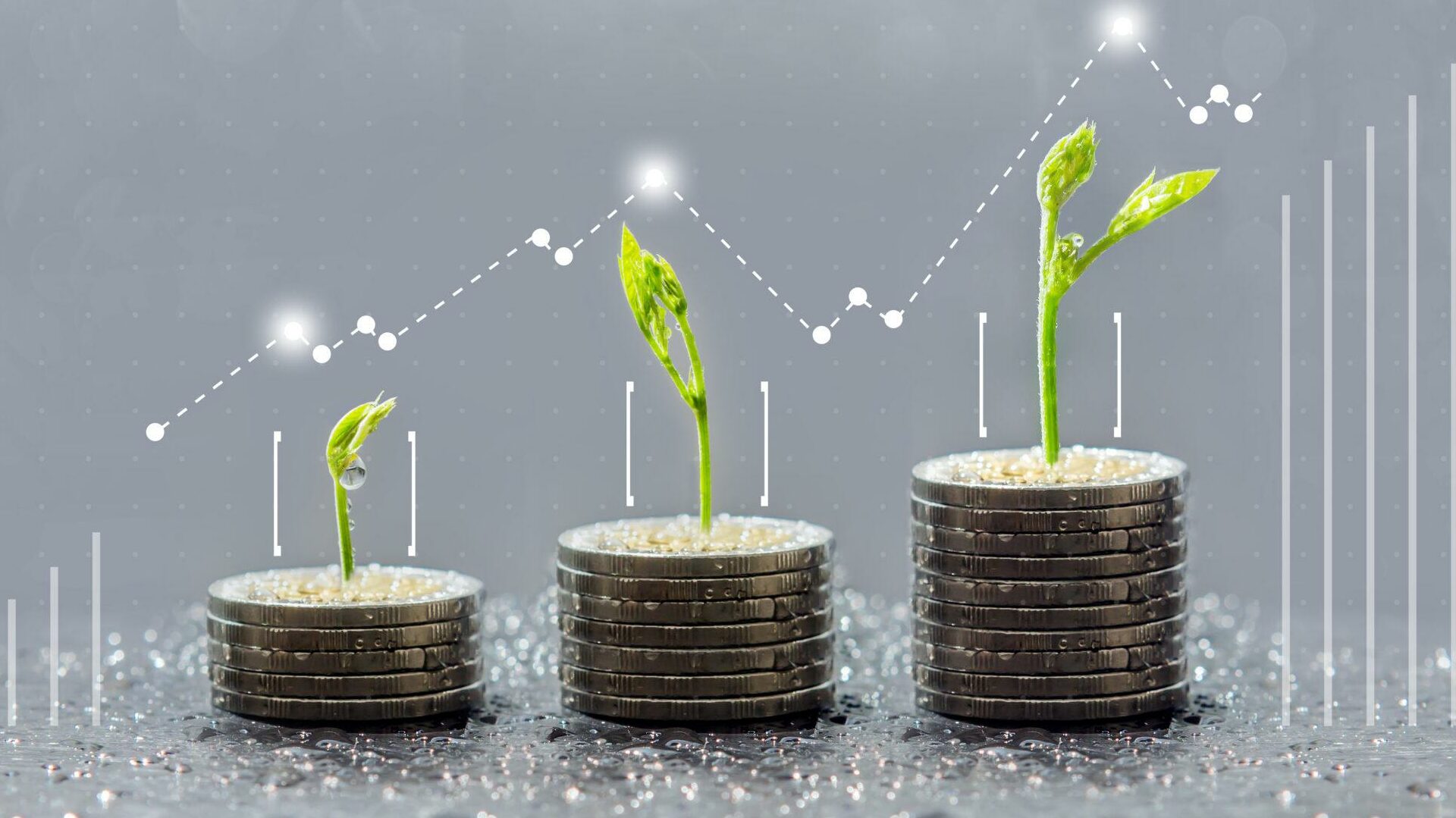 Dates
29/01/2024 - 01/02/2024
Registration deadline
08/01/2024
Level
Intermediate, Introductory
Delivery mode
Residential
Sustainability has been on everyone's lips, at least since 2015, which marked an important year for sustainable finance. This was due to several factors, including the (1) Paris Agreement, the (2) creation of the Task Force on Climate-Related Financial Risks (TCFD) and, more anecdotally, (3) Bank of England Governor Mark Carney's seminal speech at Lloyd's London on the 'tragedy of the horizon'. But what exactly does sustainable finance encompass in today's market, regulatory, and practical realities?
Our Sustainable Finance Academy aims to foster a deep and comprehensive understanding of the global and European regulatory frameworks on sustainable finance. The Academy is designed to provide participants from different backgrounds (public authorities, private practitioners and academics) with the opportunity to enhance their knowledge of sustainable finance and to put into practice many of its building blocks and core elements through 'learning by doing'.
Our Sustainable Finance Academy, designed for an intermediate audience, strives to be a reference forum for learning and exchanging information on the latest developments in market trends, regulatory initiatives and practitioners' analytical toolboxes in the broad and dynamic field of sustainable finance. Using a mix of lectures, open discussions and practical activities, the Academy will focus on the new global and EU rules that are currently 'the talk of the town', as well as the latest developments in sustainable finance markets and analytics. In doing so, the course also aims to bridge the gaps between policy-makers, academics, and private practitioners, following the tradition of the Robert Schuman Centre.
This training consists of 18 hours of course spread across 12 sessions over 4 days.
Understand the drivers and key milestones in the development of sustainable finance.
Evaluate the various financial instruments within sustainable finance ­.
Gain exposure to current practices in the field.
Recognize and identify the key regulatory players active in the global arena.
Distinguish the key policy instruments developed or under development at both the global and European levels to direct private capital towards sustainable investments.
Critically appraise and discuss the impact of recent legislation on market participants and identify potential implementation difficulties.
Financial markets participants (incl. consultants, law firms, fund managers, insurance and reinsurance companies), financial and insurance supervisors, international, regional and domestic development banks, international organizations and academics.
Core faculty
Kern Alexander

Part-time Professor

Florence School of Banking and Finance

Federica Agostini

Research Associate

Robert Schuman Centre for Advanced Studies

Maria del Carmen Sandoval Velasco

Research Associate

Robert Schuman Centre for Advanced Studies

Folker De Witte

Teaching Associate

Florence School of Banking and Finance

Inês Lameiras Azevedo

Research Associate

Robert Schuman Centre for Advanced Studies

Laura Iozzelli

Research Fellow

School of Transnational Governance, European University Institute

Pierre Schlosser

Deputy Director

Research Fellow

Robert Schuman Centre for Advanced Studies

Agnieszka Smoleńska

Part-time Assistant Professor

Florence School of Banking and Finance

Gábor Gyura

Consultant

United Nations Environment Programme Finance Initiative

Linda Zeilina

Founder and CEO

International Sustainable Finance Centre
Guest instructor
Lucia Alessi

Team Leader

European Commission - Joint Research Centre

Sebastian Rath

Associate Director

Boston Consulting Group
Monday, 29 January 2024
12:00 – 13:00: Lunch
13:00 – 14:00: Presentation of the School and of the Academy followed by a Tour de Table, outline of the Academy, ice breaking activity and concept mapping exercise.
14:00 – 15:30: Session 1 – Sustainable Finance – History, Theory and Practice
15:30 – 16:00: Coffee Break
16:00 – 17:30: Session 2 – Global initiatives to regulate sustainable finance (FSB, IOSCO, BCBS) and EU sustainable finance strategy
Social activity
Tuesday, 30 January 2024
9:15 – 10:45: Session 3 – A deep dive into taxonomies with a focus on the EU Taxonomy
10:45 – 11:15: Coffee Break
11:15 – 12:45: Session 4 – Global disclosure initiatives and a snapshot of the EU initiatives
12:45 – 14:00: Lunch Break
14:00 – 15:30: Session 5 – Practical Activity on circular economy?
15:30 – 16:00: Coffee Break
16:00 – 17:30: Session 6 – Deep Dive on CSRD & ESRS (EUI)
No social activity on this day
Wednesday, 31 January 2024
9:15 – 10:45: Session 7 – The EU Green Bonds standard in the context of the global GSS+ bond market
10:45 – 11:15: Coffee Break
11:15 – 12:45: Session 8 – ESG Ratings
12:45 – 14:00: Lunch Break
14:00 – 15:30: Session 9 – Mini-Lecture and Practical Activity on the climate and biodiversity nexus and TNFD
15:30 – 16:00: Coffee Break
16:00 – 17:30: Session 10 – Mini-presentations by participants on recent selected work performed by NGFS
Dinner at EUI with keynote lecture
Thursday, 01 February 2024
9:15 – 10:45: Session 11 – Climate risks from an insurance perspective
10:45 – 11:15: Coffee Break
11:15 – 12:45: Session 12 – The social dimension of sustainability and ESG
12:45 – 13:00: Closing remarks
13:00 – 14:00: Lunch Break and end of the Academy
€ 2150 – Private Sector
€ 1950 – Public Authorities (e.g. National Competent Authorities, Central Banks) and European Institutions
€ 950  – Full-Time Professors, PhD Students, Research Associates
The fee includes tuition, access to all course materials and pedagogic activities, coffee and lunch breaks and social activities. It does not include travel and accommodation expenses or other local transportation costs (taxis, private cars).
Please submit a certificate attesting your status as a Professor, PhD Student or Research Associate to fbf@eui.eu before registering. FBF secretariat will provide you with a code to register. Seats for academics are limited.
Please note that the payment must be settled two weeks before the start of the course.
A certificate of attendance will be provided to all participants after the course.
CANCELLATION POLICY
In case you can no longer attend the course, you are required to inform the organisers by sending an email to fbf@eui.eu in order to free a seat for participants on the waiting list.
In case of frequent cancellations, FBF reserves the right not to accept further registrations from the same person.
For more details, please contact fbf@eui.eu
Accommodation
Participants are responsible for their own accommodation during their stay in Florence. Below are some hotels that are conveniently located either for the city centre or for the course venue.
Fiesole (closer to the European University Institute)
+39 055 597252, info@villafiesole.it
Florence Historic Centre – Santa Maria Novella Train Station area
ph.+39 055 271840, booking@wtbhotels.com
Florence Centre – Piazza della Libertà area
How to reach the seminar venue
From Florence airport (approximately 1 hour by public transportation, 25/30 minutes by taxi).
Florence airport is located 8 km from the city centre.
Taxis can be found outside the arrival terminal and no reservation is needed: the cost of a 25/30 minute ride is approximately € 25.

As a general note, it is also possible to request a taxi by calling one of the following numbers: (+39) 055 4390 / 4499 / 4242 / 4798 or using the app itTaxi. Kindly note that in Italy taxis cannot be flagged down as they pass you along the street. Taxis are instead "stationed" at special taxi parking stands in most of the major squares in any city and at the airport. Please refer to this website for an overview of the taxi fees from/to the airport. Please also note that Uber and Bolt are not available in Florence.
If you wish to reach the course venue from the airport with public transportation, the tramway ride is a convenient option to head to the city centre: tramways have a dedicated airport stop and you should get off at the last stop, "T2-Unità". From there, please refer to the paragraph below ("From the main railway station"). Tramway tickets cost €1.50 and can be purchased at the vending machines outside the airport: they last 90 minutes and can be used both on tramway and buses.
From the main railway station (approximately 40 minutes)
Reach the bus stop "Stazione Nazionale"; take bus n.7, direction "Fiesole Piazza Mino"; get off at the bus stop "Di San Domenico 01"; and walk downhill to Villa Schifanoia on Via Boccaccio.
Bus and tram tickets may be purchased digitally by sending a text message with "Firenze" as text to 488.01.05 or by using the Tabnet APP which you can get from the App Store or Google Play. Tickets can also be purchased from official ticket offices, machines and authorized retailers that display the 'Autolinee Toscane' sticker. This website provides itineraries for public transportation: https://www.at-bus.it/en/travel/tripplanner.html
Pisa International Airport (Galileo Galilei Airport), is located 85 km from Florence. The shuttle Pisa Mover connects Pisa Airport to Pisa Railway Station, and it is in service every day from 6.00 a.m. to midnight with variable frequencies. The average travel time between the airport and the railway station, including the intermediate stop, is about 5 minutes. From Pisa Railway Station it is possible to take a train to Florence Railway Station (average travel time is one hour). Timetable and ticket options are available at Trainline.
Guglielmo Marconi Bologna International Airport is located 105 km from Florence. It is connected to Bologna Central Station by the shuttle train "Marconi Express" that leaves every 7 minutes. Tickets can be purchased on this website. From Bologna Central Station, Florence can be reached with a high-speed train in about 40 minutes. Timetable and ticket options are available at Trainline.
IT information
Upon arrival, you will be provided with temporary Wi-Fi access for the duration of the event.
If using your company laptop, please check with your company IT department regarding firewall protections before your departure. EUI uses a Captive Portal authentication to access the EUI Wi-Fi network.
On-site contact points
For any practical questions, please feel free to contact the Florence School of Banking and Finance to the attention of Shauna Kavanagh (fbf@eui.eu).
Restaurants
Below you can find a few suggestions on restaurants located in Fiesole or the city centre, which might be useful for your free night(s).