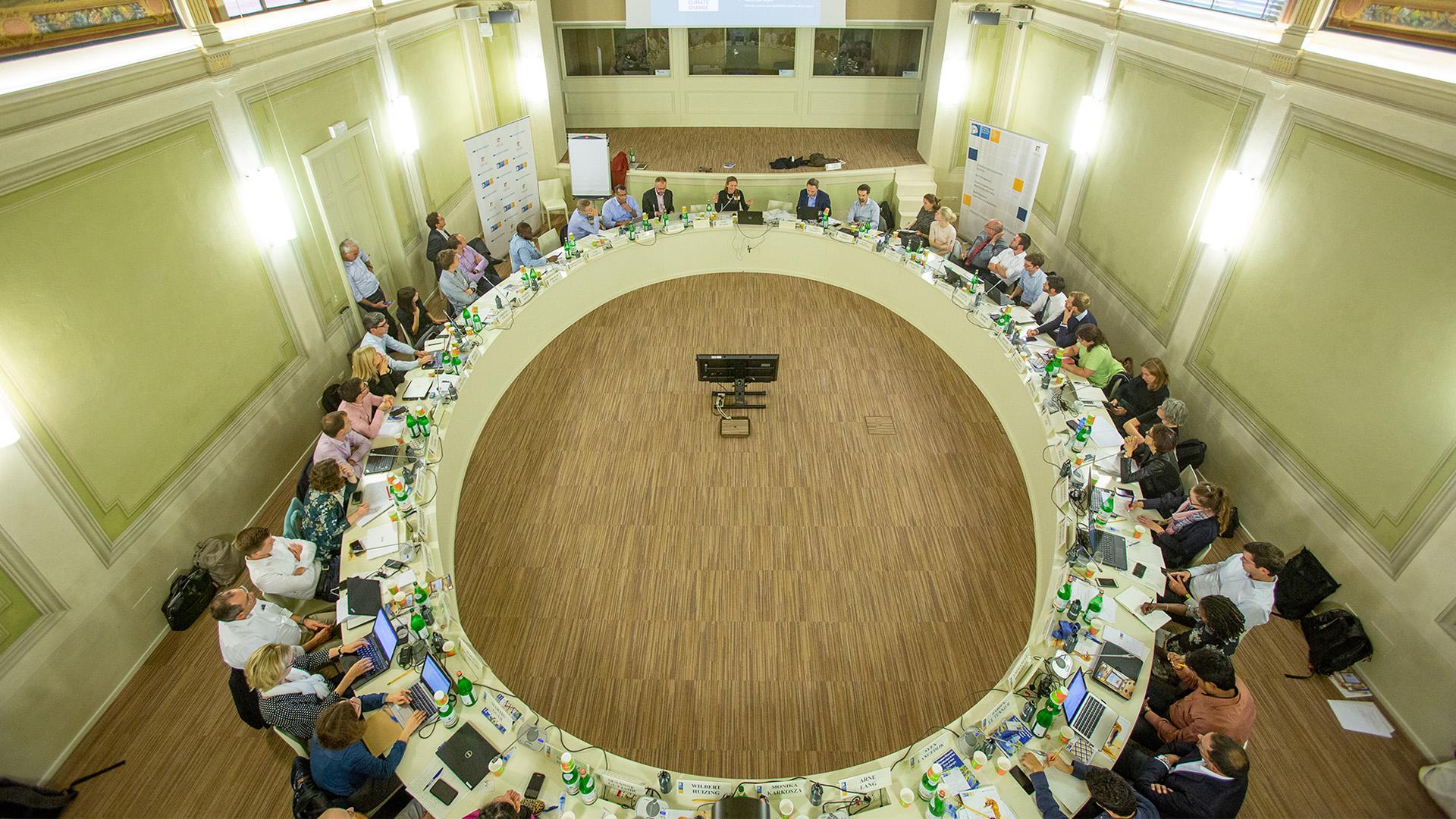 Challenges for Bank Board Members – Online seminars
This series, started in December 2020, built a community of banking and finance industry professionals interested in deepening their knowledge of bank boards' functioning and in learning how to challenge bank management effectively.
Seminar speakers include an international faculty of chair of banks, non-executive directors, regulators, supervisors, and academics together with bank representatives.
All the seminars are open to all and free of charge, upon registration on the FBF Bank Board Academy website.
Upcoming seminar
THE ECB'S SUPERVISORY REVIEW AND EVALUATION PROCESS (SREP): METHODOLOGY AND SUPERVISORY ACTIONS

Friday 28 April 2023
Chair: Elena Carletti (Bocconi University)
Speakers: Federico Pierobon, Emanuela Branca (European Central Bank); Jacqueline Mills (AFME – Association for Financial Markets in Europe)
---
Online seminars archive
MARGIN CALL: HOW TO NAVIGATE THE ENERGY MARKET TURMOIL
Thursday 02 February 2023
Chair: Elena Carletti (Bocconi University)
Speakers: Alberto De Paoli (ENEL), Klaus Loeber (ESMA)
---
MONETARY POLICY AND THE EURO AREA ECONOMIC OUTLOOK
Monday 28 February 2022
Chair: Elena Carletti (Bocconi University)
Speaker: Fabio Panetta (Member of the Executive Board, European Central Bank)
Discussant: Jean Pisani-Ferry (Tommaso Padoa Schioppa Chair, European University Institute)
---
BETTER BOARDS FOR BETTER BANKS: THE CHALLENGES AHEAD
8 February 2022
Chair: Elena Carletti (Bocconi University)
Speaker: Edouard Fernandez-Bollo (Member of the Supervisory Board of the European Central Bank)
Discussants: Nuno Manuel da Silva Amado (Non-Executive Chairman, BCP – Banco Comercial Português, S.A.), Martin Kaspar (Director Board Services, PwC)
---
DIGITALISATION AS A WAY OF BUSINESS
20 January 2022
Chair: Elena Carletti (Professor of Finance, Bocconi University)
Speakers: Benoît Legrand (Former Chief Innovation Officer and CEO of ING Ventures) and Álvaro Martín Enríquez (Global Head of Data Strategy, BBVA)
---
THIRD PARTY OUTSOURCING RISK: THE ROLE FOR BOARD OVERSIGHT
2 November 2021
Chair: Elena Carletti (Bocconi University)
Speakers: James H. Freis, Jr. (Chairman, CRINDATA); Bernd Rummel (Senior Policy Expert, European Banking Authority)
---
BANKS' BOARD MEMBERS AND POLICY MAKERS: A CONVERSATION
28 May 2021
Chair: Elena Carletti (Bocconi University)
Speaker: Andrea Enria (Chair, the Supervisory Board, European Central Bank); Carlos Torres Vila (Chairperson, BBVA)
---
SUSTAINABILITY CHALLENGES AND OPPORTUNITIES FOR BANKS, CENTRAL BANKS AND INVESTORS
04 May 2021
Chair: Elena Carletti (Bocconi University)
Speakers: Axel Weber (Chairman, UBS); Belén Romana (Non Executive Director, Santander, Aviva and SIX Group.); Luiz Pereira da Silva (Deputy General Manager, Bank for International Settlements)
---
THE EUROPEAN BANKING SECTOR: PREPARING FOR CONSOLIDATION
08 April 2021
Chair: Elena Carletti (Bocconi University)
Speakers: Andreas Dombret (Columbia University, former Member of the Board of Deutsche Bundesbank); Dominique Laboureix (Secretary-General, Autorité de Contrôle Prudentiel – ACPR); Luigi de Vecchi (Chairman EMEA Banking – Capital Markets & Advisory Citi)
---
LOW-INTEREST RATES FOR LONG: THE IMPACT ON BANK PROFITABILITY AND RISK APPETITE
18 March 2021
Chair: Thorsten Beck (Cass Business School and Florence School of Banking and Finance, European University Institute)
Speakers: Thomas Vlassopoulos (Head of Monetary Analysis Division), Vitor Constâncio (Lisbon School of Economics and Management, Former Vice-President, European Central Bank), Julie Galbo (Board Member, DNB Bank ASA)
---
FIT AND PROPER ASSESSMENT: BETTER BOARDS FOR BETTER BANKS?
19 February 2021
Chair: Elena Carletti (Bocconi University)
Speaker: Edouard Fernandez-Bollo (Supervisory Board Member, European Central Bank), Laragh Cassar (Non-Executive Director, APS Bank Malta), Hans-Helmut Kotz (Non-Executive Member of the Board, Caixa Geral de Depósitos & Resident Fellow, Harvard)
---
CREDIT RISK AFTER COVID
21 January 2021
Chair: Thorsten Beck (Cass Business School and Florence School of Banking and Finance, European University Institute)
Speakers: José Manuel Campa (Chairperson, European Banking Authority), Klara Jandova (Partner, Oliver Wyman), Francesca Tondi Guy (Non Executive Director, UniCredit group)
---
GOVERNANCE AND OVERSIGHT: LESSONS FROM WIRECARD
17 December 2020
Chair: Elena Carletti (Bocconi University)
Speaker: James Freis (Former CEO, Wirecard)
---
BANK BOARDS AND SUPERVISORY EXPECTATIONS
3 December 2020
Chair: Elena Carletti (Bocconi University)
Speaker: Elizabeth McCaul (Supervisory Board Member, European Central Bank)
Commentator: Lorenzo Bini Smaghi (Chairman, Société Générale)