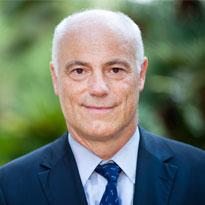 José Manuel Campa
Member of FBF Advisory Council
Chairperson
European Banking Authority (EBA)
Biography
José Manuel Campa, is the Chairperson of the European Banking Authority (EBA). He was appointed in March 2019 and is serving a renewable five-year term. He represents the Authority and by chairing the meetings of the Board of Supervisors and of the Management Board, he steers the strategic direction of the Authority.
From 2015 and prior to this appointment, Campa served as Global Head of Regulatory Affairs,  for the Grupo Santander.  Prior to that, he was Professor of Finance and Economics at IESE Business School.
Between 2009 and 2011 Campa served as Secretary of State for the Economy in the Ministry of Economy and Finances of Spain.  He was a member of the Financial Stability Board, the board of the European Financial Stability Facility, the Economic and Financial Committee and alternate governor in multilateral financial institutions. He has served in the Expert Group, chair by Mr. Erkki Liikanen, evaluating policy recommendations on structural reforms for the European Banking industry.
He has also taught at the Stern School of Business of New York University and at Columbia University. He has been Research Associate at the National Bureau of Economic Research and Research Fellow at the Center for Economic Policy Research. Mr. Campa has also been a consultant to a large number of international organizations, including the International Monetary Fund, the Inter-American Development Bank, the Bank of International Settlements in Basel, and the European Commission.
He has served on the boards of Prime Collateralised Securities (PCS) Europe, Bruegel, and General de Alquiler de Maquinaria.
José Manuel Campa holds a Ph.D. and a master degree in economics from Harvard University and a Licenciatura in law and in economics from the Universidad de Oviedo.