Next content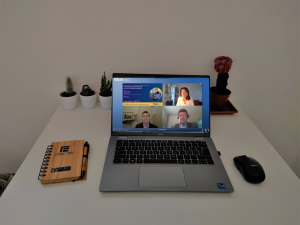 After a successful spring and summer season, the 'Challenges for Bank Board Members' series resumed on 2nd November with James H. Freis, Jr. (Chairman, CRINDATA) and Bernd Rummel (Senior Policy Expert, European Banking Authority) discussing: 'Third party outsourcing...
A new opinion piece published on 11 October by Thorsten Beck, Director of the Florence School of Banking and Finance, on La Repubblica Firenze , available also in Italian.
'At the core of this drawn-out failure of MPS has been too close a relationship between politicians and bankers, which has prevented early and effective intervention.' writes Thorsten Beck, the director of the Florence School of Banking and Finance, in his latest article published on La Repubblica Firenze on 11 October 2021.
The history of Monte dei Paschi di Siena is well known: a rapid expansion before 2008, a government bail-out in 2013 – due to hidden losses not reported to auditors nor supervisors- and a final nationalization in 2017. Furthermore, MPS losses were related to Italian sovereign bond holdings, a typical 'doom-loop', which has been at the core of the Eurodebt crisis.
Nevertheless, there seems to be a silver lining: Tuscany, and Italy, need strong bank systems and enhancing confidence to the European Union, which – according to professor Beck – 'should not be seen as the enemy that robs Tuscany of its banks, but as an opportunity to create sustainable provision of financial services.'