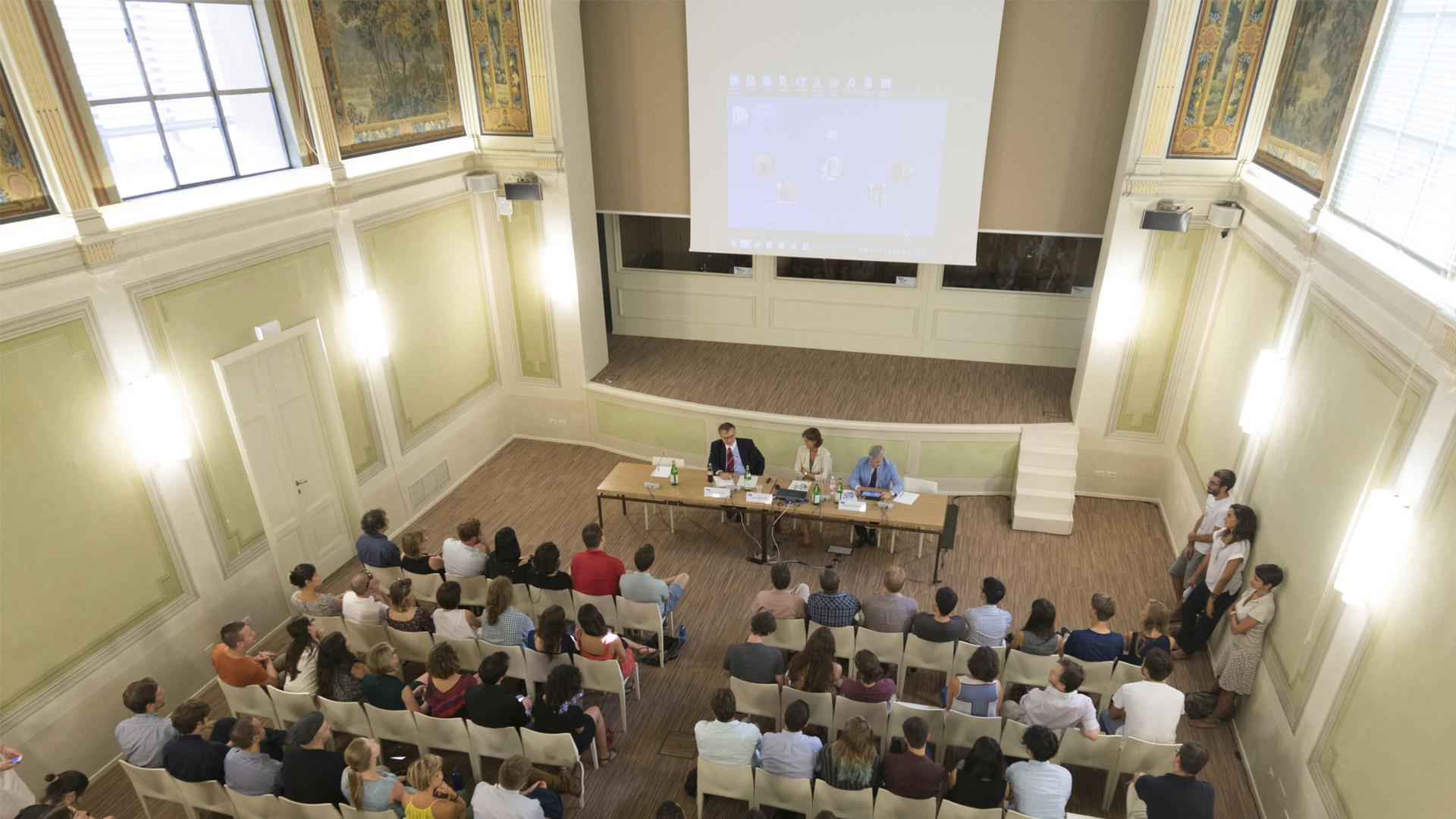 Women in Finance
Women in Finance is a lecture series which aims to highlight successful women across different areas of finance – public service, academia and private sector.
Watch all Women in Finance events
---
#FBFDiscuss
A new Oxford-Union style debate format will bring together two contestants from academia to debate a specific motion. After the opening statements, the event will see the direct participation of the public who will have the chance to pose their questions and vote for their favourite opinion.
---
COVID-19 Impact
The outbreak of the COVID-19 virus is profoundly affecting the world's society and economy. To provide an in-depth assessment of the economic and financial impact of the COVID-19 epidemic, the Florence School of Banking and Finance is organising a series of online lectures, seminars and debates, aimed particularly at reviewing Europe's economic policy response to the virus.
These policy debate activities are designed on the basis of the School's academic expertise and the know-how of selected partners from its network of research centres, institutions, and private sector organisations.
Watch all COVID-19 Impact events
---
#FBFPills
A FBF video series containing informative videos on different hot topics on banking and finance explained by our network of experts.
---
Finance in the Tuscan Hills
The FBF seminar series 'Finance in the Tuscan hills' focuses on financial sector issues and tries to bring together interested researchers from across the EUI.