Digital Finance
Digital Currencies Academy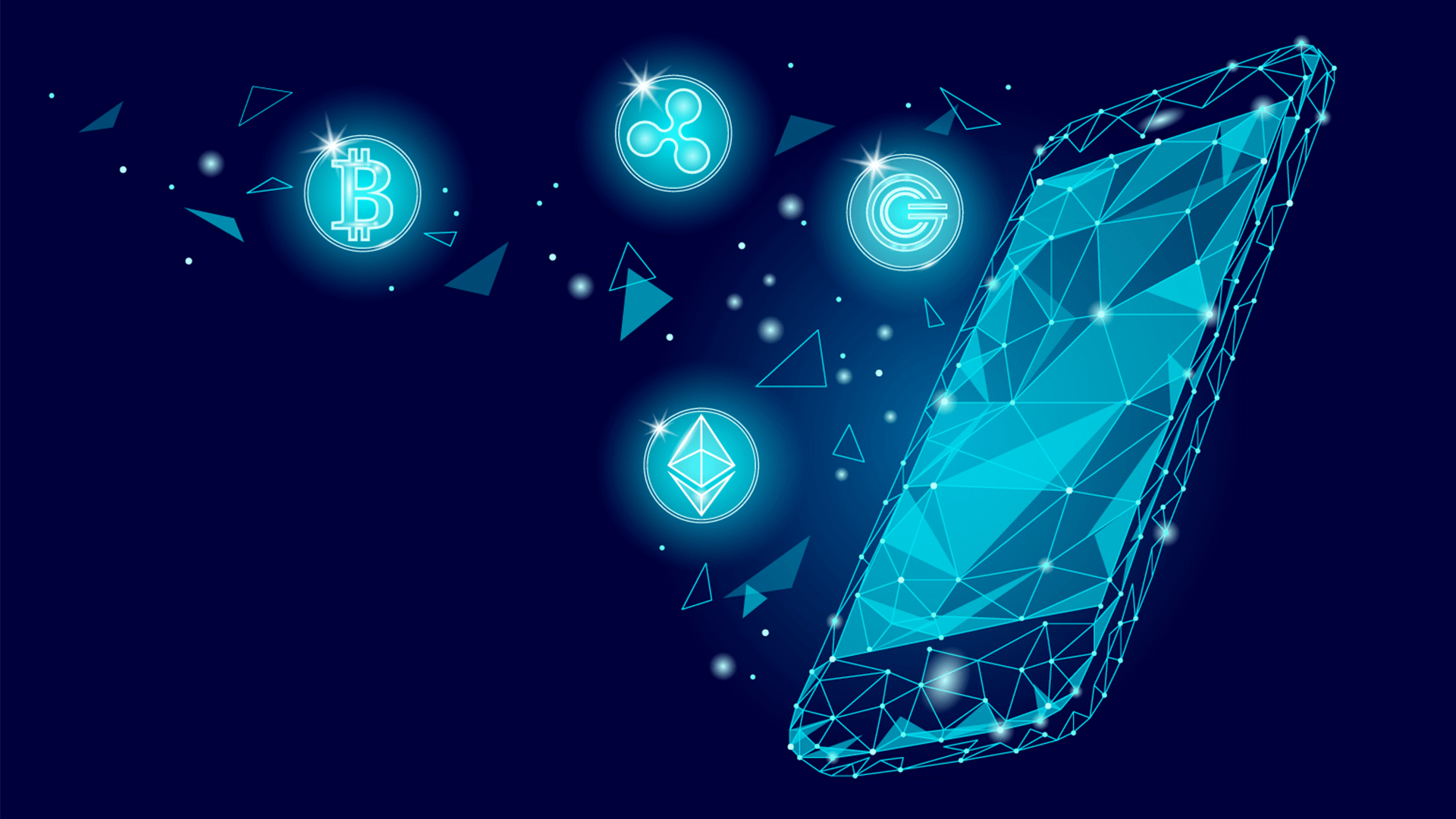 Location
Online and in Florence
Registration deadline
15/03/2023
Level
Intermediate, Introductory
Approach
Qualitative, Quantitative
Digital currencies – often in the form of privately and publicly issued tokens — have  the potential to significantly transform our monetary system. Following the emergence of Bitcoin as the first cryptocurrency  in 2009 many new tokens have emerged in the market.  Such tokens are marketed in a variety of ways, ranging from currency denominated in a new unit of account to being directly positioned as alternative means  of payments in the form of stablecoins.
These developments have not bypassed the attention of regulators. New initiatives have been  emerging such as the EU's Markets in Crypto-assets Regulation or the setting of new standards by the Financial Stability Board.  More and more central banks have started to actively engage in research about and the testing of central bank digital currencies (CBDCs) that are to bring central bank money into the digital age.
The second edition of the Digital Currencies Academy gives a thorough introduction into the topic of digital currencies. It first exposes participants to some of their technological foundations, the economic rationale for privately issued tokens and the current market situation.  Then,  participants gain exposure to current policy and regulatory challenges and initiatives at the EU and international level through case studies, mediated group discussions and expert panels. Finally, the course discusses the efforts of introducing CBDC, with a particular focus on their design and impact for the financial system.
Among the topics covered are private sector digital currencies (incl. so-called stablecoins), CBDC, including key design dilemmas, an update on the Digital Euro Project, the Markets in Crypto-assets Regulation (MiCA) and other applicable measures in the EU, as well as policy developments at the international level.
The course will be in a blended format:
Ahead of the meeting in Florence (20 March-02 April) (3 hours): introductory online classes

Video lectures
Live session – Wed 22 March, 14.00 – 15.00 CET

Sessions in Florence (03-05 April): face-to-face meeting

3 April 2023
Theme: Payments (5 hours)

Session 1 – A Primer on Cryptocurrency Technology
Session 2 – The Economics of Digital Currencies
Session 3 – Tokenomics / Empirical Facts
Session 4 – Case Studies / Payments

4 April 2023
Theme: Crypto-Assets Regulation in the EU and key global policy developments (6 hours)

Session 5 – Stablecoins – Market rationale and Use Cases
Session 6a – MiCA
Session 6b – Ramifications and boundaries of MiCA
Session 7 – MiCA Case Studies
Session 8 – Crypto Regulation: Global perspectives and the work of international standard-setters

5 April 2023
Theme: Central Bank Digital Currency (CBDC) (3 hours)

Session 9 – CBDC
Session 10 – Panel Discussion on CBDCs (public and private perspectives)
Academy directors
Thorsten V. Koeppl

Professor

Queen's University

Part-time professor

Robert Schuman Centre for Advanced Studies

Elisabeth Noble

European Banking Authority
Instructors
Katrin Assenmacher

Head of the Monetary Policy Strategy Division

European Central Bank

James Chapman

Deputy Managing Director

Bank of Canada

Jonathan Chiu

Senior Research Advisor

Bank of Canada

Anne Choné

Senior Risk Analysis Officer

ESMA

Catherine Gu

Director, Head of CBDC & Protocol,

Visa

Daniel Heller

Regulatory Affairs Advisor

RTGS.global

Iota Nassr

Senior Policy Analyst, Capital Markets and Financial Institutions Division

Organization for Economic Co-operation and Development (OECD)

Giles Swan

Head of European Policy

Blockchain.com

David Vestin

Senior Advisor

The Riksbank
Teaching Associate
Nikita Divissenko

Assistant Professor

Utrecht University
€ 2250: Private Sector
€ 1950: Public Authorities (e.g. National Competent Authorities, Central Banks) and European Institutions
€ 1150: Full-Time Professors, PhD Students, Research Associates
Please submit a certificate attesting your status of Professor, PhD Student or Research Associate to fbf@eui.eu before registering. FBF secretariat will provide you with a code to register.
* Seats for academics are limited
* Limited seats per institution
Please note that the payment must be settled two weeks before the start of the course.
The fee includes tuition, access to all course materials and pedagogic activities, coffee and lunch breaks and social activities. It does not include travel and accommodation expenses or other local transportation costs (taxis, private cars).
A certificate of attendance will be provided to all participants after the course.
CANCELLATION POLICY:
In case you can no longer attend the course, you are required to inform the organisers by sending an email to fbf@eui.eu in order to free a seat for participants in the waiting list.
In case of frequent cancellations, FBF reserves the right not to accept further registrations from the same person.
Accommodation 
Please notice that the course dinner, and most of the social activities, will take place downtown.
Recommended hotels nearby the EUI:
Recommended hotels in downtown Florence:
Suggested restaurants in Florence city centre
Wi-Fi
On arrival, participants will be provided with temporary wi-fi access for the whole duration of the course.
For general queries: fbf@eui.eu
GENERAL INFORMATION ON LOCAL TRANSPORT
From Florence airport:
Florence airport is located 8 km from the city centre, approximately 30 minutes by taxi. Taxis can be found at the taxi stand outside the arrivals terminal; no reservation is needed. A taxi ride from the airport costs about €20 and takes approximately 25/30 minutes.
A tramway (line T2) connects the airport to the city centre. Trams leave from the airport terminal and take 20 minutes to the main railway station. One-way tickets can be bought from vending machines at the tram stop for €1.50. Be sure to stamp (or "validate") your ticket via the machines as soon as you board the tram.
From the central railway station:
Take bus n. 7 at the bus stop Stazione Nazionale in the direction "Fiesole Piazza Mino", get off at the stop 'San Domenico 01'. For bus routes and timetables consult the official timetable.
Bus tickets are sold outside the railway station, at Autolinee Toscane ticket kiosks and vending machines, tobacconists (tabacchi), newspaper kiosks (edicole), and most cafes (bar). They must be bought before boarding and stamped using the machine on the bus. A ticket costs €1.50 and it is valid for 90 minutes. Bus tickets can be purchased also on board (€ 2.50), but the driver is not obliged to give change.
Private car
From the A1 Milano-Napoli (Autostrada del Sole), take the Firenze Sud exit and follow directions to the city centre/Stadio. Follow the directions to the stadium (Stadio), then for Fiesole. San Domenico is on the main road to Fiesole.
The EUI has several free parking areas available all over the Campus, that can be used during the days of the event (not for the night/s).