FINTECH – Innovation, Finance and Regulation closed with 91% completion rate
On 2 September 2020, the Florence School of Banking and Finance hosted the online course FINTECH – Innovation, Finance and Regulation led by the Course director Philippe Paech (London School of Economics and Political Science – LSE).
This 2-week online course provided practitioners and academics with a broad understanding of the impact FinTech has on the future shape of financial regulation. The course included both theory and hands-on practice through a balanced mix between live online activities and self-paced progression through the curriculum. The content of the course has been delivered in a mix of live and pre-recorded lectures and expert interviews, as well as instructor-led case studies.
Senior experts and interviewees from the public and private sector addressed topics such as Principles of Regulation and Technological trends of the Financial Markets; Regulating Technology-enabled Structural Change in Financial Markets; AI-based financial services; Crypto-Assets; RegTech and SupTech, Standardisation and Financial Regulation and Data Regulation.
---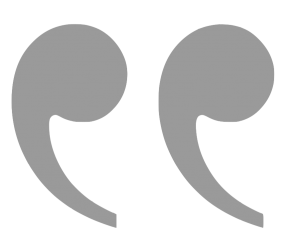 The use of technology in finance is ever-growing and is expected to continue to change the way financial services will be offered in the future. The course on Fintech-Innovation, Finance and Regulation, spread over nine well-designed and rigorous modules, was designed to impart participants with the latest knowledge on the technology developments, new challenges they pose, and the rationale for the regulatory response they entail. The opportunity to engage in discussions with policy experts, regulators, and also network with a diverse group of course participants was the highlight of the experience. I am thankful to the Florence School of Banking and Finance at the European University Institute for the scholarship and the opportunity to share my experience.
Bijan Bhattarai, Participant in the FINTECH – Innovation, Finance and Regulation course, September 2020
---
Participants praised the course design and the activities (for both courses), they liked working with expert instructors from different backgrounds, at the frontier of current European FinTech regulation.
In-depth learning was in fact facilitated by a team of teaching assistants supporting participants individually and during group work and collaborative tools ensured an interactive training experience close to the physical classroom.
---
46 professionals from the Banking sector participated in the event and rated it overall 9/10 and 9.3/10 for the instructors .
91% of participants completed the course.
Participants' feedback questionnaire
---
Fintech will be ran again in 2021. More information in November!