Executive Seminar 'Financing Banking Resolution'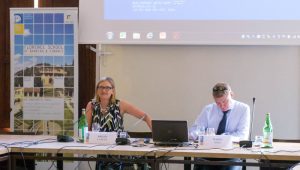 The FBF is hosting today and tomorrow the closed-doors executive seminar 'Financing Banking Resolution', designed to take stock of recent developments in the design, implementation and enforcement of Europe's banking resolution regime and to discuss possible inconsistencies and shortcomings. The key questions raised during the executive seminar will be the following:
What are the essential conditions needed to ensure the enforceability of the new regime?
How can Europe ensure a rapid adoption and implementation of MREL rules?
What can be learned from previous crisis management cases?
The seminar is particularly timely, given the recent bank developments in banking resolution in countries such as Spain and Italy. During the seminar, the key success factors and potential weaknesses of the existing banking resolution toolkit will be assessed.
The seminar is divided in four sessions. The first session, entitled 'Navigating through TLAC and MREL', covers the market aspects and the international level playing field of MREL and its applications, including reactions in case of breaching of the requirements. The session is chaired by Mauro Grande (DG FISMA, European Commission) and features contributions by Wilson Ervin (Crédit Suisse), Pamela Lintner (World Bank), Vincenzo Testa (Bank of Italy), and Tobias Tröger (Frankfurt University).
The second session, 'Precautionary recapitalization' is chaired by Piers Haben (European Banking Authority) and covers the mechanics and future perspectives of precautionary recap and burden sharing. Speakers include Luis Morais (University of Lisbon Law School), Enrico Perotti (University of Amsterdam) annd Maria Mavridou (Bank of Greece).
The third session discusses the 'Lessons learned from concrete crisis management cases', touching upon subjects as the cooperation between home and host Member States in cross border banks, the enforcability and political sensitivities of bail-in. The session is chaired by Ignazio Angeloni (Member of the ECB Supervisory Board), and includes contributions by Jens-Verner Andersen (Danish Resolution Authority), Pedro Duarte Neves (Bank of Portugal), and Patrick Honohan (Trinity College Dublin and PIIE).
Finally, the seminar is closed by a session on the international perspectives on the EU framework. Mauro Grande (Single Resolution Board) chairs the session, entitled 'European and international perspectives on the steps needed to complete the EU framework', which will gather the views of Eva Hüpkes (Financial Stability Board), Jutaro Kaneko (Japan Centre for International Finance) and Maria J. Nieto (Bank of Spain).
The seminar is combined with a meeting of the Advisory Council and Scientific Committee of the Florence School of Banking and Finance.