The European Banking Sector: Preparing for Consolidation
When:
April 8, 2021 @ 1:00 pm – 2:15 pm
Europe/Rome Timezone
2021-04-08T13:00:00+02:00
2021-04-08T14:15:00+02:00
Contact:
FBF Secretariat
[+39] 055 4685739
THIS SEMINAR IS PART OF THE FBF BANK BOARD ACADEMY FOR NON-EXECUTIVE DIRECTORS
---
Watch the recording of the event
---
Consolidation has often been described as critical instrument to address the woes of Europe's banking sector. Consolidation may entail diverse benefits for banks' profitability, address overcapacity, foster private risk-sharing. However, the effects of consolidation on banks' sound risk management and its broader impact on the stability of the financial system are uncertain. Some guidance and supervisory expectations have been developed in European prudential supervision (e.g. setting of capital requirements, the treatment of badwill, and the use of internal models by the newly consolidated entities). In this regard, the role of bank board members is key in understanding and addressing both opportunities and challenges raised by consolidation projects placed under their scrutiny.
This online debate will ask:
What are the opportunities and risks in the consolidation of the European banking sector?
How can consolidation contribute to the key objectives of the Banking Union?
Is consolidation the solution to address some of the core challenges faced by banks and their boards, i.e. low profitability and non-performing assets?
What are the main elements that bank board members should pay attention to when preparing for consolidation?
What are the factors of success for a consolidation through a merger and acquisition operation (including cross-border M&A)?
What is the role of independent board members in ensuring sustainable consolidation projects?
---
Chair
Elena Carletti (Bocconi University)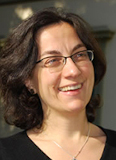 Elena Carletti is Professor of Finance at Bocconi University. She is also founding director of the Florence School of Banking and Finance Florence School of Banking and Finance at the European University Institute, is a member of Board of Directors of Unicredit SpA and a member of the Advisory Scientific Committee of the European Systemic Risk Board (ESRB). Furthermore, she is research professor at the Bundesbank, a member of the Expert Panel on banking supervision for the European Parliament, a member of the Scientific Committee "Paolo Baffi Lecture" at the Bank of Italy, a member of Bruegel Scientific Committee, Research Fellow at CEPR, Fellow of the Finance Theory Group, CESifo, IGIER, and Wharton Financial Institutions Center. She is the author of numerous articles on Financial Intermediation, Financial Crises and Regulation, Competition Policy, Corporate Governance and Sovereign Debt.
---
Speakers
Andreas Dombret (Columbia University, former Member of the Board of Deutsche Bundesbank)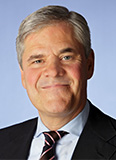 Andreas Dombret is currently Global Senior Advisor to companies like Oliver Wyman, Sumitomo Bank, Houlihan Lokey, Autonomous, Deposit Solutions and Banco Santander. Prior to that, he has been Board Member of the Deutsche Bundesbank from 2010 to 2018, Supervisory Board Member of the European Central Bank from 2014 to 2018 and Member of the Board of Directors at the Bank for International Settlements from 2012 to 2018.






---
Dominique Laboureix (French Prudential Supervisory Authority – Autorité de Contrôle Prudentiel et de Résolution – ACPR)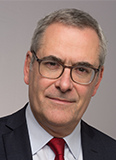 Dominique Laboureix holds the position of Secretary General of the French Prudential Supervisory Authority (Autorité de Contrôle Prudentiel et de Résolution – ACPR), to which he was appointed in October 2019.ACPR is the administrative authority chaired by the Governor of Banque de France that supervises the banking and insurance sectors and ensures financial stability, in close collaboration with the European Central Bank. It also has resolution powers on both sectors. Moreover, ACPR is responsible for protecting the customers of the supervised institutions and ensuring fight against money laundering and terrorism financing. Dominique Laboureix is member of the Basel Committee for Banking Supervision (BCBS), member of the European Banking Authority (EBA) and alternate member of the Supervisory Board of the Single Supervisory Mechanism. Since June 2020, he co-chairs the BCBS Task Force on Evaluation. Between 2015 and 2019, he was among the founding members of the Single Resolution Board, the Brussels authority in charge of resolving banks in the Banking Union. Notably, he was responsible for resolution planning and preparation of decisions for banking groups from six European countries. He chaired the EBA Resolution Committee between 2015 and 2019 and was involved in a number of European and international fora. From 2013 to 2014, he was Deputy Director-General in charge of creating the Directorate of Resolution within ACPR and was notably responsible for building the first resolution plans of French banking institutions. He was involved in several international committees, in particular, within the Financial Stability Board.From 2011 to 2013, he was Director of the Banque de France Finance and Management Control Directorate.Between 2007 and 2011, he was Director of the ACPR Research and Policy Directorate, benefiting from an over 10 year experience of banking supervision with the Off-Site Directorate of the prudential authority.He started his career within Banque de France in the department in charge of payment systems and market infrastructures.Dominique Laboureix is a graduate of the Institut d'Études Politiques de Paris and has a master degree in business law from Paris II University

---
Luigi de Vecchi (Chairman EMEA Banking – Capital Markets & Advisory Citi)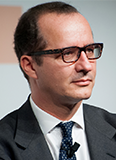 Luigi de Vecchi, currently Chairman of Europe, Middle East and Africa of Banking, Capital Markets & Advisory. Prior to joining Citi, he was Co- Head of Global Investment Banking at Credit Suisse Professor of Finance and member of the Advisory Board of the LUISS University in Rome. He is also Chairman of Fondazione Sylva involved with reforestation and a member of the Board of Director of Save the Children Italy and of Fondazione Nuovo Millennio – Scuola Politica "Vivere nella Comunità".




---
This sixth online seminar takes place in the framework of the Challenges for Bank Board Members series, which aims at building a community of professionals from the banking and finance industry interested in deepening their knowledge about bank boards' functioning and learning how to challenge bank management effectively. Seminar speakers include an international faculty of regulators, supervisors, and academics together with bank and finance professionals. The Challenges for Bank Board Members series is part of the new FBF Bank Board Academy for Non-Executive Directors.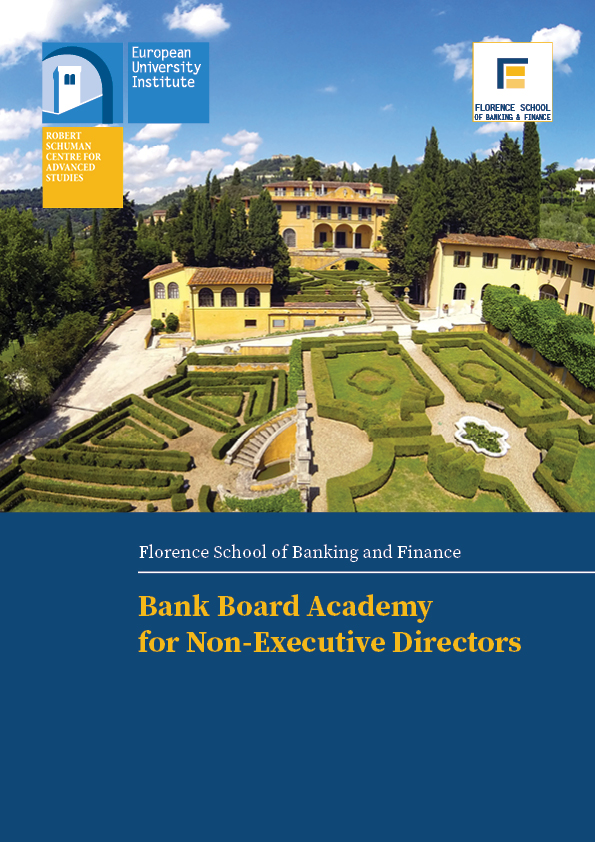 FBF Bank Board Academy Brochure
Download the brochure to know
the details and fees of
FBF Bank Board Academy
for Non-Executive Directors!