Online seminar – Sustainable Finance: Rationale and Building Blocks
When:
October 9, 2018 @ 1:00 pm – 2:00 pm
Europe/Rome Timezone
2018-10-09T13:00:00+02:00
2018-10-09T14:00:00+02:00
Where:
FBF Online Platform

Contact:
Jan Trevisan
+39 055 4685 802
By adopting the Paris Agreement on climate change and the UN 2030 Agenda for Sustainable Development in 2015, governments from around the world chose a more sustainable path for our planet and our economy. The UN 2030 Agenda has at its core 17 Sustainable Development Goals (SDGs). Over the next 15 years, these goals will guide us in preparing for a future that ensures stability, a healthy planet, fair, inclusive and resilient societies and prosperous economies. The Paris Agreement, signed in December 2015 by 195 countries, is the first-ever universal, global climate deal to adapt and build resilience to climate change and to limit global warming to well below 2°C. Sustainability and the transition to a low-carbon, more resource-efficient and circular economy are key in ensuring long-term competitiveness of the EU economy. The financial system has a key role to play here. The financial system is being reformed to address the lessons of the financial crisis, and in this context it can be part of the solution towards a greener and more sustainable economy. Reorienting private capital to more sustainable investments requires a comprehensive shift in how the financial system works. This is necessary if the EU is to develop more sustainable economic growth, ensure the stability of the financial system, and foster more transparency and long-termism in the economy. Such thinking is also at the core of the EU's Capital Markets Union (CMU) project. The seminar will first present the recent Sustainable Finance Action Plan and will then focus on the key building blocks to define what sustainable economic activities are.
---
Speakers
Ugo Bassi (Director of Financial Markets in the European Commission's DG FISMA)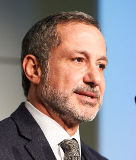 Ugo Bassi is Director of Financial Markets in the European Commission's DG FISMA (Financial services). Among other high priority files, he manages the Capital Markets Union (CMU), a key priority and catalyst for further financial integration in Europe. In that framework, he is responsible for the Sustainable Finance workstream and hence for the implementation of the Action Plan adopted on 8 March 2018. In addition, he deals with specific financial markets legislation including MiFID/R (Directive and Regulation on Financial Instruments); EMIR (Regulation on Derivatives); CCPs (recovery and resolution); MAD/R (Market Abuse Directive and Regulation); Asset Management including AIFMD, UCITS and EUVECA. From 2012 Ugo Bassi has worked as Director, in charge of coordination of legal matters and economic analysis within DG FISMA. He also managed specific topics such as the Accounting Directive and related issues, Company Reporting, Audit and Credit rating agencies. Moreover, he has worked to eliminate barriers to capital flows as well as enforcement of all financial services legislation. Between 2006 and 2012, he has held various management positions and was involved in negotiations on some key files in response to the financial crisis, prior to which he worked in public procurement, including the successful adoption of the Defence Procurement Directive. A lawyer by profession, Ugo Bassi worked as "referendaire" in the Court of Justice before joining the European Commission and he has worked in private sector law firms before taking up service within the European Institutions.
Juri Mara (Financial Economist Officer, European Commission, DG FISMA)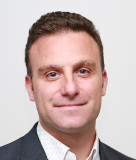 Juri Mara (Italy, 1980) holds a master's degree in engineering from Politecnico di Milano (Italy, 2004), a master's degree in Insurance and Risk Management from the MIB School of Management (Italy, 2005) and is Chartered Financial Analyst (CFA) chart-holder since 2013. He joined the European Commission DG FISMA in 2015 and has worked on important policy files like the Call for Evidence and more recently Sustainable Finance. Before this appointment he has worked for 10 years in the financial sector in France and Belgium including public and private banks, insurance company and credit rating agency.
---
The online seminar will take place on the Adobe Connect platform. You can access the seminars from personal computers, laptops, tablets and smartphones.
You are strongly encouraged to read the technical requirements before registering for the online seminar.
To ensure an optimal experience in terms of connection speed and video quality, we suggest to attend the seminar via a device connected to a stable network connection, avoiding if possible shared wi-fi or mobile connections.