Sustainability challenges and opportunities for banks, central banks and investors
When:
May 4, 2021 @ 1:00 pm – 2:15 pm
Europe/Rome Timezone
2021-05-04T13:00:00+02:00
2021-05-04T14:15:00+02:00
Contact:
FBF Secretariat
[+39] 055 4685739
THIS SEMINAR IS PART OF THE FBF BANK BOARD ACADEMY FOR NON-EXECUTIVE DIRECTORS
---
Watch the recording of the event
---
Sustainability is at the core of the EU green agenda and global concerns to preserve natural resources, with the objective to reach net-zero by 2050. Sustainability – in its environmental, economic, and societal dimensions – raises key challenges for public and private actors alike. They need to transform their approach, find the right instruments and policies, comply with new standards and rules (e.g. taxonomy, disclosures), and answer a strong demand from society. Banks and investors can find opportunities in revisiting their strategy, business models, and products within sustainable finance while ensuring business resilience. Central Banks are also actively examining the challenges and opportunities of sustainability for their [monetary policy, financial stability, and supervisory] functions. Both innovation and investment are critical to ensure climate change mitigation and transition.

This online debate will ask:
What are the challenges and opportunities in integrating sustainability concerns in operational activities and strategies for banks, central banks, and investors?
Should sustainability be a strategic priority?
How can sustainability requirements be aligned with the interests of investors, shareholders, and generally EU financial end-users? Is this long-term objective compatible with short-term interests?
What are the instruments in central banks' policy toolkit to address sustainability challenges?
What can be the role of independent board members in ensuring sustainability in the bank's business model and strategies?
What are the main elements that bank board members should look at in order to foster sustainability? Are there instruments to support boards in their actions?
---
Chair
Thorsten Beck (The Business School (formerly Cass) and Florence School of Banking and Finance, European University Institute)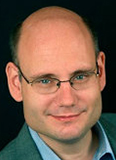 Thorsten Beck is currently professor of banking and finance at The Business School (formerly Cass) in London. He is also a research fellow of the Centre for Economic Policy Research (CEPR) and the CESifo. He was professor of economics from 2008 to 2014 at Tilburg University and the founding chair of the European Banking Center there from 2008 to 2013. Previously he worked many years in the research department of the World Bank and has also worked as consultant for – among others – the European Central Bank, the Bank of England, the BIS, the IMF, the European Commission, and the German Development Corporation. He is also a member of the Advisory Scientific Council of the European Systemic Risk Board (ESRB) and is co-editor of the Journal of Banking and Finance. His research, academic publications and operational work have focused on two major questions: What is the relationship between finance and economic development? What policies are needed to build a sound and effective financial system? Recently, he has concentrated on access to financial services, including SME finance, as well as on the design of regulatory and bank resolution frameworks. In addition to numerous academic publications in leading economics and finance journals, he has co-authored several policy reports on access to finance, financial systems in Africa and cross-border banking. His country experience, both in operational and research work, includes Albania, Bangladesh, Bolivia, Brazil, China, Colombia, Egypt, Malaysia, Mexico, Peru, Russia and several countries in Sub-Saharan Africa. In addition to presentation at numerous academic conferences, including several keynote addresses, he is invited regularly to policy panels across Europe. He holds a PhD from the University of Virginia and an MA from the University of Tübingen in Germany.
---
Speakers
Luiz Awazu Pereira da Silva (Deputy General Manager Bank for International Settlements)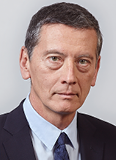 Luiz Awazu Pereira da Silva became Deputy General Manager on 1 October 2015. Before joining the BIS, Mr Pereira da Silva, a Brazilian national, had been Deputy Governor of the Central Bank of Brazil since 2010. Prior to that, he worked in various positions for the World Bank in Washington DC, Tokyo and southern Africa. He also served as Chief Economist for the Brazilian Ministry of Budget and Planning, and as Brazil's Deputy Finance Minister in charge of international affairs.




---
Belén Romana (Non Executive Director, Santander, Aviva and SIX Group.)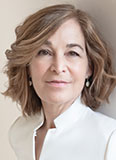 Appointed to the board of Aviva plc on 26 June 2015.Belén is a highly respected former senior Spanish civil servant. In 2000 she was promoted to Director General for Economic Policy, with responsibility for coordinating macroeconomic and microeconomic policy across several industry sectors. In 2003 she was appointed Head of the Spanish Treasury, reporting directly to the Minister of Economy and Finance.She has a significant knowledge of financial services, including insurance and regulation, and a broad European experience working with European Commission, the International Monetary Fund (IMF), the European Central Bank (ECB), and the Organisation for Economic Co-operation and Development (OECD).Belén was formerly President and Chairman at Sareb (asset management company), where she managed various stakeholders with interests in Spain's economic stability across Europe; Secretary General at Círculo de Empresarios; and Strategy and Corporate Development Director at ONO (telecommunications company) with responsibility for investor relations, risk management and the internal audit departments. She has also held Non-Executive positions at Ageas (insurance), Acerinox (stainless steel manufacturing conglomerate) and Banesto (banking).Belén is currently an independent Non-Executive Director of Banco Santander (banking) and is a member of the advisory board of the Foundation Rafael del Pino and co-chair of the Global Board of Trustees of The Digital Future Society.
---
Axel A. Weber (Chairman of the Board of Directors, UBS Group AG)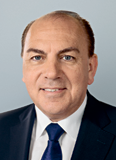 Axel A. Weber has been Chairman of the Board of Directors of UBS since 2012. He is chairman of the Institute of International Finance, a board member of the Swiss Bankers Association and a member of the Group of Thirty as well as the Trilateral Commission, among others. Mr. Weber was president of the German Bundesbank between 2004 and 2011, during which time he also served as a member of the Governing Council of the European Central Bank, a member of the Board of Directors of the Bank for International Settlements, German governor of the International Monetary Fund and as a member of the G7 and G20 Ministers and Governors. Mr. Weber's academic career includes professorships at the Universities of Cologne, Frankfurt / Main, Bonn and Chicago. He holds a PhD in economics from the University of Siegen, where he also received his habilitation.



---
This seventh online seminar takes place in the framework of the Challenges for Bank Board Members series, which aims at building a community of professionals from the banking and finance industry interested in deepening their knowledge about bank boards' functioning and learning how to challenge bank management effectively. Seminar speakers include an international faculty of regulators, supervisors, and academics together with bank and finance professionals. The Challenges for Bank Board Members series is part of the new FBF Bank Board Academy for Non-Executive Directors.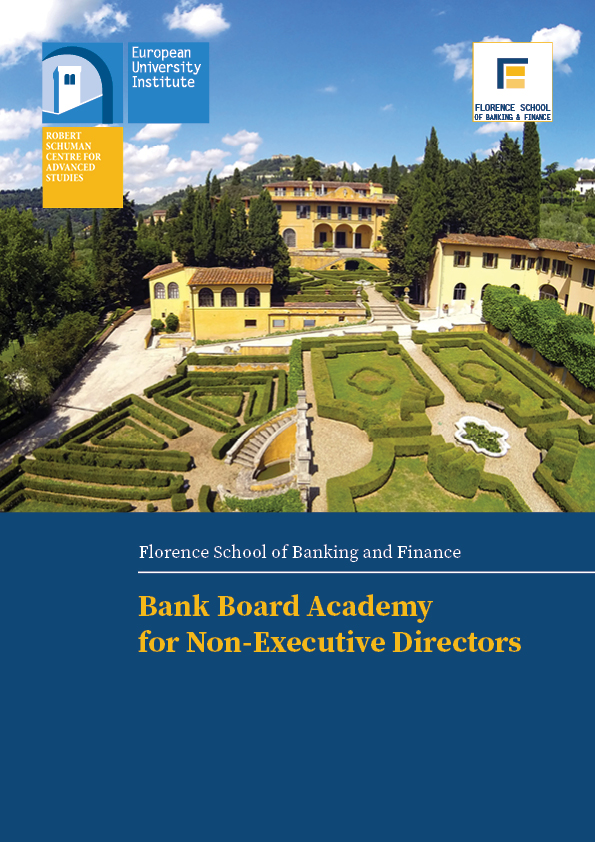 FBF Bank Board Academy Brochure
Download the brochure to know
the details and fees of
FBF Bank Board Academy
for Non-Executive Directors!