Private Equity & Markets in the COVID context
When:
March 25, 2021 @ 1:00 pm – 2:00 pm
Europe/Rome Timezone
2021-03-25T13:00:00+01:00
2021-03-25T14:00:00+01:00
Contact:
FBF Secretariat
[+39] 055 4685739
---
Watch the recording of the event
---
Presentation by Helmut Kraemer-Eis
Presentation by Sophie Manigart
---
Private capital is back in the game. Still a niche a few years ago, private markets in general and private equity in particular – are increasingly becoming key solutions to financing SMEs across almost all sectors. In spite of COVID, Private Equity's committed but unallocated capital– so-called 'dry powder' – remains high in 2021 and there is mention in the marketplace of a 'new decade for private markets' (McKinsey, 2020). Yet geographical differences persist: PE remains much more developed in the United States than in Europe.
Against this background, this online debate will discuss the following questions:
What is the current market sentiment in private equity in Europe?
How solid are the funding models of private equity firms and to what extent do they rely on private credit, preferred equity and net asset value (NAV) financing in COVID times?
Would a too swift ramp up of private equity in Europe bear financial stability implications?
Is the current European regulatory and supervisory framework for PE fit for purpose?
---
Chair and Moderator
Thorsten Beck (The Business School (formerly Cass) and Florence School of Banking and Finance, European University Institute)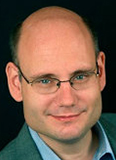 Thorsten Beck is currently professor of banking and finance at The Business School (formerly Cass) in London. He is also a research fellow of the Centre for Economic Policy Research (CEPR) and the CESifo. He was professor of economics from 2008 to 2014 at Tilburg University and the founding chair of the European Banking Center there from 2008 to 2013. Previously he worked many years in the research department of the World Bank and has also worked as consultant for – among others – the European Central Bank, the Bank of England, the BIS, the IMF, the European Commission, and the German Development Corporation. He is also a member of the Advisory Scientific Council of the European Systemic Risk Board (ESRB) and is co-editor of the Journal of Banking and Finance. His research, academic publications and operational work have focused on two major questions: What is the relationship between finance and economic development? What policies are needed to build a sound and effective financial system? Recently, he has concentrated on access to financial services, including SME finance, as well as on the design of regulatory and bank resolution frameworks. In addition to numerous academic publications in leading economics and finance journals, he has co-authored several policy reports on access to finance, financial systems in Africa and cross-border banking. His country experience, both in operational and research work, includes Albania, Bangladesh, Bolivia, Brazil, China, Colombia, Egypt, Malaysia, Mexico, Peru, Russia and several countries in Sub-Saharan Africa. In addition to presentation at numerous academic conferences, including several keynote addresses, he is invited regularly to policy panels across Europe. He holds a PhD from the University of Virginia and an MA from the University of Tübingen in Germany.
---
Speakers
Helmut Kraemer-Eis (Chief Economist, European Investment Fund)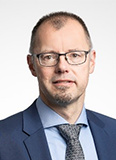 Dr. Helmut Kraemer-Eis is Head of Research & Market Analysis and Chief Economist at the European Investment Fund (EIF), the EIB Group's specialist provider of risk finance to benefit SMEs across Europe. His team supports EIF's business development and strategic decision-making processes through applied research, market analyses, surveys, and economic impact assessments. Prior to this, Helmut developed and headed EIF's Guarantees and Securitisation Risk Management. He also worked as Senior Manager at KfW's Business Policy and Economic Research Departments (financial markets, SME finance, securitisation, renewable energy). Helmut holds an M.A. in Economics from the University of Bonn (Germany) and a PhD from the University of Jena (Germany), where he also worked as researcher and teaching associate. He has authored and co-authored numerous research publications on economic topics, i.e. related to SME finance. He is the editor of EIF's Working Papers series: http://www.eif.org/news_centre/research/index.htm
---
Sophie Manigart (Professor and Faculty Dean, Vlerick Business School)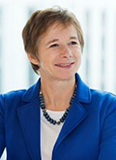 Sophie Manigart holds a Civil Engineering and an MBA degree and is Doctor in Management (Ghent University). She is Full Professor and Faculty Dean at Vlerick Business School and Full professor at Ghent University. She was/is Visiting Researcher at Wharton School of Business (University of Pennsylvania, USA) and Guest Professor at London Business School, IE Business School (Madrid) and ESMT (Berlin).For more than two decades, Sophie Manigart has researched the financing strategies of entrepreneurial companies, including venture capital, private equity, business angel finance, and crowdfunding. She has published over 40 publications on entrepreneurial finance, venture capital, private equity, and entrepreneurship in journals like Academy of Management Journal, Journal of Business Venturing, Journal of Management Studies and Entrepreneurship Theory and Practice, and written two books, numerous book chapters and cases. She is Associate Editor of Entrepreneurship Theory and Practice, a leading academic journal.Based upon her research, she has developed original courses on entrepreneurial finance aimed at both entrepreneurs and investors, at the Master, MBA and Executive Education levels. She has advised numerous start-ups and venture capital funds and was a member of the investment committee of Baekeland Fund (spin-off fund of Ghent University). She is consulted as a topic expert by the European Parliament, InvestEurope and Belgian and regional governments. Experiencing a gap in the financing of start-ups, she was one of the founders of the first Belgian business angel network, BAN Vlaanderen. She is currently also a board member of AXA Belgium, BW Ryhove, and scale-ups Ovinto and EnergyVision, and was an independent board member of Gimv for 10 years.
---