Online Seminar – Venezuela's 'Hunger' Bonds
When:
January 25, 2018 @ 1:00 pm – 2:00 pm
Europe/Rome Timezone
2018-01-25T13:00:00+01:00
2018-01-25T14:00:00+01:00
Where:
FBF Online Platform

Contact:
Jan Trevisan
+39 055 4685 802
Download the slides of the presentation
An age-old question in international finance and law, dating back at least to the days of the Czar is: what happens when a country leadership chooses to favor the interests of foreign bondholders over those of its local population, using despotic means? Does the local population, after the leadership has been removed, have to continue paying these "odious" debts? Today, the question is being posed to the international community, front and center, in the context of the Venezuelan debt crisis, where an anti-democratic leadership continues to favor the interests of foreign bondholders over a deprived local population.
Those questions as well as the relevance of such a debate in a European context – where debt restructuring is regularly popping up and off the policy agenda – were be answered in this online seminar by sovereign debt scholars, Mitu Gulati (Duke University) and Jeromin Zettelmeyer (Peterson Institute for International Economics) who will also bring contrasting perspectives from international law and economics.
---
Speaker
Mitu Gulati (Professor of Law at Duke University)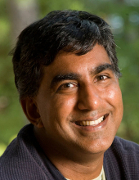 Mitu Gulati is a Professor of Law at Duke Law School, Duke University. Previously, he taught at Georgetown University Law Center, and at the UCLA School of Law, and visited among others the University of Chicago, Duke University Law School, and the University of Virginia School of Law. Prior to joining academia, he held positions in law firms in New York, Boston and Newark. His main expertise lies in the field of sovereign bond contracts; current research interests include the historic evolution of concepts of sovereign immunity and the role that law can play as a symbol. He has authored articles, among others in the Journal of Legal Studies, the Review of Finance and Law and Social Inquiry, as well as books and book chapters.
Discussant
Jeromin Zettelmeyer (Senior Fellow at the Peterson Institute of International Economics)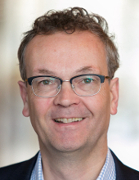 Jeromin Zettelmeyer is a Senior fellow at the Peterson Institute for International Economics. Previously, he served as director-general for economic policy at the German Federal Ministry for Economic Affairs and Energy, where he was responsible for economic analysis and forecasting, the microeconomic policy framework, and a key policy initiative to boost private and public investment. He also represented Germany at the OECD Economic Policy Committee and served as a founding cochair of the OECD's Global Forum on Productivity. Before joining the German government, he was director of research and deputy chief economist at the EBRD; nonresident fellow at PIIE; earlier, a staff member of the IMF. His current research and policy interests include Europe's currency union, Greece's debt problem, the social impact of macroeconomic adjustment and reform, and the causes and consequences of the global productivity slowdown.
---
Technical disclaimer
The online seminar will take place on the Adobe Connect platform. You can access the seminars from personal computers, laptops, tablets and smartphones. You are strongly encouraged to read the technical requirements before registering for the online seminar. To ensure an optimal experience in terms of connection speed and video quality, we suggest to attend the seminar via a device connected to a stable network connection, avoiding if possible shared wi-fi or mobile connections.