Online seminar – Three turning points in the growth of the AML architecture
When:
January 14, 2020 @ 1:00 pm – 2:00 pm
Europe/Rome Timezone
2020-01-14T13:00:00+01:00
2020-01-14T14:00:00+01:00
Where:
FBF Online Platform

Contact:
Jan Trevisan
+39 055 4685 802
Download the presentation by Peter Alldridge
Download the presentation by Nikita Divissenko
---
In this online seminar, Peter Alldridge (Drapers' Professor of Law at Queen Mary University of London) will draw attention to three steps which in hindsight were decisive in the growth of the AML industry. At the time, those seemed to be small incremental steps, but were radical conceptual changes in the structure of laundering crimes, and whose consequences remain. They are:
(i) the move beyond treating drugs offences as the only foundation of money laundering, to a far wider category;
(ii) the move towards regarding laundering as an independent wrong rather than a form of complicity in the predicate and
(iii) the move to include tax offences among the grounds for laundering.
In his talk, Professor Alldridge will reflect upon their significance, engaging with questions from the audience in the Q&A session that will follow.
---
Speaker
Peter Alldridge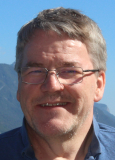 Peter Alldridge has been Drapers' Professor of Law at Queen Mary University of London since 2003 and was Head of the Department of Law (from 2008-2012). He was Specialist Adviser to the Joint Parliamentary Committees on the draft Corruption Bill (2003) and the draft Bribery Bill (2009) and was made a Fellow of the Academy of Social sciences in 2014. He has published widely in the areas of criminal law, evidence, legal education, law and information technology, medical law and law and disability. He is the author of Relocating Criminal Law (2000), Money Laundering Law (2003), What went Wrong with Money Laundering Law? (2016), and Taxation and Criminal Justice (2017). He acted as an expert on corporate criminal liability for the UN in Indonesia in 2017. He was President of the Society of Legal Scholars In 2017-18.
Commentator
Nikita Divissenko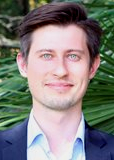 Nikita Divissenko is a Ph.D. researcher at the Law Department of the European University Institute (EUI). He is also a coordinator of the Finance, Innovation and Regulation Working Group. He holds LL.M degrees in European, International and Comparative Law from the EUI and from Leiden University (cum laude). Nikita is a qualified lawyer admitted to the Estonian Bar (since 2014) and has been a practicing lawyer in Tallinn (Estonia) specialising in banking and financial law prior to joining the institute. His Ph.D. project deals with the legal challenges arising from regulating technological innovation, and his research interests include economic regulation (incl. financial regulation), innovation and regulatory theory, AML and payments law.
---
Technical disclaimer
The online seminar will take place on the Adobe Connect platform. You can access the seminars from personal computers, laptops, tablets and smartphones. You are strongly encouraged to read the technical requirements before registering for the online seminar. To ensure an optimal experience in terms of connection speed and video quality, we suggest to attend the seminar via a device connected to a stable network connection, avoiding if possible shared wi-fi or mobile connections.