Online seminar – The SSM approach to tackling NPLs: progress made and challenges ahead
When:

September 19, 2018 @ 1:00 pm – 2:15 pm

Europe/Rome Timezone

2018-09-19T13:00:00+02:00

2018-09-19T14:15:00+02:00

Where:

FBF Online Platform


Contact:

Jan Trevisan

+39 055 4685 802

Tackling NPLs has been one of the SSM priorities since its set up. NPLs weigh on banks' balance sheets, impact on their profitability and divert resources from more proactive use. To this end the SSM has developed a comprehensive strategy to tackle NPLs which requires complementary actions from other EU stakeholders. The seminar will present the supervisory actions taken, outline the results achieved so far, and discuss the challenges ahead.
---
Speakers
Ignazio Angeloni
Member of the Supervisory Board of the European Central Bank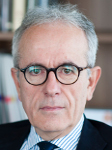 Ignazio Angeloni, born in Milan, holds a degree from Bocconi and a PhD in Economics from the University of Pennsylvania. He has been Director of Monetary and Financial Research at the Bank of Italy; Deputy Director General of Research at the European Central Bank; Director for International Financial Relations at the Ministry of Economy and Finance of Italy and Director General for Financial Stability at the ECB. He has coordinated the ECB's preparatory work for the Single Supervisory Mechanism. Currently he is a member of the Supervisory Board of the ECB. Since February 2017 he is also a non-voting member of the Single Resolution Board. A former Fellow of Bruegel, he has taught at various universities and is the author of books and articles in leading international economic journals.
Sharon Finn Advisor on Credit Risk & NPLs, SSM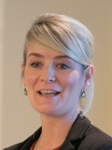 Sharon Finn is an experienced Credit Risk Advisor and Project Management coordinator working within DGMS2 of the European Central Bank. Since joining the ECB, her work program has covered a broad range of Credit Risk topics across a number of countries including policy development and implementation relating to credit risk frameworks , credit underwriting standards, risk identification, NPLs, provisioning, collateral valuation, forbearance, strategic plans and reporting. She is responsible for advisory aspects relating to Credit risk for DGMS2 and is a member of the project management team of the ECB NPL Taskforce and has responsibility for coordinating a specific workstream of the taskforce focused on bank specific activities. Prior to joining the ECB, she worked in the Central bank of Ireland in the area of credit risk and macro prudential projects including the CBI Macro prudential lending guidelines. Prior to joining the public sector, Sharon worked for many years in Commercial banking roles in the Irish banking sector. This involved working both in new lending activities across a wide range of industry sectors, in Risk departments and also on the front line as a Credit Portfolio Manager of a distressed Commercial Portfolio focused on the restructuring of non-performing loans/provisioning assessments.
Anne Fröhling Head of Section, SSM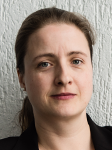 Anne Fröhling joined ECB Banking Supervision in 2014. As Head of Section she coordinates a Joint Supervisory Team and is thus closely involved in day-to-day supervision. In addition, since 2015 she is coordinating the Taskforce on Non-Performing Loans at the European Central Bank which developed the ECB NPL Guideline and Addendum. In former positions, Anne worked as project manager for Oliver Wyman and as Stress Test coordinator for the European Insurance and Occupational Pensions Authority (EIOPA).
Giuseppe Siani Deputy Director General of Microprudential Supervision IV, SSM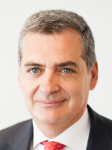 Giuseppe Siani is Deputy Director General of Microprudential Supervision IV. In this role, he covers a wide range of topics related to horizontal and specialised supervision. Before joining the European Central Bank, he has held various roles of increasing responsibilities both as supervisor and policymaker, including the Head of the supervisory tem of the then Italian largest cross-border banking group and Head of International Regulation at the Bank of Italy. Over the years he had also worked at the European Commission and had been a member of several Financial Stability Board (FSB) and Basel Committee on Banking Supervision (BCBS) working groups. He had also chaired the BCBS Working Group on Contingent Capital (2010-2012), the joint BCBS-CPSS-IOSCO Working Group on CCPs (2012-2014), the BCBS Risk Measurement Group (2012-2016) and the BCBS Working Group on Capital (2013-2017). After graduating in economics and finance, Giuseppe began his career in the reinsurance sector where he has worked on both finite-risk and natural events related products. He lives in Frankfurt am Main with his wife and two daughters.
---
Technical disclaimer The online seminar will take place on the Adobe Connect platform. You can access the seminars from personal computers, laptops, tablets and smartphones. You are strongly encouraged to read the technical requirements before registering for the online seminar. To ensure an optimal experience in terms of connection speed and video quality, we suggest to attend the seminar via a device connected to a stable network connection, avoiding if possible shared wi-fi or mobile connections.