Online debate – A European Perspective on Securitisation
When:
February 10, 2020 @ 4:00 pm – 4:45 pm
Europe/Rome Timezone
2020-02-10T16:00:00+01:00
2020-02-10T16:45:00+01:00
Where:
FBF Online Platform

Contact:
Jan Trevisan
+39 055 4685 802
---
Securitisation is a technique that financial actors can use to create liquid instruments from a range of real economy-related illiquid products, allowing them, amongst others, to liberate regulatory capital on their balance sheets or to generate an alternative source of funding. Knowing the rules underpinning securitisation is crucial to understand the roles played by market participants and regulatory institutions, and how they can act to maximise their benefits and minimise their risks.
This online debate will engage with both the practical and regulatory dimensions of securitisation. In particular, the debate will review the key characteristics of the current regulatory frameworks for securitization in Europe. Speakers will highlight the historical evolution – the 2008 financial crisis and the revision of the rules undertaken in 2015-2019. They will also discuss the need for transparent and simple rules to ensure financial stability on the one hand and the need to keep the regulatory burden sufficiently proportionate in order not to undermine market development on the other.
Lastly, the debate will also review the current securitisation trends – both in the US and in Europe – on the basis of recent data and in the context of the European Capital Markets Union reboot.
---
Speakers
Bart Joosen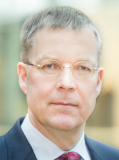 Prof. dr. Bart P.M. Joosen is a professor of Financial Supervision Law at the VU University Amsterdam and founder of Regulatory Counsel Financial Services. He is also President of the Academic Board of the European Banking Institute. He has expertise on financial services supervision with a focus on micro-prudential supervision of banks, insurance companies and investment firms and payment services. Previously to working as a lawyer in private practice, he worked as in-house legal counsel at Philips Electronics in Eindhoven. Bart Joosen holds a position as non-executive board member of Santander Consumer Finance Benelux and is furthermore active in a number of other positions. He graduated from Tilburg University in 1987 and was promoted to doctor in law science (PhD) at the same university in 1998. He completed the post-academic education Finance and Securities Interest at the Grotius Academy and the Harvard Business School 'Leadership Skills Programme'.
Simon Broxham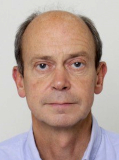 Simon Broxham has over 25 years' experience in financial markets as a trader, structurer and managing director specialising in credit, securitisation and interest rate markets. For well over a decade he led the European credit business for Bank of Montreal in London, managing a multi-billion dollar complex credit derivative and structured credit portfolio during and after the Global Financial Crisis. After successfully winding down this large portfolio Simon established and managed for a number of years a client-focussed credit trading business consisting mainly of European financials and corporate bonds. built a client focussed credit business. Simon is the Director of Duver Consulting advising banks, asset managers and fintech companies on regulatory and market change projects and offering training in aspects of wholesale markets. Simon holds MA and MEng degrees in Engineering from the University of Cambridge.
Richard Hopkin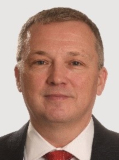 Richard Hopkin is Head of Fixed Income and a managing director in the Securitisation Division at the Association for Financial Markets in Europe (AFME). Richard joined AFME in June 2010 after a 25-year career in the law and finance during which he held leadership positions at J.P. Morgan, Deutsche Bank and Société Générale. He has originated, structured and distributed securitisations funding the real economy through a wide variety of asset classes including mortgages, credit cards, auto, consumer and SME loans, from across Europe, Australia and the US. Richard has led and negotiated industry positions on many critical regulatory initiatives in recent years, including most recently the new standard for "simple transparent and standardised securitisation" in Europe. A frequent visitor to Brussels, he has helped rehabilitate the securitisation industry in the eyes of key European policymakers and continues to be a strong advocate for the benefits of securitisation for the European economy. Born and brought up in Wales, Richard read law at Cambridge University and before his investment banking career qualified as a solicitor with leading international law firm Clifford Chance.
---
Technical disclaimer
The online seminar will take place on the Adobe Connect platform. You can access the seminars from personal computers, laptops, tablets and smartphones. You are strongly encouraged to read the technical requirements before registering for the online seminar. To ensure an optimal experience in terms of connection speed and video quality, we suggest to attend the seminar via a device connected to a stable network connection, avoiding if possible shared wi-fi or mobile connections.