Online seminar – SBBS: from Theory to Practice
When:
June 22, 2018 @ 1:00 pm – 2:00 pm
Europe/Rome Timezone
2018-06-22T13:00:00+02:00
2018-06-22T14:00:00+02:00
Where:
FBF Online Platform

Contact:
Jan Trevisan
+39 055 4685 802
---
This online seminar focuses on the recent Commission proposal for a bespoke regulatory framework for sovereign-bond backed securities (SBBS). A novel concept, SBBS have the potential to contribute to a more resilient Banking Union and a more efficient Capital Markets Union by helping banks and other financial institutions better diversify their sovereign bond portfolios and by expanding the toolkit for private sector risk-sharing, especially across borders. But they face several regulatory hindrances, which result—in a way—from their own being so novel. The recent Commission proposal aims to eliminate such hindrances, thus giving SBBS a chance.
Commission officials will present the broad contours of the draft legislation, and will discuss the trade-offs faced when drafting it and the rationale underpinning the various choices made. The presentations will be followed by an interactive Questions and Answers session.
---
Speakers
Peter Grasmann (Head of Unit, Economic Analysis of Financial Markets and Financial Stability – DG FISMA, European Commission)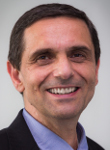 Peter Grasmann studied economics, law and statistics at Munich University and University of California at Berkeley. He holds a PhD in economics. Previously he worked as lecturer at Munich University and CALTECH and later in financial services as analyst and consultant. He joined the European Commission in 1991. He first worked on financial integration and capital movements, later on economic analysis and forecasting for the EU economy and subsequently as Head of unit on the economic relationship with candidate and potential candidate countries. After a year of secondment to the International Civilian Office in Kosovo (UN1244) he returned to Brussels to lead a team on economic analysis of financial markets and financial stability.


Davide Lombardo (Senior Economist, EU/Euro Area Financial Sector Unit – DG FISMA, European Commission)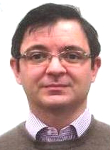 Davide Lombardo is a senior economist with the EU/Euro Area Financial Sector Unit of the Directorate General for Financial Stability, Financial Services and Capital Markets Union at the European Commission. Currently he is in particular co-leading a work stream on the regulatory treatment of so-called Sovereign Bond-Backed Securities (SBBS). He joined the European Commission in 2016, after working for 15 years at the International Monetary Fund, including on several IMF Programs. He holds a Ph.D. degree in economics from Stanford (2001), with specialization in finance and international economics.
---
Technical disclaimer
The online seminar will take place on the Adobe Connect platform. You can access the seminars from personal computers, laptops, tablets and smartphones. You are strongly encouraged to read the technical requirements before registering for the online seminar. To ensure an optimal experience in terms of connection speed and video quality, we suggest to attend the seminar via a device connected to a stable network connection, avoiding if possible shared wi-fi or mobile connections.