Online Seminar – The Road to a European Monetary Fund
When:
May 2, 2018 @ 1:00 pm – 2:00 pm
Europe/Rome Timezone
2018-05-02T13:00:00+02:00
2018-05-02T14:00:00+02:00
Where:
FBF Online Platform

Contact:
Jan Trevisan
+39 055 4685 802

Download the slides presented by Rolf Strauch

Download the slides presented by Marcello Messori
---
Abstract
The European Stability Mechanism (ESM) was established during the euro crisis to fill a gap in the institutional set-up of the monetary union: that of a lender of last resort for sovereigns. Several other reforms were also undertaken in that period, both at the national and at the supranational level. As a result, the euro area is now much stronger than before the crisis, both economically and institutionally. But a number of weaknesses to make EMU more robust still need to be fixed. In the debate about deepening the monetary union, a wider role for the ESM is one of the ideas under discussion.
In this online seminar, Rolf Strauch (ESM) will argue that developing a European Monetary Fund (EMF) is not a goal in itself, but could help to make the euro area economy more resilient. Various new functions are under discussion. Strauch will explain that there is a widespread consensus that these functions would be economically useful, and will stress that it is important not to miss this unique political opportunity to further integrate the monetary union.
Marcello Messori (School of European Political Economy, LUISS) will then provide his views and comments on the argument. As always the session will end with an interactive Question and Answers session.
---
Speakers
Rolf Strauch (Chief Economist and Member of the Management Board, European Stability Mechanism)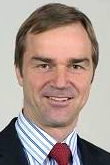 Rolf Strauch is the Management Board Member in charge of Economics, Policy Strategy, and Banking at the European Stability Mechanism and EFSF, which he joined in 2010. He is responsible for economic and financial analysis and policies, strategic orientation, and the country monitoring work that the ESM and EFSF undertake. He represents the ESM and EFSF in European fora, negotiates with Member States, and handles relations with credit rating agencies. Prior to this, he worked at the European Central Bank from 2000–2010 in the Directorate General Economics on fiscal, monetary, and structural policies. He also served previously as an economist at the Deutsche Bundesbank and as a researcher at both the University of Mannheim and the University of Bonn. He holds a Ph.D. in Economics from the University of Bonn and is a fellow at the Center for European Integration Studies (ZEI) in Bonn.
Marcello Messori (Professor of Economics, LUISS Guido Carli University)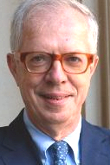 Marcello Messori is Professor of Economics at the Department of Political Science, LUISS University and Director of the LUISS School of European Political Economy. He also chairs the Scientific Committee of Centro Europa Ricerche (CER) in Rome. Previously he taught in the Department of Economics at University of Rome 'Tor Vergata' and has been involved in several institutional activities, among others as Chairman of the government-established Society for the Development of the Italian Market of Pension Funds (MeFoP), and the president of the Italian Association of Asset Management (Assogestioni). He published widely in economic theory and applied economics and is a regular contributor to leading Italian newspapers, including "Corriere della sera" and previously "la Repubblica" and "Il Sole 24 Ore".
---
Technical disclaimer
The online seminar will take place on the Adobe Connect platform. You can access the seminars from personal computers, laptops, tablets and smartphones. You are strongly encouraged to read the technical requirements before registering for the online seminar. To ensure an optimal experience in terms of connection speed and video quality, we suggest to attend the seminar via a device connected to a stable network connection, avoiding if possible shared wi-fi or mobile connections.