Online Seminar – Risk Reduction in the Banking Union: NPLs and Sovereign Debt Concentration
When:
April 17, 2018 @ 1:00 pm – 2:00 pm
Europe/Rome Timezone
2018-04-17T13:00:00+02:00
2018-04-17T14:00:00+02:00
Where:
FBF Online Platform

Contact:
Jan Trevisan
+39 055 4685 802

Download the presentation here
'Risk reduction' is a key condition to complete the Banking Union. Risk-reduction is understood to refer to two main issues: the treatment of Non-Performing Loans (NPLs) and the concentration of sovereign exposure.
In this online seminar, Daniel Gros and Willem Pieter De Groen (CEPS) will first argue that the stock of NPLs is by now well-known and should no longer be considered a 'risk'. The only question that remains is whether banks are willing to recognise the losses, today or later. Also, there is little evidence that banks with high NPL ratios lend less. Low capital ratios constitute a more important determinant of lending.
Gros and De Groen will then claim that the concentration of sovereign exposures (on the domestic sovereign) should be looked at in the context of the overall balance sheet of the banks. They will show that banks with different business models in the three major euro area countries (DE, FR and IT) seem to follow very different incentives. On the one hand the countries with more dominant investment banks show less concentration because they rely more on market financing, which would become more expensive if the asset side of their balances shows excessive concentration. On the other hand countries with more retail oriented banks, the yield differential on peripheral government bonds, might be less of an issue at first sight, but becomes more important in the medium to long term when they have to issue bonds to fulfill the MREL requirements.
---
Speakers
Daniel Gros (Director, CEPS – Centre for European Policy Studies)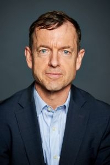 Daniel Gros is the Director of the think tank Centre for European Policy Studies (CEPS), which he joined first in 1986-1988 and then again in 1990. He has worked International Monetary Fund from 1983 to 1986, and served as economic advisor to the Directorate General II of the European Commission from 1988–1990, co-authoring the study targeted to design the Euro, the European Parliament from 1998-2005, as well as several government members, including the Prime minister and the Finance minister of France. He has also taught at the College of Europe in Natolin and numerous other universities throughout Europe. His current research primarily focuses on EU economic policy, specifically on the impact of the euro on capital and labour markets, as well as on the international role of the euro, especially in Central and Eastern Europe. He also monitors the transition towards market economies and the process of enlargement of the European Union towards the east.
Willem Pieter De Groen (Research Fellow and Head of Financial Markets and Institutions Unit, CEPS – Centre for European Policy Studies)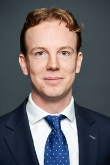 Willem Pieter De Groen is a Research Fellow at the Center for European Policy Studies (CEPS), heading the Financial Markets and Institutions Unit, and is an associate researcher at the International Research Centre on Cooperative Finance (IRCCF) of HEC Montréal, contributing to research on financial systems. He has authored and co-authored studies and coordinated projects on EU and Near East financial institutions regulation, diversity in bank ownership and business models, retail financial services and financial instruments. Moreover, he also works on small and medium-sized enterprises obstacles to growth and access to finance as well as collaborative economy and taxation.
---
Technical disclaimer
The online seminar will take place on the Adobe Connect platform. You can access the seminars from personal computers, laptops, tablets and smartphones. You are strongly encouraged to read the technical requirements before registering for the online seminar. To ensure an optimal experience in terms of connection speed and video quality, we suggest to attend the seminar via a device connected to a stable network connection, avoiding if possible shared wi-fi or mobile connections.