Online Seminar – Resolution Planning in Practice
When:
October 4, 2017 @ 1:00 pm – 2:00 pm
Europe/Rome Timezone
2017-10-04T13:00:00+02:00
2017-10-04T14:00:00+02:00
Where:
FBF Online Platform

Contact:
Jan Trevisan
+39 055 4685 802
DOWNLOAD THE SLIDES OF THE PRESENTATION
Resolution planning is at the heart of Europe's new banking resolution regime and is a central power of resolution authorities. Yet, how resolution plans are prepared, discussed and implemented remains poorly understood, both in policy-making and in academic circles.
Against this background, this online seminar will provide a strategic overview of the essential and constitutive steps of the resolution planning process and will offer a solid understanding of new fundamental notions which are too often taken for granted such as for example the 'preferred resolution strategy', 'critical functions', 'resolution tools' and the 'resolvability assessment'.
More specifically, the seminar will address the following questions: what are the steps the Single Resolution Board (SRB) takes in developing resolution plans? How are the critical functions identified? What are the key elements of the resolvability assessment?
Speakers
Mauro Grande (Member of the Single Resolution Board)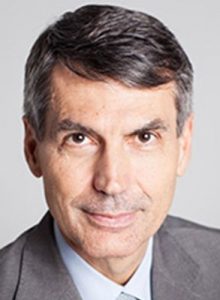 Mauro Grande is a member of the Single Resolution Board (SRB) as Director of Strategy and Policy Coordination. He is in charge of resolution strategy and cooperation which cover a range of cross-cutting issues relating to the core resolution activities as well as the interplay with relevant stakeholders. In that capacity, he chairs the SRB Committee on Cooperation between the SRB and the NRAs. Previously, he was Adviser to the Executive Board of the European Central Bank (ECB) from 2012 until 2015. After obtaining a degree in economics, Mr Grande started his professional career in finance and banking. From 1983 to 1990, he worked for the Banca d'Italia and was seconded to the European Commission and then to the European Monetary Institute. He has worked for the ECB in the area of prudential supervision and financial stability as Head of Division, Director and then Director General, participating in international (Financial Stability Board, Basel Committee on Banking Supervision) and EU (Financial Services Committee, European Banking Authority) bodies.
Sophie Steins Bisschop (Single Resolution Board, Directorate for Resolution Strategy, Processes and Methodology)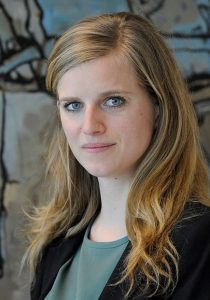 Sophie Steins Bisschop is working for SRB Directorate A, responsible for resolution strategy and methodology. She is co-responsible for designing SRB Methodologies on Critical Functions and the Public Interest Assessment. In parallel, she has supported resolution units in drafting resolution plans. Prior to joining SRB, Sophie worked at De Nederlandsche Bank, both in supervision and financial stability. Sophie holds a bachelor's degree in Economics and Master's degrees in Finance and Journalism.
---
Technical disclaimer
The online seminar will take place on the Adobe Connect platform. You can access the seminars from personal computers, laptops, tablets and smartphones.
You are strongly encouraged to read the technical requirements before registering for the online seminar.
To ensure an optimal experience in terms of connection speed and video quality, we suggest to attend the seminar via a device connected to a stable network connection, avoiding if possible shared wi-fi or mobile connections.