Low interest rates: a licence to accumulate (public) debt?
When:
January 9, 2020 @ 1:00 pm – 2:00 pm
Europe/Rome Timezone
2020-01-09T13:00:00+01:00
2020-01-09T14:00:00+01:00
Where:
FBF Online Platform

Contact:
Jan Trevisan
+39 055 4685 802
Download the presentation by Daniel Gros
---
Conventional wisdom has is that low rates favour higher deficits. Yet, the argument is much weaker than appears at first sight. Risk free interest rates are now negative or ultra-low even for long maturities. However, the effective cost of public debt remains higher than these rates would suggest.
In this online seminar which will explore the interplay between fiscal and monetary policy, Daniel Gros (CEPS) will argue that the marginal cost of additional debt is today much higher than the interest rate for highly indebted countries. The European Central Banks' sovereign bond purchase program (PSPP) might have increased the risk for private investors thus making additional debt more expensive. Furthermore, Dr. Gros will discuss how fiscal policy cannot save the ECB from its low inflation conundrum. Higher deficits would have little impact on inflation (flat Phillips curves). On the contrary, as Daniel Gros will argue, running a fiscal surplus is equivalent to central bank bond buying.
The online seminar will be closed by a Q&A session with the public.
---
Speaker
Daniel Gros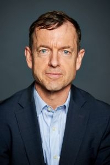 Daniel Gros is the Director of the think tank Centre for European Policy Studies (CEPS), which he joined first in 1986-1988 and then again in 1990. He has worked at the International Monetary Fund from 1983 to 1986, and served as economic advisor to the Directorate General II of the European Commission from 1988–1990, co-authoring the study targeted to design the Euro. He has also advised the European Parliament from 1998-2005, and 2010- present, as well as several government , including the Prime Minister and Finance Minister of France. He has taught at the College of Europe in Natolin and numerous other universities throughout Europe. In 2020 he is visiting professor at the University of California at Berkeley. His current research primarily focuses on EU economic policy, including in particular monetary and trade policy as well as the design of the institutional architecture of the euro.
---
Technical disclaimer
The online seminar will take place on the Adobe Connect platform. You can access the seminars from personal computers, laptops, tablets and smartphones. You are strongly encouraged to read the technical requirements before registering for the online seminar. To ensure an optimal experience in terms of connection speed and video quality, we suggest to attend the seminar via a device connected to a stable network connection, avoiding if possible shared wi-fi or mobile connections.