Online seminar – Liquidity Stress Testing for Investment Funds
When:
December 11, 2019 @ 1:00 pm – 2:00 pm
Europe/Rome Timezone
2019-12-11T13:00:00+01:00
2019-12-11T14:00:00+01:00
Where:
FBF Online Platform

Contact:
Jan Trevisan
+39 055 4685 802
---
Over the last decade, the asset management industry has experienced strong growth driven by rising asset valuation and steady investors' inflows. The net asset value of EU alternative investment funds (AIFs) amounted to EUR 4.9tn in 2017, and total net assets managed by EU-domiciled undertakings for collective investment in transferable securities (UCITS) amounted to EUR 9.3tn in 2018 against EUR 6.2tn in 2007.
The development of the fund industry contributes to the diversification of the EU financial system and provides retail and institutional investors with a range of investment vehicles that can be used to gain exposures to specific asset classes (equities, bonds etc.) and investment policies. Therefore, it is crucial to make sure that the fund industry is resilient and is able to absorb economic shocks.
In that context, the Financial Stability Board has issued recommendations to address structural vulnerabilities from asset management activities, which include provisions related to stress tests. This online seminar provides an overview of the framework used by the European Securities and Markets Authority (ESMA) for fund stress simulations. The different building blocks of a stress simulation framework are outlined, along with a menu of options that can be selected by stress testers. Beyond the methodological aspects of the framework, the presentation will outline a case study showcasing how the framework can be applied, based on a sample of more than 6,000 UCITS bond funds. The presentation will be followed by a Q&A session with the public.
---
Speaker
Christian Winkler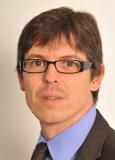 Christian Winkler heads the Markets and Investors Team in ESMA – European Securities and Markets Authority's Risk Analysis and Economics Unit. The Risk Analysis and Economics Unit is responsible for ESMA's work on identification and assessment of risks to investors, markets and financial stability in the EU in the area of securities markets. Prior to joining ESMA in September 2013, Christian has worked in managing roles in the Chief Economist Department of the UK FCA and FSA and in the capital markets department of MAN AG, a large German corporate. He holds a doctoral degree in Economics from the university of Erlangen-Nuremberg and is a CFA charterholder.
---
Technical disclaimer
The online seminar will take place on the Adobe Connect platform. You can access the seminars from personal computers, laptops, tablets and smartphones. You are strongly encouraged to read the technical requirements before registering for the online seminar. To ensure an optimal experience in terms of connection speed and video quality, we suggest to attend the seminar via a device connected to a stable network connection, avoiding if possible shared wi-fi or mobile connections.