Online seminar – Liquidity and Resolution
When:
February 8, 2019 @ 1:00 pm – 2:00 pm
Europe/Rome Timezone
2019-02-08T13:00:00+01:00
2019-02-08T14:00:00+01:00
Where:
FBF Online Platform

Contact:
Jan Trevisan
+39 055 4685 802
Download the presentation by Dominique Laboureix
Download the presentation by Mike Hesketh
This online seminar will focus on the tension between liquidity and resolution. By definition, once a resolution scheme is adopted, a recapitalised bank that has absorbed losses will be solvent and should have better access to funding. However, liquidity stress is expected at the point of resolution. Given that analysts and creditors will likely require time to re-assess the financial position of the resolved bank, the return to market funding will be a slightly longer process.
Resolution authorities have a key role to play to restore market confidence and access to private market funding in case of resolution. Enhancing banks capabilities to restore liquidity at the point of resolution represents a crucial task in resolution planning activities. In some cases, a temporary public funding may be necessary when an immediate return to the market is not fully possible. In that regard, the central banks and the Single Resolution Fund would be instrumental for the success of a resolution action.
---
Moderator
Patrick Honohan (Honorary Professor of Economics at Trinity College Dublin; Nonresident Senior Fellow at the Peterson Institute for International Economics)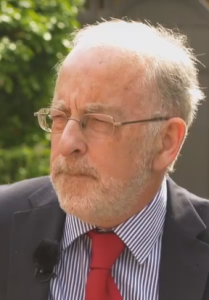 Patrick Honohan was Governor of the Central Bank of Ireland and a member of the Governing Council of the European Central Bank from September 2009 to November 2015. He is an honorary professor of economics at Trinity College Dublin and a nonresident senior fellow at the Peterson Institute for International Economics, Washington, DC. Previously he spent twelve years on the staff of the World Bank where he was a Senior Advisor on financial sector issues. During the 1990s he was a Research Professor at Ireland's Economic and Social Research Institute. In the 1980s he was Economic Advisor to the Taoiseach (Irish Prime Minister) Garret FitzGerald. He also spent earlier spells at the Central Bank of Ireland and at the International Monetary Fund. A graduate of University College Dublin, he received his PhD in Economics from the London School of Economics in 1978. He has taught economics at the London School of Economics, at University College Dublin and as a visitor to the University of California San Diego and the Australian National University as well as at Trinity College Dublin. He was elected a member of the Royal Irish Academy in 2002.
Speaker
Dominique Laboureix (Director of Resolution Planning and Decisions and Member, Single Resolution Board)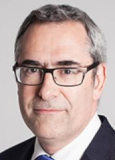 Dominique Laboureix as Member of the Board is more particularly in charge of resolution planning and preparations of decisions about banking groups coming from 6 Member States of the Banking Union and 3 GSIBs. He is involved in several policy issues and chairs the Resolution Committee of the European Banking Authority. Before 2015, he was Deputy Director General in charge of the Directorate of Resolution within the ACPR (Autorité de contrôle prudentiel et de résolution, France) and was notably responsible for the French banking institutions' resolution planning. He has also been involved in several international committees, in particular with the Financial Stability Board and the European Banking Authority. From 2011 to 2013, he was Director of the Finance and Management Control Directorate within the French Central Bank. Previously, between 2007 and 2011, he had been Director of the Research and Policy Directorate of the ACPR, benefiting from over 10 years' experience of banking supervision with the Off-Site Directorate of the prudential authority. Mr Laboureix is a graduate of the Institut d'Études Politiques de Paris and has a masters in commercial law from Paris II University.
Commentator
Michael Hesketh (Principal Banking Expert, European Stability Mechanism)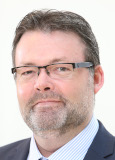 Mike Hesketh joined the Banking Team of the European Stability Mechanism in 2013 and is currently deputy mission chief for Greece and head of the Greek financial sector team. Prior to joining the Greek programme in early 2015, Mike worked on the Cypriot programme and on operationalisation of the ESM mandate for direct bank recapitalisation. Before the ESM, hespent over twenty years with the European Bank for Reconstruction and Development in different roles including portfolio and risk management, corporate recovery and financial institutions. Mike was on the board of a number of banks and focused on active management of distressed or problematic equity investments.
---
The online seminar will take place on the Adobe Connect platform. You can access the seminars from personal computers, laptops, tablets and smartphones.
You are strongly encouraged to read the technical requirements before registering for the online seminar.
To ensure an optimal experience in terms of connection speed and video quality, we suggest to attend the seminar via a device connected to a stable network connection, avoiding if possible shared wi-fi or mobile connections.