Online seminar – Lessons for Central Banking from the Euro Area Crisis
When:
November 4, 2019 @ 1:00 pm – 2:00 pm
Europe/Rome Timezone
2019-11-04T13:00:00+01:00
2019-11-04T14:00:00+01:00
Where:
FBF Online Platform

Contact:
Jan Trevisan
+39 055 4685 802
Download the slides by Patrick Honohan
Download the slides by Maria Ana Barata
---
Drawing on his newly released monograph Currency, Credit and Crisis: Central Banking in Ireland and Europe (Cambridge University Press, May 2019), Patrick Honohan, former Governor of the Central Bank of Ireland, will re-examine the role of the ECB in managing the euro area crisis, pointing to some analytical flaws and missed opportunities both at the level of monetary policy, and, beyond that, in regard to national bank resolution and fiscal adjustment.
The presentation will be followed by comments by George Papaconstantinou, former Finance Minister and Minister of Environment and Energy of Greece and part-time professor at the European University Institute's School of Transnational Governance and by Maria Ana Barata, 4th year PhD Researcher at the European University Institute. The online seminar will be closed by a Q&A session with the public.
---
Speaker
Patrick Honohan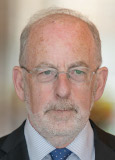 Patrick Honohan was Governor of the Central Bank of Ireland and a member of the Governing Council of the European Central Bank from September 2009 to November 2015. He is an honorary professor of economics at Trinity College Dublin and a nonresident senior fellow at the Peterson Institute for International Economics, Washington, DC. Previously he spent twelve years on the staff of the World Bank where he was a Senior Advisor on financial sector issues. During the 1990s he was a Research Professor at Ireland's Economic and Social Research Institute. In the 1980s he was Economic Advisor to the Taoiseach (Irish Prime Minister) Garret FitzGerald. He also spent earlier spells at the Central Bank of Ireland and at the International Monetary Fund. A graduate of University College Dublin, he received his PhD in Economics from the London School of Economics in 1978. He has taught economics at the London School of Economics, at University College Dublin and as a visitor to the University of California San Diego and the Australian National University as well as at Trinity College Dublin. He was elected a member of the Royal Irish Academy in 2002.
Commentators
George Papaconstantinou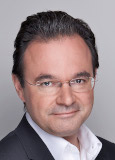 Professor Papaconstantinou has served government at the highest level, as cabinet minister, member of parliament and MEP. As Greece's Finance Minister and subsequently Minister of Environment and Energy, he guided implementation of an ambitious and wide-ranging governance reform programme relating to budget and revenue processes, market liberalisation, as well as to publicly owned corporations and the divestment of state assets. Currently he is Professor at the European University Institute's School of Transnational Governance. In the earlier part of his career, he was a senior economist at the OECD, subsequently served in a policy advisory capacity for the Greek government, was a Board member of the largest telecoms company in Greece, taught at the Athens University of Economics and Business and consulted for the European Commission and international think-tanks. Since leaving public office, his work has focused on economic and financial policy-related analysis and governance issues. He has recently published 'Game Over: The Inside Story of the Greek Crisis'.
Maria Ana Barata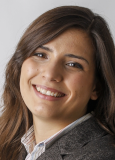 Maria Ana Barata studied Law in Faculdade de Direito de Lisboa in Lisbon, Portugal. She is currently a 4th year PhD researcher in the Law Department at the European University Institute in Florence (EUI), Italy. In her research, Maria has been focusing on EU Resolution Law and on the interaction between financial stability and banking competition. While working as an editor at the European Journal of Legal Studies she reviewed articles in Law & Economics, EU Financial Law and Competition Law. At the EUI, Maria is also the co-coordinator of the EU Financial and Monetary Law Working Group and she is an active member of the Engaged Academics Working Group. Before being at the EUI, Maria worked as a lawyer for three years at Linklaters LLP in Lisbon, Portugal where she also prepared her admission to the bar.
---
Technical disclaimer
The online seminar will take place on the Adobe Connect platform. You can access the seminars from personal computers, laptops, tablets and smartphones. You are strongly encouraged to read the technical requirements before registering for the online seminar. To ensure an optimal experience in terms of connection speed and video quality, we suggest to attend the seminar via a device connected to a stable network connection, avoiding if possible shared wi-fi or mobile connections.