Online Seminar: Governance and Oversight: Lessons from Wirecard
When:
December 17, 2020 @ 1:00 pm – 2:00 pm
Europe/Rome Timezone
2020-12-17T13:00:00+01:00
2020-12-17T14:00:00+01:00
Contact:
FBF Secretariat
[+39] 055 4685739
---
---
Effective internal and external oversight structures are essential to ensure good governance of financial institutions and a sustainable business model. Executive management is responsible for implementing these structures, and supervisory boards should assess whether they appear reasonably designed and effective. Under a comprehensive approach, the business areas serve as the first line of defense and determine risk appetite; control functions in risk management and compliance serve as a second line of defense to monitor, manage, and mitigate manifold types of risks, from cyber to fraud; and internal audit reviews as a third line of defence. Additional oversight may be provided by external auditors, and within regulated industry sectors including financial services, by governmental supervisory authorities. Ensuring appropriate governance, control and oversight structures becomes even more important within corporate groups operating on a cross-border basis.
The payment services provider Wirecard grew rapidly and in late 2018 reached a market capitalization of €24 billion, yet it had been the subject of speculation over accounting irregularities and allegations of money laundering. In June 2020, the FinTech company Wirecard was reported to have €1,9 billion cash missing, and within the first day of his joining the company, Mr Freis unveiled massive internal fraud. The fraud scandal has called into question the roles of stakeholders within and outside the institution. In its corporate governance, Wirecard did not have any audit or nomination committee in the period 2015-2019 and a comparatively undersized Supervisory Board checking on the executive management. This case generally sheds light on the needs for strengthening both structures and the individuals involved in supervision and audit of financial institutions in Europe.
In this context, this online debate will:
Reflect upon broader Wirecard lessons for Boards and Banks in having an efficient corporate governance framework with effective control functions
Discuss financial reporting and auditing deficiencies and inefficiencies, legal and procedural impediments in supervising and enforcing financial information
Consider alternatives for the overall supervisory system (from whistleblowing mechanisms to the supervisory architecture in Europe)
---
Speaker
James H. Freis, Jr. (Former CEO, Wirecard)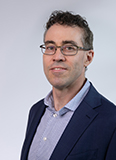 James H. Freis, Jr. has pursued a career dedicated to promoting the integrity of the global financial markets. From 2014 through 2020 he was Managing Director, Chief Compliance Officer, and Group Anti-Money Laundering Officer for the Deutsche Börse Group in Frankfurt, Germany, responsible for overseeing regulatory requirements and engaging with financial supervisors for Group entities on a global basis for this provider of financial market infrastructures. From 2007 to 2012, Mr. Freis was Director (CEO) of the United States Treasury Department's Financial Crimes Enforcement Network (FinCEN), the lead U.S. Government official for anti-money laundering and counter-terrorist financing requirements, and head of the country's financial intelligence unit (FIU). His career as an attorney began at the Federal Reserve Bank of New York, followed by seven years in Basel, Switzerland at the Bank for International Settlements (BIS). Mr Freis is a graduate of Georgetown University, earned his Juris Doctor from Harvard University, and is a Chartered Financial Analyst (CFA) charterholder. Most recently, he was asked to join Wirecard in June 2020 to professionalize the company and oversee its global regulated businesses in a newly created management board role responsible for "Integrity, Legal & Compliance". Within his first day, he exposed internal fraud, was promoted to CEO, and then initiated a global restructuring.
---
This second online seminar takes place in the framework of the Challenges for Bank Board Members series, which aims at building a community of professionals from the banking and finance industry interested in deepening their knowledge about bank boards' functioning and learning how to challenge bank management effectively. Seminar speakers will include an international faculty of regulators, supervisors, and academics together with bank and finance professionals. The Challenges for Bank Board Members series is part of the new FBF Bank Board Academy for Non-Executive Directors.