Online Seminar – A French-German Vision on Euro Area Reform
When:
February 15, 2018 @ 1:00 pm – 2:00 pm
Europe/Rome Timezone
2018-02-15T13:00:00+01:00
2018-02-15T14:00:00+01:00
Where:
FBF Online Platform

Contact:
Jan Trevisan
+39 055 4685 802

Download the slides of the presentation
Market discipline and risk sharing should be viewed as complementary pillars of the euro area financial architecture, rather than as substitutes. Achieving this complementarity, however, is not easy. It calls for stabilisation and insurance mechanisms that are both effective and cannot give rise to permanent transfers. And it requires a reformed institutional framework.
Against this background, the seminar presented and discuss the recent Euro Area reform proposal formulated in a CEPR Policy Insight by a group of independent French and German economists with differing views and political sensitivities but a shared conviction that the current deadlock must be overcome.
The proposal asserts that a reform of the euro area is needed for three reasons: first, to reduce the continued vulnerability of the euro area to financial instability; second, to provide governments with incentives for reform; third – and perhaps most importantly – to remove a continuing source of division between euro area members and of resentment of European institutions, which has contributed to the rise of anti-euro populism and which could eventually threaten the European project itself.
---
Speakers
Jean Pisani-Ferry (EUI, Bruegel, Hertie School of Governance and Sciences Po)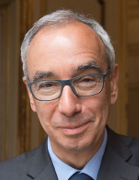 Jean Pisani-Ferry is a professor of economics with Sciences Po Paris and the Hertie School of Governance in Berlin, and he holds the Tommaso Padoa-Schioppa chair of the European University Institute in Florence. In the first half of 2017, Pisani-Ferry contributed to Emmanuel Macron's presidential bid as the Director of programme and ideas of his campaign. Beforehand, he served from 2013 to end-2016 as Commissioner-General of France Stratégie. Previously, he was Founding Director of Bruegel, Executive President of the French PM's Council of Economic Analysis, Senior Economic Adviser to the French Minister of Finance, Director of CEPII, and Economic Adviser with the European Commission. He taught at University Paris-Dauphine, École Polytechnique, École Centrale and the Free University of Brussels. His publications include numerous books and articles on economic policy and European policy issues. He has also been an active contributor to public debates with regular columns in the international media.
Henrik Enderlein (Hertie School of Governance and Jacques Delors Institute Berlin)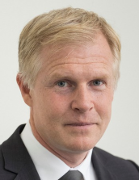 Henrik Enderlein is Director of the Jacques Delors Institut – Berlin and Professor of Political Economy at the Hertie School of Governance. He is also a Visiting Fellow at the EUI's Robert Schuman Centre for Advanced Studies. He previously worked as economist at the European Central Bank and was Junior Professorship in Economics at the Free University Berlin. Since 2013, he is a member of the independent German fiscal council. His awards include the Max Planck Society's Otto-Hahn Medal for outstanding achievements by young scientists, a Fulbright Distinguished Chair at Duke University's Political Science Department in 2006-2007, and the Pierre Keller Visiting Professorship at Harvard Kennedy School in 2012-2013. His widely published research is focused on the political economy of economic policy-making, with a special focus on the Euro, the ECB, the EU-Budget, European integration, fiscal federalism, and sovereign defaults.
Jeromin Zettelmeyer (Peterson Institute for International Economics)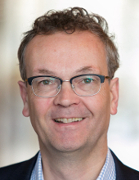 Jeromin Zettelmeyer is a Senior fellow at the Peterson Institute for International Economics. Previously, he served as director-general for economic policy at the German Federal Ministry for Economic Affairs and Energy, where he was responsible for economic analysis and forecasting, the microeconomic policy framework, and a key policy initiative to boost private and public investment. He also represented Germany at the OECD Economic Policy Committee and served as a founding cochair of the OECD's Global Forum on Productivity. Before joining the German government, he was director of research and deputy chief economist at the EBRD; nonresident fellow at PIIE; earlier, a staff member of the IMF. His current research and policy interests include Europe's currency union, Greece's debt problem, the social impact of macroeconomic adjustment and reform, and the causes and consequences of the global productivity slowdown.
---
This online seminar is organised in cooperation with the Tommaso Padoa-Schioppa Chair in European Economic and Monetary Integration at the European University Institute.

Technical disclaimer
The online seminar will take place on the Adobe Connect platform. You can access the seminars from personal computers, laptops, tablets and smartphones. You are strongly encouraged to read the technical requirements before registering for the online seminar. To ensure an optimal experience in terms of connection speed and video quality, we suggest to attend the seminar via a device connected to a stable network connection, avoiding if possible shared wi-fi or mobile connections.