Online seminar – Fighting the Next Financial Crisis
When:
October 2, 2019 @ 3:00 pm – 4:00 pm
Europe/Rome Timezone
2019-10-02T15:00:00+02:00
2019-10-02T16:00:00+02:00
Where:
FBF Online Platform

Contact:
Jan Trevisan
+39 055 4685 802

Download the slides by Andrew Metrick
---
What lessons should policymakers learn from our experience in the global financial crisis? In this online seminar, Professor Andrew Metrick (Janet L. Yellen Professor of Finance and Management at the Yale School of Management and the Director of the Yale Program on Financial Stability) will discuss the results so far from a major research project at Yale University to synthesize those lessons and make the results available to future crisis-fighters.
Yale's "The New Bagehot Project" was launched in 2017 to expand knowledge on the "wartime" policies, designed to fight crises in progress. In fact, during the Global Financial Crisis, nations around the world had attempted hundreds of crisis interventions, only a fraction of which had been studied by researchers. Going back further in time, most research on past crises focused on macroeconomic issues, with much less attention paid to the mechanics of crisis-fighting tools. The project aims to expand the crisis-fighting playbook through detailed case studies of specific interventions, synthesizing these case studies into best practices, and then presenting this synthesis across a variety of media.
The presentation will be followed by a comment by Professor Loriana Pelizzon (SAFE Goethe University Frankfurt and Ca' Foscari University of Venice) and closed by a Q&A session with the audience.
---
Speaker
Andrew Metrick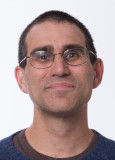 Andrew Metrick is the Janet L. Yellen Professor of Finance and Management at the Yale School of Management (SOM) and the Director of the Yale Program on Financial Stability. He earned a Ph.D. in economics from Harvard in 1994, and a B.A. in economics and mathematics from Yale in 1989. Prior to joining the Yale faculty in 2008, he held positions in the finance department at Wharton and the economics department at Harvard. In academic year 2009-10, he was on leave at the Council of Economic Advisers in Washington. Upon returning to Yale, he served as the Deputy Dean of SOM from 2010 to 2016. Professor Metrick's current research and teaching is focused on financial stability, including the regulation of systemic risk, the activities of complex financial institutions, and the causes and consequences of the financial crisis of 2007-9. His past work has been in financial intermediation more generally, with a focus on investment management and corporate governance.
Commentator
Loriana Pelizzon
Loriana Pelizzon is the Program Director of the Research Centre SAFE Systemic Risk Lab and SAFE Full Professor at Goethe University Frankfurt, Chair of Law and Finance. She is also part-time Full Professor of Economics at the Ca' Foscari University of Venice and Research Affiliate at MIT Sloan. She was recently Visiting Associate Professor at MIT Sloan and NYU Stern. Her research interests are on risk measurement and management, asset allocation and household portfolios, hedge funds, financial institutions, systemic risk and financial crisis. Loriana is a member of the ESRB Advisory Board, a member of an expert panel on banking supervision for the European Parliament and an external expert for the EU commission on digital currency and blockchain technology. Furthermore, she has been involved in NBER and FDIC projects as well as in EU, Europlace, Eurofidai and Inquire Europe projects. Her publications include: "Sovereign Credit Risk, Liquidity and ECB Intervention: Deux ex Machina?, (Journal of Financial Economics) with M. Subrahmanyam, J. Uno and D. Tomio, "Mutual Excitation in Eurozone Sovereign CDS" (Journal of Econometrics) with Y. Ait-Sahalia and R. Laeven and "Econometric Measures of Systemic Risk in Finance and Insurance sectors" (Journal of Financial Economics), with M. Billio, M. Getmansky and A. Lo.
---
Technical disclaimer
The online seminar will take place on the Adobe Connect platform. You can access the seminars from personal computers, laptops, tablets and smartphones. You are strongly encouraged to read the technical requirements before registering for the online seminar. To ensure an optimal experience in terms of connection speed and video quality, we suggest to attend the seminar via a device connected to a stable network connection, avoiding if possible shared wi-fi or mobile connections.