Online seminar – Emergency Liquidity Assistance in the Eurosystem
When:
February 17, 2020 @ 1:00 pm – 2:00 pm
Europe/Rome Timezone
2020-02-17T13:00:00+01:00
2020-02-17T14:00:00+01:00
Contact:
Jan Trevisan
+39 055 4685 802
Download the presentation by Christos Gortsos
---
Last-resort lending is usually understood as the provision of liquidity by central banks to individual solvent banks in exceptional circumstances, on a temporary basis and against adequate collateral. Since it constitutes a liquidity crisis management instrument, it is distinguished from monetary policy measures implemented by central banks.As part of a traditional approach often referred to as 'constructive ambiguity', the conditions under which central banks may exercise their power to act as lenders of last resort are not set out explicitly in legislative or regulatory provisions. This applies also in the context of the Eurozone, since the provision of central bank credit in the form of Emergency Liquidity Assistance (ELA) to solvent credit institutions established in the euro area is not provided for in the EU Treaties. The relevant procedural arrangements are indeed laid down in the 2017 ECB "Agreement on emergency liquidity assistance" which Prof. Gortsos has comprehensively analysed as part of his upcoming book European Central Banking Law – The Role of the European Central Bank and National Central Banks under European Law (Palgrave Macmillan).Against this background, Prof. Gortsos will engage with the following questions in this online seminar:
Who provides Emergency Liquidity Assistance (ELA) in the Eurosystem and under which conditions?
When and where was ELA provided during the euro crisis and what have we learned from these episodes?
When and how can ELA provision interfere with the objectives and tasks for the Eurosystem?
As always, the presentation will be followed by a Question and Answers session with seminar participants.
---
Speaker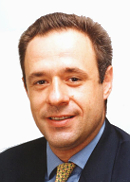 Christos Gortsos is Professor of Public Economic Law at the Law School of the National and Kapodistrian University of Athens, as well as member of the Academic Board of the European Banking Institute (EBI). He studied law, economics and finance at the Universities of Athens, Zürich, Pennsylvania (Wharton Business School) and Geneva (Graduate Institute of International Studies). The main fields of his research, teaching and publications include central banking law, financial regulation and institutional economics. He is a main instructor in the Florence School of Banking and Finance's upcoming (23-25 March) course on Liquidity: Regulation, Practice and Stress Testing.
Commentator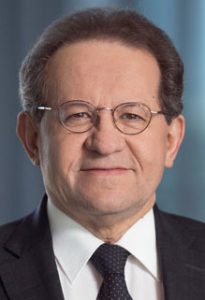 Vítor Constâncio was Vice-President of the European Central Bank from 1 June 2010 to May 2018. In the Portuguese Government, he was Secretary of State for the Budget and Planning in 1974 -76 and Finance Minister in 1977-78. At the central bank of Portugal, he was Director of the Economics Department, Deputy Governor and then from 2000 to 2010, Governor of the Banco de Portugal and consequently, member of the European Central Bank Governing Council. He was Assistant Professor at the Lisbon School of Economics and Management (ISEG), University of Lisbon, from 1968 to 1973 and later, coordinator Professor of the Master´s degree on Monetary Policy from 1989 to June 2010. He is now President of the School Board at ISEG and Professor at the Master's Degree in Banking and Financial Regulation at the School of Economics, University of Navarra, Madrid, and member of the respective Advisory Board.
---
Technical disclaimer
The online seminar will take place on the Adobe Connect platform. You can access the seminars from personal computers, laptops, tablets and smartphones. You are strongly encouraged to read the technical requirements before registering for the online seminar. To ensure an optimal experience in terms of connection speed and video quality, we suggest to attend the seminar via a device connected to a stable network connection, avoiding if possible shared wi-fi or mobile connections.