Online seminar – The Economy of Risk in Insurance
When:
May 15, 2019 @ 1:00 pm – 2:00 pm
Europe/Rome Timezone
2019-05-15T13:00:00+02:00
2019-05-15T14:00:00+02:00
Where:
FBF Online Platform

Contact:
Jan Trevisan
+39 055 4685 802

Download the presentation by Michel Dacorogna
---
Despite constituting a key dimension of financial markets, the basic economics of insurance remain poorly understood. This online seminar intends to be a first contribution to fill this gap. In this introductory online seminar Dr. Michel Dacorogna (University of Zürich and Prime Re Solutions) starts by offering a definition of risk and by highlighting the value of risk management from a theoretical point of view. Dr. Dacorogna then discusses the difference between uncertainty and risk as introduced by Frank Knight. On this basis, he briefly recalls the history of insurance and its role in economic development.

Based on risk measures and their various operationalisations, it is possible to define a capital adjusted to risk to guarantee payment of an insurance policy. With a simple example, Dr. Dacorogna then shows how the price of risk is computed and discusses its main components – what he calls the cost of production of an insurance policy. Lastly, he emphasizes the role of portfolio diversification and its limitation illustrated through a modification of the example.

Dr. Dacorogna's presentation will be followed by comments from Dimitris Zafeiris (EIOPA) as well as by our traditional Questions and Answers session.
---
Speaker
Michel Dacorogna (University of Zürich and Prime Re Solutions)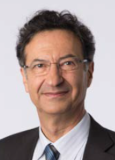 Michel Dacorogna is partner at Prime Re Solutions, a company advising financial institutions on actuarial and economic matters. He is also Director of Risk Management at the Geneva Association and head of DEAR-Consulting. He is the former scientific advisor to the chairman of SCOR. He conducts research in the field of insurance mathematics, capital management and risks. He presents models and capital management techniques to management and customers. He is Member of the board of the Research Center on Insurance Risk at the Nanyang Technical University of Singapore, he collaborates with the center on their various initiatives. Until July 2013, Michel was deputy group CRO of SCOR in charge of Solvency II and the internal model. He was at the origin of SCOR's internal model, which he developed with his team for more than 10 years. Author and co-author of more than 85 publications in refereed scientific journals; he is often invited to present his results in international conferences and specialized seminars. His work is referenced in many publications. One of the papers he co-authored was the most quoted paper over 5 years in the Journal of Banking and Finance. His book: "An Introduction to High Frequency Finance" remains a reference in the field. He also lectures at the ETH and University of Zurich, at the University Ca'Foscari in Venice (Italy) and at the University of Turin (Italy) in their master of finance and insurance programs. He has been awarded the International Research Chair LabEx MME-DII & ES-SEC CREAR in 2018 at ESSEC Business School in Paris. He received his Habilitation, Ph. D. and M. Sc. in Theoretical Physics from the University of Geneva in Switzerland and did a post-doc at the University of California in Berkeley.
Commentator
Dimitris Zafeiris (Head of the Risks and Financial Stability Department, EIOPA)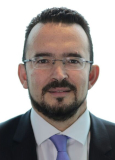 Dimitris Zafeiris is Head of the Risks and Financial Stability Department at the European Insurance and Occupational Pensions Authority (EIOPA). He is responsible for EIOPA's activities in the areas of financial stability, crisis management and studies and statistics.Before joining EIOPA, Dimitris ran the risk management unit in a commercial bank where he was responsible for the management of projects such as the implementation of Basel II and external asset quality reviews. Prior to this, Dimitris held roles as investment director, portfolio manager and analyst in a number of firms in the asset management industry. Dimitris holds a Master of Science in Finance and a Bachelor of Science in Economics.
---
Technical disclaimerThe online seminar will take place on the Adobe Connect platform. You can access the seminars from personal computers, laptops, tablets and smartphones. You are strongly encouraged to read the technical requirements before registering for the online seminar. To ensure an optimal experience in terms of connection speed and video quality, we suggest to attend the seminar via a device connected to a stable network connection, avoiding if possible shared wi-fi or mobile connections.