Online seminar – Decrypting Sustainable Finance
When:
April 2, 2019 @ 1:00 pm – 2:15 pm
Europe/Rome Timezone
2019-04-02T13:00:00+02:00
2019-04-02T14:15:00+02:00
Where:
FBF Online Platform

Contact:
Jan Trevisan
+39 055 4685 802
Download the presentation by Dirk Schoenmaker
Download the presentation by Kinanya Pijl
Finance is widely seen as an obstacle to a better world. In this online seminar, Prof. Dirk Schoenmaker (Erasmus University Rotterdam) will explain how the financial sector can be mobilised to counter this inevitability. As is documented in Prof. Schoenmaker's recent book (D. Schoenmaker and W. Schramade, Principles of Sustainable Finance, Oxford University Press, 2019), using finance as a means to achieve social goals one can divert the planet and its economy from its current path to a world that is sustainable for all.
After describing the sustainability challenges, the seminar will show how investors and bankers can steer funding to sustainable companies and projects without sacrificing return and thus speed up the transition to a sustainable economy. Further, the seminar will analyse the Sustainable Development Goals as a strategy for a better world and will provide evidence that environmental, social, and governance factors matter, describing in detail how to incorporate these factors in the corporate and financial sectors.
Joint online seminar by the Florence School of Banking and Finance and the Florence School of Regulation

---
Chair and Moderator
Jean-Michel Glachant (Robert Schuman Chair, Director of the Florence School of Regulation and Director of Loyola de Palacio Energy Policy Programme )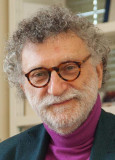 Jean-Michel Glachant is the Director of the Florence School of Regulation and the Holder of the Loyola de Palacio Chair, since 2008. Glachant took his Ph.D. in economics at La Sorbonne in France. He worked in the industry and private sector before becoming professor at La Sorbonne. He has been advisor of DG TREN, DG COMP and DG RESEARCH at the European Commission and of the French Energy Regulatory Commission (CRE). He has been a coordinator and scientific advisor of several European research projects. He is a research partner in the CEEPR at MIT (USA), the EPRG at Cambridge University. Jean-Michel Glachant has been the first editor-in-chief of EEEP: "Economics of Energy and Environmental Policy" (an IAEE journal) and is Vice-President of both the French and the International Association for Energy Economics. His main research interests are the building of a common European energy policy (security of supply, renewable energy, energy efficiency, energy technology policy, and climate change policy), the achievement of the European energy internal market (design, regulation and competition policy), the industrial organization and market strategy of energy companies in a wave of innovation (decarbonisation, decentralisation, and digitalisation).
Speaker
Dirk Schoenmaker (Professor of Banking and Finance at the Rotterdam School of Management, Erasmus University)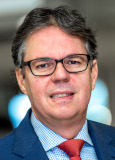 Dirk Schoenmaker is a Professor of Banking and Finance at the Rotterdam School of Management, Erasmus University. He is also a Non-Resident Fellow at the think tank Bruegel and a Research Fellow at the CEPR. His research covers the fields of sustainable finance, central banking, financial supervision and European banking. Before joining RSM, Dirk was Dean of the Duisenberg School of Finance and worked at the Dutch Ministry of Finance and the Bank of England. Dirk is co-author of the textbooks Principles of Sustainable Finance (OUP) and Financial Markets and Institutions: A European Perspective (CUP) and author of Governance of International Banking: The Financial Trilemma (OUP).
Commentator
Kinanya Pijl (Researcher, European University Institute)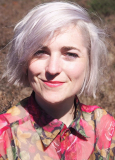 Kinanya Pijl is a fourth-year PhD researcher in law at the European University Institute. In her dissertation, Kinanya explores under what circumstances large commercial banks in Europe can bank responsibly. She has interviewed about 160 bankers and central bankers in England, Germany and the Netherlands to provide insight into the workings of responsibility-taking in the EU banking sector for negative social and environmental impacts related to corporate loans granted by banks. Kinanya has contributed to a book on corporate duties of care in Europe in the field of international corporate social responsibility and accountability (in Dutch). In addition, she was part of a team that has conducted a study on increasing leverage for responsible business conduct for the parties to the Dutch Banking Sector Agreement on Human Rights. Very recently, Kinanya started working for the consultancy firm Principia Advisory on improving organisational ethics in a large bank.
---
The online seminar will take place on the Adobe Connect platform. You can access the seminars from personal computers, laptops, tablets and smartphones.
You are strongly encouraged to read the technical requirements before registering for the online seminar.
To ensure an optimal experience in terms of connection speed and video quality, we suggest to attend the seminar via a device connected to a stable network connection, avoiding if possible shared wi-fi or mobile connections.