Online seminar – Debt Sustainability Analysis in Normal and Crisis Times
When:
January 17, 2019 @ 1:00 pm – 2:00 pm
Europe/Rome Timezone
2019-01-17T13:00:00+01:00
2019-01-17T14:00:00+01:00
Where:
FBF Online Platform

Contact:
Jan Trevisan
+39 055 4685 802
Accurately assessing the sustainability of debt trajectories is crucial to map sovereign vulnerabilities, to ensure financial stability and to reduce decision-makers' uncertainty. This is valid in normal times – as part of fiscal surveillance exercises that can lead to possible early warning signals – but becomes even more relevant in crisis times – as part of the assessment that precedes the provision of financial support (such as via the Outright Monetary Transactions programme for example). Debt Sustainability Analysis (DSA) is thus subject to the classic mix of rules and discretion.
In this online seminar, held in cooperation with CEPS, Cinzia Alcidi (Senior Research Fellow and Head of Economic Policy Unit) and Daniel Gros (Director) will guide us through what constitutes state-of-the-art DSA. For this, they will elaborate on the approaches of both the International Monetary Fund and of the European Commission which they find to be complementary rather than alternative in nature. Alcidi and Gros' presentation will include a deep-dive into two recent illustrative cases: Greece and Italy and will provide recommendations on the way forward.
Seminar organised in cooperation with the Center for European Policy Studies (CEPS)
---
Speakers
Cinzia Alcidi, Senior Research Fellow and Head of Economic Policy Unit at CEPS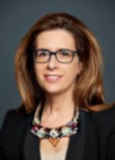 Cinzia Alcidi is Head of the Economic Policy Unit at the Centre for European Policy Studies (CEPS) in Brussels and LUISS- School of European Political Economy- research fellow. Prior to joining CEPS, she worked at International Labour Office in Geneva and she taught International Economics at University of Perugia (Italy). Her research activity includes international economics, macroeconomics, central banking and EU governance. Since 2015 she is the coordinator of CEPS Academy Activities. She has experience in coordinating research projects and networks. She has published extensively on the economics and governance of the Euro area crisis and participates regularly in international conferences. She holds a Ph.D. degree in International Economics from the Graduate Institute of International and Development Studies, Geneva (Switzerland).
Daniel Gros, Director, CEPS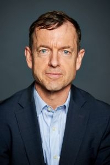 Daniel Gros is the Director of the think tank Centre for European Policy Studies (CEPS), which he joined first in 1986-1988 and then again in 1990. He has worked International Monetary Fund from 1983 to 1986, and served as economic advisor to the Directorate General II of the European Commission from 1988–1990, co-authoring the study targeted to design the Euro, the European Parliament from 1998-2005, as well as several government members, including the Prime minister and the Finance minister of France. He has also taught at the College of Europe in Natolin and numerous other universities throughout Europe. His current research primarily focuses on EU economic policy, specifically on the impact of the euro on capital and labour markets, as well as on the international role of the euro, especially in Central and Eastern Europe. He also monitors the transition towards market economies and the process of enlargement of the European Union towards the east.
---
---
The online seminar will take place on the Adobe Connect platform. You can access the seminars from personal computers, laptops, tablets and smartphones.
You are strongly encouraged to read the technical requirements before registering for the online seminar.
To ensure an optimal experience in terms of connection speed and video quality, we suggest to attend the seminar via a device connected to a stable network connection, avoiding if possible shared wi-fi or mobile connections.