Online seminar: Credit Risk after Covid
When:
January 21, 2021 @ 1:00 pm – 2:00 pm
Europe/Rome Timezone
2021-01-21T13:00:00+01:00
2021-01-21T14:00:00+01:00
Contact:
FBF Secretariat
[+39] 055 4685739
---
---
The Covid-19 crisis has brought credit risk back to the attention of regulators, supervisors and banks. On the one hand, policymakers are requiring banks to prepare themselves for a future increase in Non-Performing-Loans (NPL) by setting aside enough loan loss provisions, also in light of the recently adopted IFSR 9 accounting rules. On the other hand, the existence of public moratoria and the prevailing uncertainty on the evolution of the pandemic make it more difficult for banks to assess borrowers' creditworthiness and build stable and reliable macroeconomic forecasts. Banks are thus required to adjust their credit risk models and build new IT and data infrastructure to manage the current situation. On this background, bank supervisors have provided additional guidance on credit risk identification and measurement in the context of the pandemic, and are requiring boards to engage tightly with the management on the matter, thus discussing provisioning policies and NPE management strategies in details. In this context, this online debate will:
Assess the credit risk situation in the banking sector
Take stock of the regulatory and supervisory actions concerning credit risk management in the context of the pandemic
Reflect upon banks' operating models and strategies to ensure credit risk monitoring and management after Covid
Discuss the implications for the role of the NED in the management of credit risk by the management
---
Chair
Thorsten Beck (Cass Business School and Florence School of Banking and Finance, European University Institute)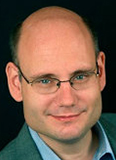 Thorsten Beck is currently professor of banking and finance at The Business School (formerly Cass) in London. He is also a research fellow of the Centre for Economic Policy Research (CEPR) and the CESifo. He was professor of economics from 2008 to 2014 at Tilburg University and the founding chair of the European Banking Center there from 2008 to 2013. Previously he worked many years in the research department of the World Bank and has also worked as consultant for – among others – the European Central Bank, the Bank of England, the BIS, the IMF, the European Commission, and the German Development Corporation. He is also a member of the Advisory Scientific Council of the European Systemic Risk Board (ESRB) and is co-editor of the Journal of Banking and Finance. His research, academic publications and operational work have focused on two major questions: What is the relationship between finance and economic development? What policies are needed to build a sound and effective financial system? Recently, he has concentrated on access to financial services, including SME finance, as well as on the design of regulatory and bank resolution frameworks. In addition to numerous academic publications in leading economics and finance journals, he has co-authored several policy reports on access to finance, financial systems in Africa and cross-border banking. His country experience, both in operational and research work, includes Albania, Bangladesh, Bolivia, Brazil, China, Colombia, Egypt, Malaysia, Mexico, Peru, Russia and several countries in Sub-Saharan Africa. In addition to presentation at numerous academic conferences, including several keynote addresses, he is invited regularly to policy panels across Europe. He holds a PhD from the University of Virginia and an MA from the University of Tübingen in Germany.
---
Speakers
José Manuel Campa (Chairperson, European Banking Authority)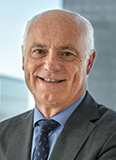 José Manuel Campa is the current chairperson of the European Banking Authority. After studying law and economics at the University of Oviedo and earning his PhD in economics from Harvard University, Mr. Campa taught finance at New York University and the IESE Business School and consulted for a number of international organisations including the World Bank, the IMF, the Bank for International Settlements and the European Commission. He then served as the 10th Secretary of State for Economy of the Spanish government and was most recently Director of Regulatory affairs of the Santander Bank.
---
Klara Jandova (Partner, Oliver Wyman)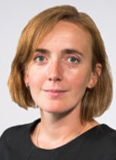 Klara Jandova is Partner in the Financial Services – Finance and Risk practice of Oliver Wyman based in Milan. She regularly advises leading financial institutions and supervisory authorities in Europe on credit risk management. In her work she focuses in particular on: credit strategy and risk appetite, credit process redesign, credit risk measurement and model development, asset quality reviews, credit loss forecasting and stress-testing.
---
Francesca Tondi Guy (Non Executive Director, UniCredit group)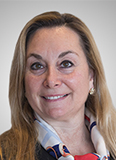 Francesca Tondi Guy is Board Member of UniCredit Group, sitting on the Internal Risk and Control Committee and the Governance, Nomination and ESG Committee. Francesca previously had a 25-year career in Financial services, most recently as Managing Director and co-manager of the European Equity Banks Research at Morgan Stanley and previously in a similar role at JPMorgan. She has worked at Fitch, focusing on Credit rating of European Banks, and at KPMG, auditing banks. In her career she has focused and written extensively on bank asset quality issues and provisioning and on bank deleveraging, especially following the Great Financial Crisis.
---
This third online seminar takes place in the framework of the Challenges for Bank Board Members series, which aims at building a community of professionals from the banking and finance industry interested in deepening their knowledge about bank boards' functioning and learning how to challenge bank management effectively. Seminar speakers include an international faculty of regulators, supervisors, and academics together with bank and finance professionals. The Challenges for Bank Board Members series is part of the new FBF Bank Board Academy for Non-Executive Directors.