Online seminar – Bank-Fintech collaboration and outsourcing arrangements: The case for a mentorship regime
When:
March 31, 2020 @ 1:00 pm – 2:00 pm
Europe/Rome Timezone
2020-03-31T13:00:00+02:00
2020-03-31T14:00:00+02:00
Contact:
Jan Trevisan
+39 055 4685 802
Presentation by Georg Ringe and Luca Enriques
---
Fintech firms, once seen as the "disruptors", threatening to displace the traditional banking world, are now increasingly seen as attractive partners for established financial institutions. Such partnership agreements come in different forms and contexts, mostly with the goal of outsourcing key banking functions and of facilitating market entry for new market players while overcoming relatively tough regulatory hurdles.
Yet such arrangements, while generally to be welcomed, pose a number of regulatory problems, in particular concerning the effective supervision of fintechs that operate outside of the direct limelight of regulatory authorities. Questions of enforcement and effective supervision emerge, which may ultimately result in problems for market stability and systemic risk. Regulatory sandboxes are one attempt to address these problems but may fail to do so and are not always available.
Against this backdrop, Luca Enriques (University of Oxford); Georg Ringe (University of Hamburg) make the case for a "mentorship regime", which provides for a reliable regulatory framework for partnership agreements between fintech firms and established banks. This would allow for a de facto "private sandbox", where experienced firms could mentor new startups and relieve them of a convoluted regulatory process. At the same time, a state-backed mentorship plan would clear up responsibilities, supervision competences, and liability questions and thus overcome problems of arbitrage and abuse. Ultimately, a mentorship regime may show the way to a new and more reliable future system of banking that puts the well-established contractual practice of outsourcing banking services on a more reliable basis.
The presentation will be followed by a commentary by Anna Maria Nowak (European University Institute).
---
Speakers
Luca Enriques, Professor of Corporate Law at the University of Oxford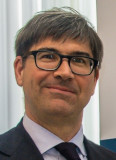 Luca Enriques is the Professor of Corporate Law at the University of Oxford, Faculty of Law, a Research Fellow at the European Corporate Governance Institute and a Fellow Academic Member of the European Banking Institute. He has published widely in the fields of comparative corporate law, securities regulation and banking law, including as a coauthor of Principles of Financial Regulation and The Anatomy of Corporate Law, and has held visiting positions, among others, at Columbia Law School, Harvard Law School, Sydney Law School and the University of Cambridge. He was a commissioner at Consob, the Italian securities market authority from 2007 to 2012.
Georg Ringe, Director of the Institute of Law & Economics at the University of Hamburg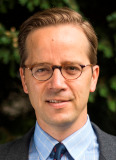 Professor Georg Ringe is Director of the Institute of Law & Economics at the University of Hamburg and Visiting Professor at the University of Oxford, Faculty of Law. His research focuses on questions of corporate law, capital markets, and financial regulation, from an interdisciplinary and comparative perspective. He is a Research Member with the European Corporate Governance Institute, Brussels, Fellow at the European Banking Institute, Frankfurt, and co-editor of the Journal of Financial Regulation. As Visiting Professor, he regularly teaches at leading academic institutions in North America, Europe, and Asia.
Commentator
Anna Maria Nowak, PhD researcher in the Department of Law, EUI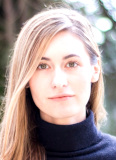 Anna Maria Nowak is a 4th year Ph.D. researcher at the Law Department of the European University Institute, studying Fintech regulation. She holds an M.A. in Law from Nicolaus Copernicus University in Torun, Poland, where she wrote her master thesis on the regulation of crowdfunding. In her doctoral research Anna focuses on corporate governance and corporate sustainability in Fintech, showing how both can be incorporated into organizational structures and business models of Fintech corporations. The arguments of her thesis are built upon an ethnographic study conducted within the Fintech industry in the years 2016-2019. Prior commencing her Ph.D., Anna worked at international law firms in Warsaw, and at one of the largest banks in Poland. More recently, she also worked at a Fintech company, in a Legal and Regulatory department.
---
Technical disclaimer
The online seminar will take place on the Adobe Connect platform. You can access the seminars from personal computers, laptops, tablets and smartphones. You are strongly encouraged to read the technical requirements before registering for the online seminar. To ensure an optimal experience in terms of connection speed and video quality, we suggest to attend the seminar via a device connected to a stable network connection, avoiding if possible shared wi-fi or mobile connections.