Online Seminar: Bank Boards and Supervisory Expectations
When:
December 3, 2020 @ 1:00 pm – 2:00 pm
Europe/Rome Timezone
2020-12-03T13:00:00+01:00
2020-12-03T14:00:00+01:00
Contact:
FBF Secretariat
[+39] 055 4685739
---
Watch the recording of the event.
---
Board members have significant responsibilities in their role. Their ability to challenge effectively and constructively the management is essential. Ensuring sound governance is at the core of banking supervision priorities, although it may be an overlooked feature of post-financial crisis regulatory and supervisory reforms.Bank supervisors constantly scrutinize and assess the adequacy and effectiveness of checks and balances in banks' internal governance. The latter is a crucial element of the Supervisory Review and Evaluation Process – SREP in ECB Banking Supervision – that covers the board functioning. Recently, the oversight of bank boards on strategic decisions has been deemed insufficient in some risk areas, such as credit risk, capital planning, and conduct risks (exacerbated in the current pandemic crisis) according to recent ECB's publication.In this context, this online debate will:
Identify current supervisory expectations towards bank boards in ensuring banks' good governance and resilience, and explore targeted SSM supervisory measures and SREP requirements to strengthen corporate governance;
Reflect on the bank boards' involvement in challenging the bank's executives;
Discuss the segregation of bank board oversight and management;
Consider the implications of COVID-19 on supervisory expectations and bank boards.
---
Speaker
Elizabeth McCaul (Supervisory Board member, European Central Bank)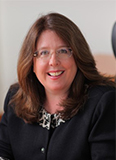 Elizabeth McCaul is a Member of the Supervisory Board of the European Central Bank. Her areas of interest include supervisory strategy, risk, capital, internal governance, and consistency and quality across the SSM. She focuses on prudential implications in dynamic areas such as financial stability, climate change, FinTech and AML. She joined the NY State Banking Department as First Deputy in 1995 and served as NY Superintendent of Banks from 1997-2003. She was elected Chair of the Conference of State Bank Supervisors, served as a Member of the Federal Financial Institutions Examinations Council, on the Joint Forum for Financial Conglomerates, and as an Instructor for Financial Stability Institute at the BIS.Before joining the ECB, she worked for Promontory Financial Group where she founded the New York office and served as the Partner-in-Charge, as CEO and Chair of Europe, and Global Head of Strategy.For the first decade of her career she was an investment banker at Goldman Sachs.
---
Commentator
Lorenzo Bini Smaghi (Chairman, Société Générale)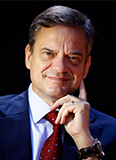 Lorenzo Bini Smaghi started his career in 1983 as an Economist in the Research Department of the Banca d'Italia. He moved in 1994 to the European Monetary Institute, to head the Policy Division, preparing for the creation of the ECB. In 1998 he was appointed Director General for International Affairs in the Italian Treasury. From June 2005 to December 2011 he was a Member of the Executive Board of the European Central Bank.Over the last 20 years he held the positions of Chairman of Italgas, SNAM and SACE, and member of the Board of Finmeccanica, MTS, the European Investment Bank and Morgan Stanley International. He has been Visiting Scholar at Harvard's Weatherhead Center for International Affairs and the first Chairman of Fondazione Palazzo Strozzi, a cultural institution in Florence.He has been appointed CEPR Distinguished Fellow, Senior Fellow at LUISS School of European Political Economy in Rome, and President of the Italian Alumni of the University of Chicago. He is a member of the World Economic Forum's Community of Chairmen, and independent member of the Board of Tages Holding. He holds a Bachelor's Degree in Economics from the Université Catholique de Louvain (Belgium), a Master's degree from the University of Southern California and a Ph.D in Economics from the University of Chicago.He is author of several articles and books on international and European monetary and financial issues (available at www.lorenzobinismaghi.com), in particular "Austerity: European Democracies against the Wall" (CEPS, July 2013), "33 false verità sull'Europa" (Il Mulino, April 2014) and "La tentazione di andarsene: fuori dall'Europa c'è un futuro per l'Italia?" (Il Mulino, May 2017).
---
This online seminar launches the new Challenges for Bank Board Members series, which aims at building a community of professionals from the banking and finance industry interested in deepening their knowledge on bank board's functioning and learning how to challenge bank management effectively. Seminar speakers will include an international faculty of regulators, supervisors, and academics together with bank and finance professionals. The Challenges for Bank Board Members series is part of the new FBF Bank Board Academy for Non-Executive Directors.
---