Online lecture – Financial Stability in Times of Epidemics
When:
March 26, 2020 @ 1:00 pm – 2:00 pm
Europe/Rome Timezone
2020-03-26T13:00:00+01:00
2020-03-26T14:00:00+01:00
Where:
FBF Online platform
Online
Contact:
Jan Trevisan
+39 055 4685 802
The coronavirus epidemic will not wipe us out, but it can be anticipated that it will have a major impact on our habits, world trade and the virtual economy. In the end it might make us all wiser, but probably also poorer for a while.
Key questions are whether financial panic will strike, and through which channels systematic risk may impact our economies. Any answer must be placed within an informed view of current circumstances, as the shock is hitting us in a phase of economic stagnation, accompanied by excess savings and inflated asset prices.
Against this background, this online lecture will first introduce a view of our current phase financial stagnation and its potential vulnerabilities, with special attention to bank and shadow bank related risks. Next we will introduce a speculative view on the likely effects of the virus crisis on asset prices, inflation and financial stability.
This lecture will be the first of a series of FBF online events that will discuss the economic and financial impact of the COVID-19 epidemic and will review Europe's economic policy response to the virus.
---
Speaker
Enrico Perotti, Professor of International Finance at the University of Amsterdam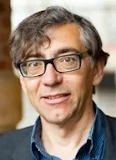 Enrico Perotti (PhD Finance, MIT 1990) is Professor of International Finance at the University of Amsterdam. His research in banking and corporate finance, organization theory, political economy, legal and financial history has appeared in the top economics and finance journals. He was the 2011 Houblon Normal Fellow in financial stability at the Bank of England and 2015 Wim Duisenberg Fellow at the ECB. He is Fellow of the European Economic Association and Research Fellow at CEPR and Tinbergen Institute. He has held visiting appointments at MIT, Harvard, Oxford, Columbia Business School, London Business School, LSE and the IMF. He acted as consultant to the EC, IMF, FSB, World Bank and DNB.
---
Technical disclaimer
The online seminar will take place on the Adobe Connect platform. You can access the seminars from personal computers, laptops, tablets and smartphones. You are strongly encouraged to read the technical requirements before registering for the online seminar. To ensure an optimal experience in terms of connection speed and video quality, we suggest to attend the seminar via a device connected to a stable network connection, avoiding if possible shared wi-fi or mobile connections.