Online debate: Securitisation in Europe – which way forward?
When:
November 25, 2020 @ 1:00 pm – 2:00 pm
Europe/Rome Timezone
2020-11-25T13:00:00+01:00
2020-11-25T14:00:00+01:00
Contact:
Jan Trevisan
[+39] 055 4685739
---
---
Donwload Online Seminar Highlights
Presentation by Pablo Portugal
Presentation by Bertrand Chavasse
---
In order to help the recovery from the COVID-19 pandemic, the European Commission proposed urgent amendments to the securitisation regulatory framework ahead of the review initially planned for 2022 with a view to supporting banks maintain their capacity to finance the real economy. In particular, a specific STS ('Simple, Transparent, Standard) framework for on-balance-sheet synthetic securitisation features among the changes under discussion by co-legislators.The threefold dimension of STS securitisation, supposed to encourage the development of the securities market while allowing for a more risk-sensitive capital treatment, and soon to be extended to synthetic securitisation, has yet to deliver its full potential. As of now, transaction numbers remain rather low although one can observe a slight increase of notifications of STS securitisations to the European Securities and Markets Authorities (ESMA) over the last months (from 184 in March 2020 to 396 early November).In this context this online debate will:
Ask whether current regulatory requirements are a barrier or an incentive for market actors;
Discuss how to favour securitisations development and ultimately reach a single market for securitisations in Europe;
Explore the nature of the key underlying exposures in the STS securities market;
Reflect on the usefulness of the current regime for securitising both SME loans and Non-Performing Loans;
Review the implications of COVID-19 on securitisation in light of the new legislative proposals.
---
Chair and Moderator
Jean-Jacques van Helten (Florence School of Banking and Finance, European University Institute)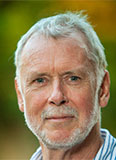 Jean-Jacques van Helten is a Visiting Fellow at Robert Schuman Centre for Advanced Studies & the Florence School of Banking and Finance, part of the European University Institute.He is formerly a Managing Director & Chief Risk Officer, EMEA for the Bank of Montreal (BMO) Financial Group and more recently Non-executive member of the Board of BMO Europe. He has worked in a range of senior executive risk and capital markets business roles in major investment banks in Europe, Australia, Asia and the UK where he has been responsible for market, liquidity & operational risks and credit risk analytics. Jean Jacques has also directed Bank recovery and resolution planning, enterprise risk management as well as the implementation of ICAAP and ILAAP and liquidity risk management process and procedures including liquidity stress testing.Jean Jacques completed his undergraduate and Master degrees along with his PhD in economics/economic history at the University of London, studied at the Goethe Universität, Frankfurt and Freie Universität, Berlin and has held academic research positions at La Trobe University and the University of London.
---
Speakers
Patrizia Canziani, (Structured Finance Professional)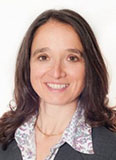 Patrizia Canziani is a finance professional with more than twenty years' experience in capital markets, credit and structured finance at JPMorgan, Deutsche Bank, Merrill Lynch, Nomura and MUFG. Mrs. Canziani is Non-Executive Director and member of the Risk and related parties committee for listed company Sogefi, a world leader in design and manufacturing of car components. Experienced in sustainability, she holds a certificate in Sustainable Finance from Oxford University, Smith School of Enterprise and the Environment. She is also a financial crime risk consultant and bank monitor. Mrs. Canziani holds a a PhD in Economics from MIT and 14 internationally refereed publications in labour-macroeconomics, pension sustainability and fiscal rules.
---
Bertrand Chavasse (BNP Paribas)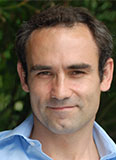 Bertrand Chavasse is a finance professional with more than twenty years' experience in risk management, credit and structured finance at BNP Paribas, Natixis and CDC Ixis Capital Market. His main areas of expertise are in the field of banking prudential regulation (Basel II, III and IV) as well as on securitisation, with a particular focus on risk transfer securitisations.




---
Bart Joosen (VU Amsterdam)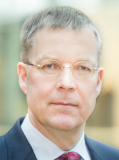 Bart P.M. Joosen is trained as civil law lawyer at Tilburg University, the Netherlands. He obtained his (equivalent to) LL.M degree in 1987. After completion of his academic study he was appointed as lecturer in the law faculty of Tilburg University in 1987. He successfully defended his dissertation on "Transfer of undertakings in bankruptcy" at Tilburg University and was promoted to doctor in law science (PhD) in 1998. He works since 1992 in private practice particularly for financial market clients. His main areas of expertise are in the field of financial services supervision with a focus on micro-prudential supervision of banks (including in-depth Basel II/Basel III and Solvency II knowledge), insurance companies and investment firms and payment services. Besides working in private practice, he is an extraordinary professor Financial Supervision Law at the VU University in Amsterdam.
---
Pablo Portugal (Association for Financial Markets in Europe – AFME)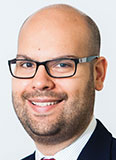 Pablo is a Managing Director in AFME's Advocacy and Public Policy Division. His main focus is analysis and engagement across Europe on financial services policy and regulatory development. Pablo is responsible for AFME's work on the Capital Markets Union project and advocacy in various debates covering securities markets, as well as leading cross-cutting projects.Prior to joining AFME, he was engaged with the Institute of Chartered Accountants in England and Wales, where he worked on financial reporting, auditing and financial sector issues. His experience includes roles in European organisations and the United Nations. Born in Peru, he holds a BSc Econ (first class) from the University of Wales, Aberystwyth, and a Masters Degree (with distinction) from the London School of Economics.Pablo is a member of the board of the European Capital Markets Institute.
---
Technical disclaimer
The online seminar will take place on Zoom. Registered participants will receive the credentials to join the event at 10:00 AM (CET) on 25 November 2020. You can access the seminars from personal computers, laptops, tablets and smartphones. To ensure an optimal experience in terms of connection speed and video quality, we suggest to attend the seminar via a device connected to a stable network connection, avoiding if possible shared wi-fi or mobile connections.