Online debate – SME Financing in the COVID-19 Context
When:
April 29, 2020 @ 1:00 pm – 2:15 pm
Europe/Rome Timezone
2020-04-29T13:00:00+02:00
2020-04-29T14:15:00+02:00
Where:
FBF Online Platform

Contact:
Jan Trevisan
+39 055 4685 802
Responding to COVID-19 (Report by Oliver Wyman)
The COVID-19 Pandemic Navigator (Report by Oliver Wyman)
---
Jointly organised with Oliver Wyman Forum


The wide-spread lockdowns that followed the outbreak of COVID-19 are having a substantial impact on real economies and in particular on Small and Medium-Sized Enterprises (SMEs) which struggle to bridge their profit shorfalls.
In this context, this online debate will:
reflect on SME profit shortfalls and their need for liquidity.
share the emerging challenges for banks in financing SMEs.
debate how to best deploy the funds and guarantees being made available to promote long term economic growth, ensure job preservation and keep banks safe and sound.
This online debate follows our last joint online debate on 'Europe's Banking System: Fast Forward Six Months' in which a number of crucial themes emerged – such as the need for a European Pandemic fund, continued SME lending and debt sustainability – as being core to the recovery.
---
Moderator
Elena Carletti (Bocconi University and Florence School of Banking and Finance, European University Institute)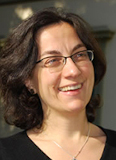 Elena Carletti is Professor of Finance at Bocconi University. She is also at the Florence School of Banking and Finance at the European University Institute, is a member of Board of Directors of Unicredit SpA and a member of the Advisory Scientific Committee of the European Systemic Risk Board (ESRB). Furthermore, she is research professor at the Bundesbank, a member of the Expert Panel on banking supervision for the European Parliament, a member of the Scientific Committee "Paolo Baffi Lecture" at the Bank of Italy, a member of Bruegel Scientific Committee, Research Fellow at CEPR, Fellow of the Finance Theory Group, CESifo, IGIER, and Wharton Financial Institutions Center. She is the author of numerous articles on Financial Intermediation, Financial Crises and Regulation, Competition Policy, Corporate Governance and Sovereign Debt.
---
Introduction by
James Bryan (Oliver Wyman)
James Bryan is a Partner in the Retail and Business Banking Practice at Oliver Wyman, leading its EMEA Retail and SME Credit Platform. His client experience includes working across all elements of the credit process including origination, portfolio management and collections across multiple asset classes. His recent focus has been working with clients to identify how to use new data sources, digital processes and machine learning techniques to improve credit decision making. Specifically, on collections and recoveries James has led over a dozen projects on collections and recoveries across Europe. In relation to conduct risk he has supported clients ensure they align to applicable codes of conduct in collections and worked in the UK on the development of conduct risk framework across both credit and non-credit products. James holds an MA in Mathematics from Cambridge University, and the Part III Certificate of Advanced Study in Mathematics.
---
Speakers
Christian Ossig (Association of German Banks)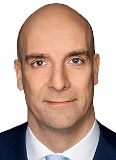 Chief Executive, Member of the Board of Directors of the Bundesverbandes deutscher Banken e. V. (Association of German Banks)
José María Roldán (Spanish Banking Association)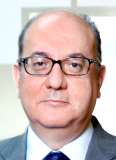 José María Roldán is Chairman and CEO of the Spanish Banking Association (AEB) since April 2014, after 13 years as Director-General at the Banking Regulation and Financial Stability department of the Bank of Spain and member of its Executive Board. From May 2015 to June 2019, he was also Vice-President to the European Banking Federation (EBF). During his tenure in office as Director-General he was part of the Basel Committee on Banking Supervision (BCBS), and chaired both, the Standards Implementation Group (SIG) of the BCBS and the Joint Forum during the tenure of the BCBS. He founded and was the first Chairman of the Committee of European Banking Supervisors (CEBS); the forerunner of the European Banking Authority (EBA), after being President of the Financial Action Task Force on Money Laundering (FATF) and chaired the extinct Banking Advisory Committee (BAC) of the EU. Mr. Roldán joined the Bank of Spain as Senior Economist of the Research Department in 1989, but in 1994 he takes up a post at the European Monetary Institute (the forerunner of the European Central Bank) in Frankfurt.
Frédéric Visnovsky (Banque de France)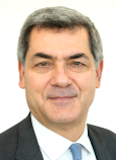 Frédéric Visnovsky is the National Credit Mediator at the Banque de France, the Central Bank of the French Republic, and Deputy Secretary General of the Autorité de contrôle prudentiel et de résolution – ACPR.
---
Technical disclaimer
The online seminar will take place on the Adobe Connect platform. You can access the seminars from personal computers, laptops, tablets and smartphones. You are strongly encouraged to read the technical requirements before registering for the online seminar. To ensure an optimal experience in terms of connection speed and video quality, we suggest to attend the seminar via a device connected to a stable network connection, avoiding if possible shared wi-fi or mobile connections.