Online debate: Rationale and Limitations of 'SURE'
When:
May 15, 2020 @ 2:00 pm – 3:00 pm
Europe/Rome Timezone
2020-05-15T14:00:00+02:00
2020-05-15T15:00:00+02:00
Contact:
Jan Trevisan
+39 055 4685 802
Watch the session here:
Download the presentation by Gilles Mourre
Press release (15 May) COVID-19: Council reaches political agreement on SURE
---
Jointly organised with Bruegel



This online debate will discuss the rationale and potential limitations of SURE, a new European Union instrument for temporary 'Support to mitigate Unemployment Risks in an Emergency', recently proposed by the Commission.
SURE is expected to provide temporary support of up to 100 billion euros in loans to Member States requesting financial assistance. The objective of the instrument is to ensure that Member States can easily and cheaply finance their partial unemployment/short-term work schemes that have been heavily used during the lockdowns.
Under which conditions will Member States have access to the instrument and which types of partial unemployment measures will be eligible under SURE? How will SURE loans be evaluated ex ante and ex post? Is the instrument effective in its design and sufficient in its reach? Lastly, SURE has been portrayed as an expression of EU solidarity, yet how generous is SURE in reality?
Speakers of this online debate will engage with those questions in turn. The debate will end with a questions and answers session with participants.
---
Moderator
Elena Carletti (Bocconi University and Florence School of Banking and Finance, European University Institute)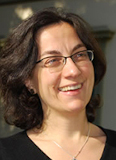 Elena Carletti is Professor of Finance at Bocconi University. She is also at the Florence School of Banking and Finance at the European University Institute, is a member of Board of Directors of Unicredit SpA and a member of the Advisory Scientific Committee of the European Systemic Risk Board (ESRB). Furthermore, she is research professor at the Bundesbank, a member of the Expert Panel on banking supervision for the European Parliament, a member of the Scientific Committee "Paolo Baffi Lecture" at the Bank of Italy, a member of Bruegel Scientific Committee, Research Fellow at CEPR, Fellow of the Finance Theory Group, CESifo, IGIER, and Wharton Financial Institutions Center. She is the author of numerous articles on Financial Intermediation, Financial Crises and Regulation, Competition Policy, Corporate Governance and Sovereign Debt.
---
Speakers
Roel Beetsma (University of Amsterdam)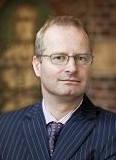 Roel Beetsma is the MN Professor of Pension Economics at the University of Amsterdam. He is also Vice-Dean of the Faculty of Economics and Business and Chairman of the Department of Economics and Econometrics. He holds a Ph.D from CentER, Tilburg University. Prior visiting positions include the University of California at Berkeley, the University of British Columbia, and DELTA (Paris). Beetsma is a research fellow of the Centre for Economic Policy Research in London, CESifo in Munich, the Tinbergen Institute and the Network for Quantitative and General Economics. He is also an International Research Fellow of the Kiel Institute of World Economics.
Grégory Claeys (Bruegel)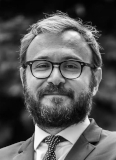 Grégory Claeys, a French and Spanish citizen, joined Bruegel as a research fellow in February 2014, before being appointed senior fellow in April 2020. Grégory's research interests include international macroeconomics and finance, central banking and European governance. From 2006 to 2009 Grégory worked as a macroeconomist in the Economic Research Department of the French bank Crédit Agricole. Prior to joining Bruegel he also conducted research in several capacities, including as a visiting researcher in the Financial Research Department of the Central Bank of Chile in Santiago, and in the Economic Department of the French Embassy in Chicago. Grégory is also an Associate Professor at the Conservatoire National des Arts et Métiers in Paris where he is teaching macroeconomics in the Master of Finance. He previously taught undergraduate macroeconomics at Sciences Po in Paris. He holds a PhD in Economics from the European University Institute (Florence), an MSc in economics from Paris X University and an MSc in management from HEC (Paris).
Gilles Mourre (DG ECFIN, European Commission)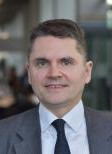 Gilles Mourre is the Head of Unit "Fiscal Policy and Surveillance" in the Directorate General for Economic and Financial Affairs (DG ECFIN) of the European Commission (as of 2015). Beforehand, he was heading the Tax Policy and Revenue Management Unit in ECFIN (starting in 2011). During his 22-year career as a civil servant and economist, he covered various issues, including fiscal policy, taxation, labour market, inflation, economic growth, and population ageing. He worked at the European Central Bank (ECB) in Frankfurt and at the French Treasury. He is a graduate from the French School of Economics and Statistics (ENSAE), Sciences Po-Paris and the Paris School of Economics (PSE) and holds a PhD in Economics and Management from the Free University of Brussels (ULB), to which he is affiliated. His main areas of research are labour market economics and public finance, on which he published a number of working papers and academic articles.
---
Technical disclaimer
The online seminar will take place on Zoom. Registered participants will receive the credentials to join the event at 10:00 AM (CET) on 15 May 2020.
You can access the seminars from personal computers, laptops, tablets and smartphones. To ensure an optimal experience in terms of connection speed and video quality, we suggest to attend the seminar via a device connected to a stable network connection, avoiding if possible shared wi-fi or mobile connections.