Online debate: Europe's Banking System- Fast Forward Six Months
When:
April 15, 2020 @ 1:30 pm – 2:45 pm
Europe/Rome Timezone
2020-04-15T13:30:00+02:00
2020-04-15T14:45:00+02:00
Where:
FBF Online Platform

Contact:
Jan Trevisan
+39 055 4685 802
Oliver Wyman Report: Responding to COVID-19
---
Jointly organised with Oliver Wyman Forum


---
This joint EUI-Oliver Wyman Forum online debate will take stock of the early evidence of the macro-economic impact of the crisis and of the fiscal measures being taken to protect our societies and economies from the COVID-19 virus. It will also discuss the unparalleled challenges that will follow for Europe's banking system. The online debate will ask – in a forward-looking way:
What can we infer from the latest macro-economic scenarii?
How are European economies likely to look like in 6 months from now, also given the latest fiscal measures undertaken?
Which policies are needed to prevent market fragmentation and ring-fencing?
---
Moderator
Elena Carletti (Bocconi University and Florence School of Banking and Finance, European University Institute)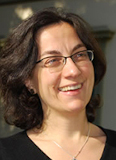 Elena Carletti is Professor of Finance at Bocconi University. She is also at the Florence School of Banking and Finance at the European University Institute, is a member of Board of Directors of Unicredit SpA and a member of the Advisory Scientific Committee of the European Systemic Risk Board (ESRB). Furthermore, she is research professor at the Bundesbank, a member of the Expert Panel on banking supervision for the European Parliament, a member of the Scientific Committee "Paolo Baffi Lecture" at the Bank of Italy, a member of Bruegel Scientific Committee, Research Fellow at CEPR, Fellow of the Finance Theory Group, CESifo, IGIER, and Wharton Financial Institutions Center. She is the author of numerous articles on Financial Intermediation, Financial Crises and Regulation, Competition Policy, Corporate Governance and Sovereign Debt.
---
Speakers
Andrea Federico (Oliver Wyman)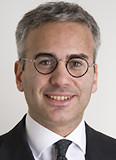 Andrea Federico is a partner at Oliver Wyman – a leading international management consulting firm that combines deep industry knowledge and expertise to create breakthroughs for firms and authorities on their toughest issues. He regularly advises central banks, supervisors and multilateral and development banks across EMEA. His work includes regulatory and financial sector reform, asset quality review and stress testing, crisis handling and simulation, governance arrangements for public authorities and firms. Andrea cooperates regularly with the Florence School of Banking and Finance and he is co-director of the AML and Climate Academies.
Michala Marcussen (Société Générale)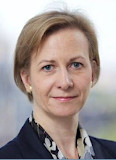 Michala Marcussen assumed the role of Societe Generale's Group Chief Economist in September 2017 and leads a team of over 30 economists and sector engineer's in her role as Head of Economic and Sector Research in the Risk Division. She is a member of Société Générale's Group Management Committee and has been with the Group since 1994. She began her career with Den Danske Bank in 1986 and has worked in Copenhagen, Brussels, London and Paris. With over 30 years of experience in the financial industry, she is a frequent commentator in the economic debate and has done extensive work on European integration, the long-term economic outlook, fair value of interest rates and pension savings. Michala Marcussen holds a Master of Science in Economics from the University of Copenhagen and is a CFA charterholder. Michala Marcussen is also Vice President of the SUERF (European Money and Finance Forum) Council of Management.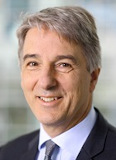 Erik Fossing Nielsen is Group Chief Economist and Global Head of CIB Research at Unicredit. In these roles, Erik is responsible for forming and communicating the independent research views on macroeconomic and policy issues, markets and asset allocation, under the UniCredit banner. Prior to joining UniCredit in September 2011, he worked for fifteen years as an economist at Goldman Sachs in New York and London, where his most recent role was Chief European Economist overseeing the European and CEE economics teams. Before joining Goldman he spent ten years in Washington DC working as an economist for the IMF and World Bank in various capacities, including as country economist for Russia and Turkey, and as a debt expert working on sovereign debt workouts around the world. Erik is one of the most frequently quoted economists in the financial media, and appears regularly as guest host and commentator on Bloomberg TV, CNBC, CNN and other channels.
Jörg Zeuner (Union Investment)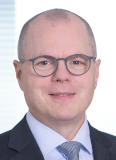 Jörg Zeuner joined Union Investment's portfolio management as Chief Economist in June 2019, leading its new department Research and Investment Strategy. Prior to that, Jörg was Chief Economist at KfW Bankengruppe and head of the Economics Department. From 2008 to 2012, he was Chief Economist of the VP Banking Group in Liechtenstein, leading the bank's Investment Research before heading the entire Investment Services Centre. During this time, Jörg was chairman of the investment committee. Since 2009, he has been lecturer for Macroeconomics and International Finance at universities in Bochum, Frankfurt, Konstanz and St. Gallen. From 1999 to 2008, Jörg worked in various economist positions at the International Monetary Fund (IMF) in Washington. Jörg received his Master's degree in economics from the University of Glasgow and returned to Würzburg, Germany, for his PhD, which he received there in 1999. Alongside his graduate studies, he held various economist positions in Ethiopia, Germany and South Korea.
---
Technical disclaimer
The online seminar will take place on the Adobe Connect platform. You can access the seminars from personal computers, laptops, tablets and smartphones. You are strongly encouraged to read the technical requirements before registering for the online seminar. To ensure an optimal experience in terms of connection speed and video quality, we suggest to attend the seminar via a device connected to a stable network connection, avoiding if possible shared wi-fi or mobile connections.