Online Debate: Credit Ratings and the COVID-19 crisis
When:
June 4, 2020 @ 1:00 pm – 2:15 pm
Europe/Rome Timezone
2020-06-04T13:00:00+02:00
2020-06-04T14:15:00+02:00
Contact:
Jan Trevisan
+39 055 4685 802
---
In crisis times opinions expressed by Credit Rating Agencies (CRAs), and more specifically their downgrades, tend to provoke shockwaves across the financial system. Downgrades may indeed have a severe impact on sovereigns, banks or on market-based finance players, not least because they may trigger automatic responses both by public actors (e.g. exclusion from collateral frameworks) and by private actors (e.g. divestments or fire sales, exclusions from indexes or ETFs). As is well-known, CRAs also tended to act late and to over-correct, thereby adding to pro-cyclicality. It can therefore be feared that the soundness of financial actors during the COVID-19 crisis will partly hinge on CRA opinions too. However, the influence of CRAs' opinions on public actors' credit worthiness assessment may be slowly vanishing, as the recent decision of the European Central Bank to accept junk bonds among eligible collaterals seems to imply. Against this background this online seminar will take stock of the current regulation and supervision of Credit Rating Agencies in the European Union and will assess the impact of recent or future downgrades on issuers and markets. Lastly, it will explore lessons learned from the supervision of CRAs during the past euro crisis for the current COVID-19 crisis.
Reference: Issues note on liquidity in the corporate bond and commercial paper markets, the procyclical impact of downgrades and implications for asset managers and insurers Read it here

Presentation by Richard Portes
---
Watch the debate
---
Moderator
Elena Carletti (Bocconi University and Florence School of Banking and Finance, European University Institute)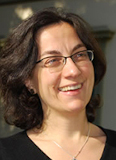 Elena Carletti is Professor of Finance at Bocconi University. She is also at the Florence School of Banking and Finance at the European University Institute, is a member of Board of Directors of Unicredit SpA and a member of the Advisory Scientific Committee of the European Systemic Risk Board (ESRB). Furthermore, she is research professor at the Bundesbank, a member of the Expert Panel on banking supervision for the European Parliament, a member of the Scientific Committee "Paolo Baffi Lecture" at the Bank of Italy, a member of Bruegel Scientific Committee, Research Fellow at CEPR, Fellow of the Finance Theory Group, CESifo, IGIER, and Wharton Financial Institutions Center. She is the author of numerous articles on Financial Intermediation, Financial Crises and Regulation, Competition Policy, Corporate Governance and Sovereign Debt.
---
Speakers
Stephen Hynes (Policy Officer, Rating, Indices and Securitisation Department, ESMA)

Stephen Hynes is a Policy Officer within the Credit Rating Agencies (CRA) Unit at the European Securities and Markets Authority (ESMA). Within the CRA Unit he acts as Rapporteur for ESMA's CRA Network. At ESMA he has also contributed to a number of workstreams on Sustainable Finance and has been a member of the European Commission's Technical Expert Group developing a usability guide for the EU Green Bond Standard. Before joining ESMA, he worked at the Central Bank of Ireland in the Markets Supervision and Markets Policy Divisions.

Gwénaël Pover (Senior Supervision Officer, Rating, Indices and Securitisation Department, ESMA)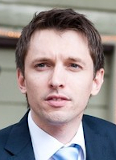 Gwénaël Pover is a Senior Supervision Officer within the Credit Rating Agencies (CRA) Unit at the European Securities and Markets Authority (ESMA). Within the CRA Unit, he coordinates the supervision of the large CRAs registered by ESMA. At ESMA he has also worked on the supervision of trade repositories and the implementation of several pieces of European legislation including the Benchmarks Regulation and the review of the European System of Financial Supervision. Before joining ESMA, he worked at the Dutch Authority for the Financial Markets (AFM) within the Securities Offerings & Takeover Bids Department. He holds a master's degree in International and European Law from Tilburg University and an Executive MBA from IE Business School
---
Discussants
Colin Ellis (Moody's)

Colin Ellis is Moody's Chief Credit Officer in EMEA, and a Managing Director in the Credit Strategy team. He is also the 'Head of UK' for MIS, responsible for the running of Moody's UK operations. In his CCO role, Colin is responsible for identifying and analyzing the broad macro and credit trends, and leading and coordinating Moody's ratings approach, across franchises in the region. He is also a member of Moody's Macroeconomic Board, which sets the global forecasts that underpin Moody's universe of ratings. Colin joined Moody's in February 2012, initially leading the work of the Macroeconomic Board and authoring the quarterly Global Macro Outlook. He subsequently worked in the Financial Institutions Group, developing quantitative forward-looking analyses, including modelling asset trends and stress testing. Previously Colin has worked at the Bank of England, Daiwa Capital Markets and the BVCA. Colin is a Visiting Research Fellow in the economics department at Birmingham University, and has published on topics ranging from investment and pricing to private equity and data uncertainty. He is also a Fellow of the RSA. Colin holds degrees from York University, the London School of Economics and Political Science, and Middlesex University. He is based in London.

Richard Portes (London Business School)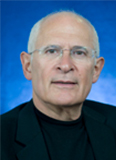 Richard Portes, Professor of Economics at London Business School, is Founder and Honorary President of the Centre for Economic Policy Research (CEPR), inaugural holder of the Tommaso Padoa-Schioppa Chair at the European University Institute, and Co-Chair of the Board of Economic Policy. He is an elected Fellow of the Econometric Society and of the British Academy. He is Vice-Chair of the Advisory Scientific Committee of the European Systemic Risk Board (and Co-Chair of the ESRB's Joint Expert Group on Shadow Banking), of the Steering Committee of the Euro50 Group, and of the Bellagio Group on the International Economy. He is an Academic Director of the AQR Asset Management Institute at LBS. Professor Portes was a Rhodes Scholar and a Fellow of Balliol College, Oxford (of which he is now an Honorary Fellow) and has also taught at Princeton and Birkbeck College (University of London). He has been Distinguished Global Visiting Professor at the Haas Business School, University of California, Berkeley, and Joel Stern Visiting Professor of International Finance at Columbia Business School. He holds three honorary doctorates.
---
Technical disclaimer
The online seminar will take place on Zoom. Registered participants will receive the credentials to join the event at 10:00 AM (CET) on 4 June 2020. You can access the seminars from personal computers, laptops, tablets and smartphones. To ensure an optimal experience in terms of connection speed and video quality, we suggest to attend the seminar via a device connected to a stable network connection, avoiding if possible shared wi-fi or mobile connections.