Online debate: COVID19 – Which Road to Economic Recovery?
When:
May 7, 2020 @ 1:00 pm – 2:00 pm
Europe/Rome Timezone
2020-05-07T13:00:00+02:00
2020-05-07T14:00:00+02:00
Contact:
Jan Trevisan
+39 055 4685 802
Participation free, registration mandatory
Register here
---
Jointly organised with CEPR – Center for Economic and Policy Research



This joint CEPR-FBF online debate will discuss how to best foster the recovery of Europe's economies, heavily affected by the coronavirus outbreak. It is well understood that new risk-sharing instruments will need to be designed fast – both at the European and at the national level – if the spectre of a sustained recession is to be dispelled. Those instruments will however require careful engineering in order to ensure that the incentives and conditions that underpin their design are credible.
The online debate will discuss selected emergency assistance mechanisms which have been recently proposed both in academia and in policy circles to provide effective, swift and sustainable support to the actors of the real economy. A special emphasis will be put on equity-based solutions.
---
Moderator
Elena Carletti (Bocconi University and Florence School of Banking and Finance, European University Institute)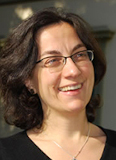 Elena Carletti is Professor of Finance at Bocconi University. She is also at the Florence School of Banking and Finance at the European University Institute, is a member of Board of Directors of Unicredit SpA and a member of the Advisory Scientific Committee of the European Systemic Risk Board (ESRB). Furthermore, she is research professor at the Bundesbank, a member of the Expert Panel on banking supervision for the European Parliament, a member of the Scientific Committee "Paolo Baffi Lecture" at the Bank of Italy, a member of Bruegel Scientific Committee, Research Fellow at CEPR, Fellow of the Finance Theory Group, CESifo, IGIER, and Wharton Financial Institutions Center. She is the author of numerous articles on Financial Intermediation, Financial Crises and Regulation, Competition Policy, Corporate Governance and Sovereign Debt.
---
Speakers
Arnoud Boot (University of Amsterdam)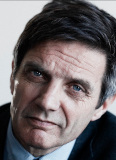 Arnoud Boot is professor of Corporate Finance and Financial Markets at the University of Amsterdam and fellow of the Royal Netherlands Academy of Arts and Sciences (KNAW). He is chairman of the European Finance Association (EFA) and research fellow at the Center for Economic Policy Research (CEPR) in London. Professor Boot is also a member of the Financial Economists Roundtable and serves as council member of the Dutch Scientific Council for Government Policy (WRR). Previously he served on the Inaugural Advisory Committee of the European Systemic Risk Board (ESRB), was on the faculty of the Kellogg Graduate School of Management at Northwestern University in Chicago, and was a partner in the Finance and Strategy Practice at McKinsey & Co. He also was chairman of the Bank Council of the Dutch Central Bank (DNB) and crown member of the Social Economic Council (SER). In addition to his academic activities, professor Boot advises extensively on ownership structure issues, particularly related to the public/private domain.
Beatrice Weder di Mauro (CEPR)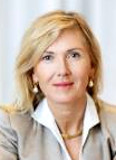 Beatrice Weder di Mauro is Professor of International Economics at the Graduate Institute of Geneva and Distinguished Fellow at the INSEAD Emerging Markets Institute, Singapore. Since July 2018, she is serving as President of the Centre for Economic Policy Research (CEPR). From 2001 to 2018 , she held the Chair of International Macroeconomics at the University of Mainz, Germany, and from 2004 to 2012 she served on the German Council of Economic Experts. She was Assistant Professor at the University of Basel and Economist at the International Monetary Fund. She held visiting positions at Harvard University, the National Bureau of Economic Research and the United Nations University in Tokyo. She has served as consultant to governments, international organizations and central banks (European Commission, International Monetary Fund, World Bank, European Central Bank, Deutsche Bundesbank, OECD, among others). She is an independent director on the board of Bombardier, UBS and Bosch. She is a senior fellow at the Asian Bureau of Finance and Economics Research (ABFER), the International Advisory Board of Bocconi and a member of the Bellagio Group.
+ Additional speaker TBA
---
Technical disclaimer
The online seminar will take place on the Adobe Connect platform. You can access the seminars from personal computers, laptops, tablets and smartphones. You are strongly encouraged to read the technical requirements before registering for the online seminar. To ensure an optimal experience in terms of connection speed and video quality, we suggest to attend the seminar via a device connected to a stable network connection, avoiding if possible shared wi-fi or mobile connections.