Online debate: Consolidation in the EU Banking Sector
When:
July 21, 2020 @ 1:00 pm – 2:00 pm
Europe/Rome Timezone
2020-07-21T13:00:00+02:00
2020-07-21T14:00:00+02:00
Contact:
Jan Trevisan
+39 055 4685 802
Presentation by Edouard Fernandez-Bollo
---
The consolidation of the banking sector(s) in the European Union is an ongoing development. Consolidation may entail different benefits, in boosting banks' profitability through economies of scale and cost-efficiency, and in addressing overcapacity. At the macro level it may foster private risk-sharing (such as in the Banking Union). However, consolidation might also be in tension with preserving the stability of the financial system (e.g. resolvability) or with ensuring a level playing field among market players. Lastly, at the bank level, consolidation might also undermine sound risk management.
Against this background, the European Central Bank's supervisory arm has recently elaborated on three key prudential aspects to consolidation transactions in a draft guide: the setting of capital requirements and guidance, the treatment of badwill, and the use of internal models by the newly consolidated entities.
This online debate, the last FBF online debate of our COVID-19 online debate series before the summer break, will discuss opportunities and risks in the consolidation (incl. cross-border) of the European banking sector. It will review the merit of defining supervisory expectations on consolidation, will ask if and how consolidation could contribute to address immediate challenges of the sector such as low profitability and non-performing loans and will debate the need for transparency in encouraging sustainable consolidation projects.
---
Chair and Moderator
Elena Carletti (Bocconi University and Florence School of Banking and Finance, European University Institute)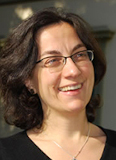 Elena Carletti is Professor of Finance at Bocconi University. She is also at the Florence School of Banking and Finance at the European University Institute, is a member of Board of Directors of Unicredit SpA and a member of the Advisory Scientific Committee of the European Systemic Risk Board (ESRB). Furthermore, she is research professor at the Bundesbank, a member of the Expert Panel on banking supervision for the European Parliament, a member of the Scientific Committee "Paolo Baffi Lecture" at the Bank of Italy, a member of Bruegel Scientific Committee, Research Fellow at CEPR, Fellow of the Finance Theory Group, CESifo, IGIER, and Wharton Financial Institutions Center. She is the author of numerous articles on Financial Intermediation, Financial Crises and Regulation, Competition Policy, Corporate Governance and Sovereign Debt.
---
Speaker
Edouard Fernandez-Bollo, Member of the Supervisory Board of the European Central Bank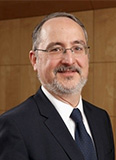 After post-graduate studies at the Ecole Normale Supérieure de Saint-Cloud, Section Humanities and Social sciences, and an experience in different branches of French civil service, Edouard Fernandez-Bollo joined the Banque de France in 1988. He has occupied different posts related to Banking Regulation and Licensing, European harmonization and Banking Resolution issues. As of 2000 he was in charge of the legal secretariat of the Commission bancaire, the French supervisory authority and of its anti-money laundering policy unit. In 2004 he became its General Counsel and in 2008 deputy General Secretary. He has been chairing the Basel Committee Expert group on AML-CFT (anti-money laundering and combatting the financing of terrorism) issues since 2007. From 2010 to 2013 he was deputy General Secretary of the new Autorité de contrôle prudentiel, the integrated French prudential supervisor and from January 2014 to August 2019, he was Secretary General of the Autorité de contrôle prudentiel et de resolution, Member of the European Banking Authority and of the Basel Committee on Banking Supervision. Edouard Fernandez-Bollo is currently serving a five-year mandate as Member of the Supervisory Board of the European Central Bank.
Diego De Giorgi, Independent Director, Unicredit; former Global Head of Global Investment Banking, Bank of America Merril Lynch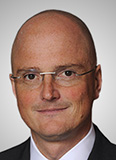 Andreas Dombret, Columbia University, former Member of the Board of Deutsche Bundesbank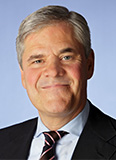 ---
Technical disclaimer
The online seminar will take place on Zoom. Registered participants will receive the credentials to join the event at 10:00 AM (CET) on 21 July 2020. You can access the seminars from personal computers, laptops, tablets and smartphones. To ensure an optimal experience in terms of connection speed and video quality, we suggest to attend the seminar via a device connected to a stable network connection, avoiding if possible shared wi-fi or mobile connections.