Online debate: Big Tech and Fintech credit
When:
January 28, 2021 @ 1:00 pm – 2:00 pm
Europe/Rome Timezone
2021-01-28T13:00:00+01:00
2021-01-28T14:00:00+01:00
Contact:
FBF Secretariat
[+39] 055 4685739
---
Watch the recording of the event
---
Donwload Online Debate Highlights
Presentation by Loriana Pelizzon
Most recent reports show growing volumes of alternative credit: fintech credit provided by non-bank digital platforms, and big tech credit provided by large technology companies, independently or in partnership with traditional financial institutions. According to a report by the Bank for International Settlements (BIS), the 'total alternative credit' reached USD 795 billion globally in 2019.The expansion of alternative credit has been further accelerated by the Covid-19 pandemic, with more people using financial services and shopping online. As the drastic growth of fintech and big tech credit continues in Asia, Africa and Latin America, should European policy-makers facilitate this innovation-driven change?
The growth of alternative credit is primarily demand-driven, including lower costs compared to traditional banking, ease of use, speed and convenience of fintech and big tech credit. Supply-side factors, in turn, are linked with the stringency of banking regulation, which can create barriers for fintech and big tech credit, but also ease of doing business, and the degree of development of bond and equity markets. Despite the promise of consumer benefits, rapid growth of credit bears the risk of over-indebtedness for individual borrowers and may present risks for financial stability.
The debate will focus on the risks and benefits of fintech and big tech credit from the European perspective.
The following questions will be addressed:
Is alternative credit an opportunity or a concern for the European financial sector?
– Consumer perspective (e.g. choice, consumer protection, privacy)
– Business perspective (e.g. competition, financial stability)
Does the regulatory framework that regulates alternative credit:
– set barriers for the growth of alternative credit (innovation in finance more broadly)?
– overlook any risks (to consumer protection, financial stability, competitive process)?
---
Chair and Moderator
Thorsten Beck (Cass Business School and Florence School of Banking and Finance, European University Institute)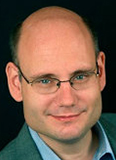 Thorsten Beck is currently professor of banking and finance at The Business School (formerly Cass) in London. He is also a research fellow of the Centre for Economic Policy Research (CEPR) and the CESifo. He was professor of economics from 2008 to 2014 at Tilburg University and the founding chair of the European Banking Center there from 2008 to 2013. Previously he worked many years in the research department of the World Bank and has also worked as consultant for – among others – the European Central Bank, the Bank of England, the BIS, the IMF, the European Commission, and the German Development Corporation. He is also a member of the Advisory Scientific Council of the European Systemic Risk Board (ESRB) and is co-editor of the Journal of Banking and Finance. His research, academic publications and operational work have focused on two major questions: What is the relationship between finance and economic development? What policies are needed to build a sound and effective financial system? Recently, he has concentrated on access to financial services, including SME finance, as well as on the design of regulatory and bank resolution frameworks. In addition to numerous academic publications in leading economics and finance journals, he has co-authored several policy reports on access to finance, financial systems in Africa and cross-border banking. His country experience, both in operational and research work, includes Albania, Bangladesh, Bolivia, Brazil, China, Colombia, Egypt, Malaysia, Mexico, Peru, Russia and several countries in Sub-Saharan Africa. In addition to presentation at numerous academic conferences, including several keynote addresses, he is invited regularly to policy panels across Europe. He holds a PhD from the University of Virginia and an MA from the University of Tübingen in Germany.
---
Speakers
Jon Frost (Bank for International Settlements)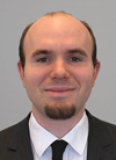 Jon Frost conducts policy-oriented research on fintech and digital innovation. He has written on fintech credit, big tech in finance, and technology and inequality. Previously, Jon worked at the Financial Stability Board, Netherlands Bank, VU University in Amsterdam, and in the private sector in Germany. Jon holds a PhD in economics from the University of Groningen. He is a research affiliate of the Cambridge Centre for Alternative Finance at the University of Cambridge. Philippe Paech (London School of Economics)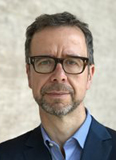 Philippe Paech is an Associate Professor of Financial Law and Regulation at LSE. He joined LSE in 2010 and is now the Director of LSE's Law and Financial Markets Project. Since 2007, he has been a Fellow at the Institute for Law and Finance at the University of Frankfurt, becoming a Visiting Professor in 2015. Before joining the LSE, he spent many years at the heart of international legal and regulatory reform of the financial sector, working from 2007-2010 for the European Commission DG FISMA, and from 2002-2006 for UNIDROIT in Rome. Philipp holds a doctorate from the University of Bonn and obtained the Diploma of EU Studies from the University of Toulouse. He is a qualified lawyer admitted to the Bar of Frankfurt and a CEDR-accredited mediator in the UK. He has been awarded LSE's Excellence in Education Award 2017-18. His research spans the whole spectrum of financial law and regulation, including technology-enabled innovation. Philipp is the Chairman of the EU Commission's Expert Group on Regulatory Obstacles to Financial Innovation (ROFI-Group) and the lead author of '30 Recommendations on Regulation, Innovation and Finance', published by the EU Commission in December 2019. Loriana Pelizzon (SAFE/Goethe University)
Loriana Pelizzon is the Program Director of the Research Centre SAFE Systemic Risk Lab and SAFE Full Professor at Goethe University Frankfurt, Chair of Law and Finance. She is also part-time Full Professor of Economics at the Ca' Foscari University of Venice and Research Affiliate at MIT Sloan. She was recently Visiting Associate Professor at MIT Sloan and NYU Stern. Her research interests are on risk measurement and management, asset allocation and household portfolios, hedge funds, financial institutions, systemic risk and financial crisis. Loriana is a member of the ESRB Advisory Board, a member of an expert panel on banking supervision for the European Parliament and an external expert for the EU commission on digital currency and blockchain technology. Furthermore, she has been involved in NBER and FDIC projects as well as in EU, Europlace, Eurofidai and Inquire Europe projects. Her publications include: "Sovereign Credit Risk, Liquidity and ECB Intervention: Deux ex Machina?, (Journal of Financial Economics) with M. Subrahmanyam, J. Uno and D. Tomio, "Mutual Excitation in Eurozone Sovereign CDS" (Journal of Econometrics) with Y. Ait-Sahalia and R. Laeven and "Econometric Measures of Systemic Risk in Finance and Insurance sectors" (Journal of Financial Economics), with M. Billio, M. Getmansky and A. Lo.
---