Online debate – A Fiscal Response to COVID-19: What are the Options?
When:
April 10, 2020 @ 1:00 pm – 2:15 pm
Europe/Rome Timezone
2020-04-10T13:00:00+02:00
2020-04-10T14:15:00+02:00
Where:
FBF Online platform

Contact:
Jan Trevisan
+39 055 4685 802
Presentation by Jean Pisani-Ferry
---
EU Member States are putting place a series of extraordinary and unprecedented fiscal measures to support their economies and to combat the ravaging effects of COVID-19.
Will those fiscal measures be sufficient and effective?
What coordination instruments are available at the European level?
Which new EU financial assistance instruments can be considered? What would be their design, size and deployment time?
This online debate, part of the FBF Online Series on the Coronavirus crisis, will critically engage with those key questions, and will close off with a Q&A session with seminar participants.
The event will be chaired and moderated by Elena Carletti (Bocconi University and Florence School of Banking and Finance, European University Institute).
---
Moderator
Elena Carletti (Bocconi University and Florence School of Banking and Finance, European University Institute)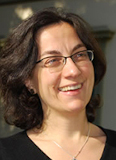 Elena Carletti is Professor of Finance at Bocconi University and Scientific Director of the Florence School of Banking and Finance at the European University Institute. She is also a member of Board of Directors of Unicredit SpA and a member of the Advisory Scientific Committee of the European Systemic Risk Board (ESRB). Furthermore, she is research professor at the Bundesbank, a member of the Expert Panel on banking supervision for the European Parliament, a member of the Scientific Committee "Paolo Baffi Lecture" at the Bank of Italy, a member of Bruegel Scientific Committee, Research Fellow at CEPR, Fellow of the Finance Theory Group, CESifo, IGIER, and Wharton Financial Institutions Center. She is the author of numerous articles on Financial Intermediation, Financial Crises and Regulation, Competition Policy, Corporate Governance and Sovereign Debt.
---
Speakers
Vítor Constâncio (Lisbon School of Economics and Management)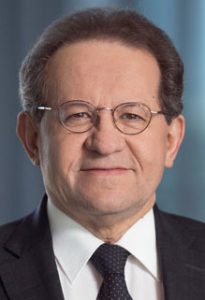 Vítor Constâncio was Vice-President of the European Central Bank from 1 June 2010 to May 2018. In the Portuguese Government, he was Secretary of State for the Budget and Planning in 1974 -76 and Finance Minister in 1977-78. At the central bank of Portugal, he was Director of the Economics Department, Deputy Governor and then from 2000 to 2010, Governor of the Banco de Portugal and consequently, member of the European Central Bank Governing Council. He was Assistant Professor at the Lisbon School of Economics and Management (ISEG), University of Lisbon, from 1968 to 1973 and later, coordinator Professor of the Master´s degree on Monetary Policy from 1989 to June 2010. He is now President of the School Board at ISEG and Professor at the Master's Degree in Banking and Financial Regulation at the School of Economics, University of Navarra, Madrid, and member of the respective Advisory Board.
Clemens Fuest (ifo Institute, University of Munich)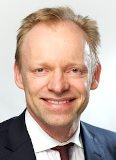 Clemens Fuest is President of the ifo Institute, Professor for Economics and Public Finance at the Ludwig Maximilian University of Munich, Director of the Center for Economic Studies (CES) and Executive Director of CESifo GmbH. He has been a member of the Academic Advisory Board of the German Federal Ministry of Finance since 2003. He is a member of the European Academy of Sciences and Arts and of the German National Academy of Science and Engineering and a Board Member of the International Institute for Public Finance. Before being appointed ifo President, he was President of the Centre for European Economic Research and Professor of Eco-nomics at the University of Mannheim, and earlier taught at the University of Oxford, Bocconi University, and the University of Cologne. His research areas are economic and fiscal policy, taxation and European integration.
Jean Pisani-Ferry (European University Institute and SciencesPo)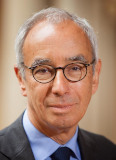 Jean Pisani-Ferry holds the Tommaso Padoa Schioppa chair of the European University Institute and is a Senior Fellow at Bruegel, Brussels. He teaches economics at Sciences Po Paris. In the first half of 2017, he contributed to Emmanuel Macron's presidential bid as the Director of Programme and Ideas of his campaign. Previously, he served as Commissioner-General of France Stratégie, was the Founding Director of Bruegel, Executive President of the French PM's Council of Economic Analysis, Senior Economic Adviser to the French Minister of Finance, Director of CEPII and Economic Adviser with the European Commission. He taught at University Paris-Dauphine, École Polytechnique, École Centrale and the Free University of Brussels. His publications include numerous books and articles on economic policy and European policy issues. He has also been an active contributor to public debates with regular columns in the international media.
Guido Tabellini (Bocconi University)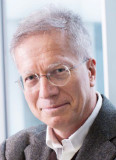 Guido Tabellini is the Intesa Sanpaolo Chair in Political Economics at Università Bocconi. He was Rector of Università Bocconi from 2008 to 2012. He has a PhD in Economics from UCLA. Before returning to Europe, he taught at Stanford University and UCLA. He is a foreign honorary member of the American Academy of Arts and Sciences, a fellow of the Econometric Society, a foreign honorary fellow of the American Economic Association, and a recipient of the Yrjo Jahnsson award from the European Economic Association, of which he was President. He is Second Vice-President of the Econometric Society. He belongs to several international research networks and he is a research fellow of CEPR in London, a distinguished fellow of CES in Munich, and a research fellow of the Canadian Institute for Advanced Research. He has done research in political economics and public choice, macroeconomics, and international economics.
---
Technical disclaimer
The online seminar will take place on the Adobe Connect platform. You can access the seminars from personal computers, laptops, tablets and smartphones. You are strongly encouraged to read the technical requirements before registering for the online seminar. To ensure an optimal experience in terms of connection speed and video quality, we suggest to attend the seminar via a device connected to a stable network connection, avoiding if possible shared wi-fi or mobile connections.