Low-interest Rates for long: the Impact on Bank Profitability and Risk Appetite
When:
March 18, 2021 @ 1:00 pm – 2:15 pm
Europe/Rome Timezone
2021-03-18T13:00:00+01:00
2021-03-18T14:15:00+01:00
Contact:
FBF Secretariat
[+39] 055 4685739
---
---
The low interest rates environment is commonly accepted to be with us for long. Secular trends beyond monetary policy – in growth, productivity, demographics, technological disruptions among others – are driving the level of rates. Those broader parameters must be internalised in banking operations. Low interest rates trigger adjustments in bank business models to new risks. With admittedly decreasing net interest margins, bank boards have to re-examine the profitability of various segments in their bank business model, including a better understanding of the cost structure and risks associated with the low rates' environment. Different aspects include: interest-generating activities (and potential negative rates), fee-related and trading activities, and the funding structure (market-based vs retail funding).
This online debate will ask:
What are the effects of low interest rates on bank profitability and risk appetite?
What are the main drivers of the current low-for-long interest rates that bank board members should pay attention to?
How should bank boards adapt the bank's strategy and business model to a low interest rates' environment?
Are there key measures in the short to medium-term to better cope with the low interest rates' environment and mitigate the depletion of net-interest margins?
What is the role of independent board members in accompanying the development of such strategy within their bank's board?
---
Chair
Thorsten Beck (The Business School (formerly Cass) and Florence School of Banking and Finance, European University Institute)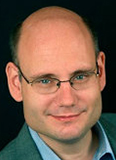 Thorsten Beck is currently professor of banking and finance at The Business School (formerly Cass) in London. He is also a research fellow of the Centre for Economic Policy Research (CEPR) and the CESifo. He was professor of economics from 2008 to 2014 at Tilburg University and the founding chair of the European Banking Center there from 2008 to 2013. Previously he worked many years in the research department of the World Bank and has also worked as consultant for – among others – the European Central Bank, the Bank of England, the BIS, the IMF, the European Commission, and the German Development Corporation. He is also a member of the Advisory Scientific Council of the European Systemic Risk Board (ESRB) and is co-editor of the Journal of Banking and Finance. His research, academic publications and operational work have focused on two major questions: What is the relationship between finance and economic development? What policies are needed to build a sound and effective financial system? Recently, he has concentrated on access to financial services, including SME finance, as well as on the design of regulatory and bank resolution frameworks. In addition to numerous academic publications in leading economics and finance journals, he has co-authored several policy reports on access to finance, financial systems in Africa and cross-border banking. His country experience, both in operational and research work, includes Albania, Bangladesh, Bolivia, Brazil, China, Colombia, Egypt, Malaysia, Mexico, Peru, Russia and several countries in Sub-Saharan Africa. In addition to presentation at numerous academic conferences, including several keynote addresses, he is invited regularly to policy panels across Europe. He holds a PhD from the University of Virginia and an MA from the University of Tübingen in Germany.
---
Speakers
Vítor Constâncio (Lisbon School of Economics and Management, Former Vice President European Central Bank)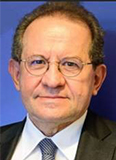 Vítor Constâncio was Vice-President of the European Central Bank from 1 June 2010 to May 2018. In the Portuguese Government, he was Secretary of State for the Budget and Planning in 1974-76 and Finance Minister in 1977-78. At the central bank of Portugal, he was Director of the Economics Department, Deputy Governor and then from 2000 to 2010, Governor of the Banco de Portugal and consequently, member of the European Central Bank Governing Council. He was Assistant Professor at the Lisbon School of Economics and Management (ISEG), University of Lisbon, from 1968 to 1973 and later, coordinator Professor of the Master´s degree on Monetary Policy from 1989 to June 2010. He is now President of the School Board at ISEG and Professor at the Master's Degree in Banking and Financial Regulation at the School of Economics, University of Navarra, Madrid.



---
Julie Galbo (Board Member, DNB Bank ASA)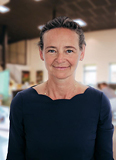 Julie currently serves on the board of DNB Bank ASA and is an observer in the risk and audit committees. She also serves as chairman of the board of Trifork AG and Fundamental Fondsmæglerselskab A/S.Formerly, Julie was part of Group Executive Management in Nordea Bank Abp, where she held the positions as Group Chief Risk Officer and Head of Business Risk. Prior to joining executive management, Julie led the mergers of the 4 Nordic Nordea banks and the subsequent redomiciliation to Finland (the Eurozone). During the financial crisis, Julie held the position of Deputy Director General of the Danish Financial Supervisory Authority, contributing to bank resolution and supervision of banks, markets and conduct as well as being Chief Legal Counsel. She was also head of state capital injections during the crisis.



---
Thomas Vlassopoulos (Head of Monetary Analysis Division, European Central Bank)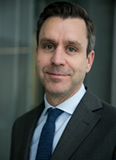 Thomas Vlassopoulos is Head of the Monetary Analysis Division in the Directorate General Monetary Policy of the ECB. In this role, together with his team, he is responsible for analysing monetary policy transmission through financial intermediaries and contributes to the design and assessment of monetary policy measures. Thomas joined the ECB in 2007 and has served in policy and analysis-oriented roles spanning both monetary and macroprudential policy. He started his career at Eurobank, a universal bank in Greece, followed by three years with the Economic Research Department at the Bank of Greece. He holds an M.Sc. in Economics from the London School of Economics.



---
This fifth online seminar takes place in the framework of the Challenges for Bank Board Members series, which aims at building a community of professionals from the banking and finance industry interested in deepening their knowledge about bank boards' functioning and learning how to challenge bank management effectively. Seminar speakers include an international faculty of regulators, supervisors, and academics together with bank and finance professionals. The Challenges for Bank Board Members series is part of the new FBF Bank Board Academy for Non-Executive Directors.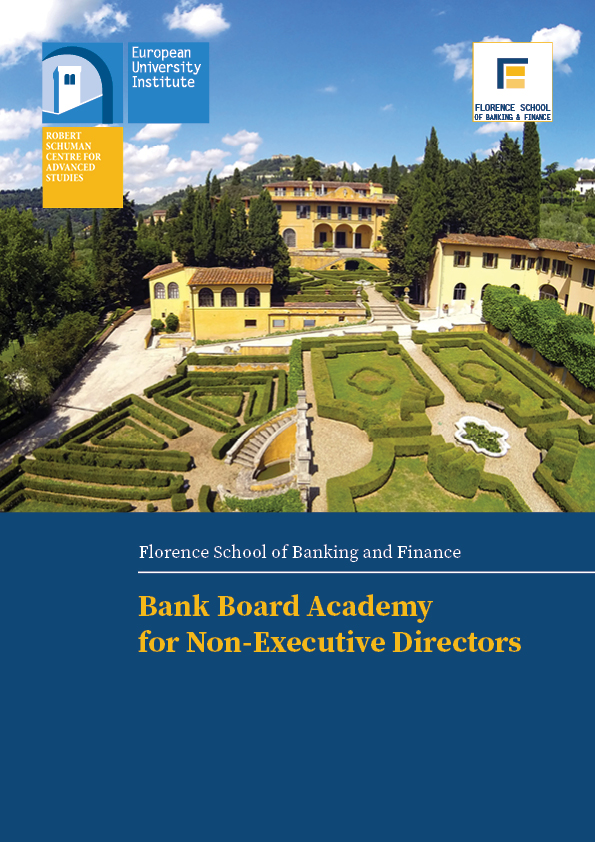 FBF Bank Board Academy Brochure
Download the brochure to know
the details and fees of
FBF Bank Board Academy
for Non-Executive Directors!