Online debate: Green(ish) Bonds?
When:
February 25, 2021 @ 1:00 pm – 2:00 pm
Europe/Rome Timezone
2021-02-25T13:00:00+01:00
2021-02-25T14:00:00+01:00
Contact:
FBF Secretariat
[+39] 055 4685739
---
Watch the recording of the event
Presentation by Gianfranco Gianfrate
Presentation by Justine Leigh-Bell
---
Institutional investors are increasingly attracted by a host of new financial instruments such as green bonds, social bonds, sustainability bonds or indeed sustainability-linked bonds. This forms part of a broader endeavour to rely on private sources to fund sustainable investments. Among these instruments, green bonds – the "stars of climate finance" according to the Financial Times – have shown high market uptake. Green bond issuances are regularly, if not systematically these days, oversubscribed. Set against the background of an ongoing policy and academic discussion on the need for more transparent green bond markets, this online debate will discuss the merits and limits of green bond financing.
Specifically, this digital event will discuss the following questions:
How green are green bonds really?
How could trust in the green bond market place be increased and sustained?
Are non-binding green bond standards showing their limits?
Is a new and binding green bond standard needed to eliminate any risk of green-washing?
Are green bonds fairly valued by market players or is there a green bubble at play?
---
Chair and Moderator
Thorsten Beck (The Business School (formerly Cass) and Florence School of Banking and Finance, European University Institute)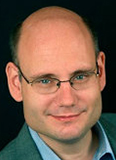 Thorsten Beck is currently professor of banking and finance at The Business School (formerly Cass) in London. He is also a research fellow of the Centre for Economic Policy Research (CEPR) and the CESifo. He was professor of economics from 2008 to 2014 at Tilburg University and the founding chair of the European Banking Center there from 2008 to 2013. Previously he worked many years in the research department of the World Bank and has also worked as consultant for – among others – the European Central Bank, the Bank of England, the BIS, the IMF, the European Commission, and the German Development Corporation. He is also a member of the Advisory Scientific Council of the European Systemic Risk Board (ESRB) and is co-editor of the Journal of Banking and Finance. His research, academic publications and operational work have focused on two major questions: What is the relationship between finance and economic development? What policies are needed to build a sound and effective financial system? Recently, he has concentrated on access to financial services, including SME finance, as well as on the design of regulatory and bank resolution frameworks. In addition to numerous academic publications in leading economics and finance journals, he has co-authored several policy reports on access to finance, financial systems in Africa and cross-border banking. His country experience, both in operational and research work, includes Albania, Bangladesh, Bolivia, Brazil, China, Colombia, Egypt, Malaysia, Mexico, Peru, Russia and several countries in Sub-Saharan Africa. In addition to presentation at numerous academic conferences, including several keynote addresses, he is invited regularly to policy panels across Europe. He holds a PhD from the University of Virginia and an MA from the University of Tübingen in Germany.
---
Speaker
Gianfranco Gianfrate (EDHEC Business School)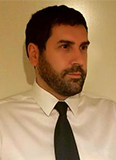 Gianfranco Gianfrate is Associate Professor of Finance at EDHEC Business School. He writes and researches on topics related to innovation financing, corporate valuation, and climate change finance. Prior to joining EDHEC Business School, he held teaching and research positions at Erasmus University (Netherlands), Harvard University (USA), and Bocconi University (Italy). Gianfranco also has extensive experience in the financial industry, having worked, among others, for Deloitte Corporate Finance (Italy), Hermes Investment Management (UK), and iStarter (UK). Gianfranco holds a BA and a PhD in Business Administration from Bocconi University and a Master in Public Administration from Harvard University.
---
Commentator
Justine Leigh-Bell (Climate Bonds Initiative)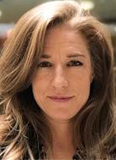 Justine has spent much of her career helping business leaders and governments find solutions to the global challenges of climate change and sustainable development. She has provided advisory services for a number of global financial institutions and governments across Europe, Africa, India, South East Asia and Latin America. Her areas of focus includes sustainable development in emerging economies, climate change mitigation/adaptation strategies, climate finance, economic valuation and market based instruments for managing natural resource assets. She is currently the Deputy CEO & Director of Market Development at the Climate Bonds Initiative (CBI). Her primary focus is in the emerging markets where she works closely with both public and private sector actors in developing national policy guidelines and investment roadmaps that will enable access to green bond financing. Currently, she provides oversight and leadership to CBI's regional and country teams in China, India, ASEAN and Africa where market development programs are underway.
---