Online Seminar: Fit and Proper Assessment: Better Boards for Better Banks?
When:
February 19, 2021 @ 1:00 pm – 2:00 pm
Europe/Rome Timezone
2021-02-19T13:00:00+01:00
2021-02-19T14:00:00+01:00
Contact:
FBF Secretariat
[+39] 055 4685739
---
Watch the recording of the event
---
A conversation with Edouard Fernandez-Bollo, ECB Representative in the Supervisory Board.
One key aspect in bank governance concerns the composition and functioning of the Board of Directors. It is the bank's primary responsibility to ensure that members of the management bodies are suitable when appointed and throughout their tenure. The suitability of members of the management bodies of the banks is assessed by supervisors through so-called "Fit and Proper" (FAP) assessment. Members of the board have not only to be suitable individually but also collectively, and cover specific knowledge, skills, and a broad range of experience to perform their responsibilities and duties. For that purpose, credit institutions have to put in place policies promoting diversity on the management body. Supervisors check diverse criteria: experience, reputation, conflicts of interest and independence of mind, time commitment, and collective suitability. Supervisory authorities lead a case-by-case and proportionate approach that takes into account national, distinctive features of banks and of each role within management bodies and the aim to ensure a level playing field, notwithstanding the difficulties stemming from the different implementation into national law of EU standards.
In this context, this online debate will ask:
With now a few years of experience, how effective is the FAP framework to ensure sound governance, adequate risk-taking, and accountability of the management body towards the Board? Where are we as regards the promotion of diversity? Has the implementation of FAP requirements improved across the SSM countries?
What is the role of non-executive directors in the banking governance and how do you see they can contribute and influence a sound risk taking and the banks overall corporate culture?
Going forward,

Is there a need to scale FAP up in order to improve further the selection of board members? If so, what work could be developed with and by the banks in this respect and should be the main criteria (e.g., reputation, diversity) that should be taken into account by banks and supervisors?
Is there a need for better harmonisation across the SSM? If yes, on which specific areas?
The SSM seeks to engage in a conversation with non-executive directors to better gauge their experience and main challenges.
---
Chair
Elena Carletti (Bocconi University)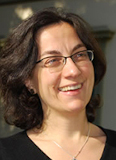 Elena Carletti is Professor of Finance at Bocconi University. She is also founding director of the Florence School of Banking and Finance Florence School of Banking and Finance at the European University Institute, is a member of Board of Directors of Unicredit SpA and a member of the Advisory Scientific Committee of the European Systemic Risk Board (ESRB). Furthermore, she is research professor at the Bundesbank, a member of the Expert Panel on banking supervision for the European Parliament, a member of the Scientific Committee "Paolo Baffi Lecture" at the Bank of Italy, a member of Bruegel Scientific Committee, Research Fellow at CEPR, Fellow of the Finance Theory Group, CESifo, IGIER, and Wharton Financial Institutions Center. She is the author of numerous articles on Financial Intermediation, Financial Crises and Regulation, Competition Policy, Corporate Governance and Sovereign Debt.
---
Speaker
Edouard Fernandez-Bollo (Member of the Supervisory Board of the European Central Bank)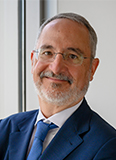 Following post-graduate studies at the École normale supérieure de Saint-Cloud in the humanities and social sciences section, and after acquiring experience in several branches of the French civil service, Edouard Fernandez-Bollo joined the Banque de France in 1988. There, he held various positions related to banking regulation and licensing, European harmonisation and banking resolution issues. Mr Fernandez-Bollo became General Counsel of the Commission Bancaire, the French supervisory authority, in 2004 and Deputy Secretary General in 2008. He was Chair of the Basel Committee's expert group on anti-money laundering and combating the financing of terrorism from 2007 to 2020. From 2010 to 2013 he was Deputy Secretary General of the new Autorité de contrôle prudentiel et de résolution (ACPR), the integrated French prudential supervisor, and from 2014 to August 2019 he was Secretary General of the ACPR, member of the Management Board of the European Banking Authority and member of the Basel Committee on Banking Supervision. Edouard Fernandez-Bollo began his five-year term as Member of the Supervisory Board of the European Central Bank in September 2019.
---
Discussants
Laragh Cassar (Non-Executive Director, APS Bank Malta)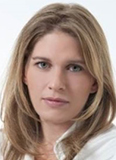 Dr. Cassar was appointed to the Board in April 2016. Throughout her career, Dr. Cassar has gained vast experience in many areas of practice including banking, investment services, asset management, capital markets and corporate law restructuring. Having joined Camilleri Preziosi as an associate in 2003, she was subsequently a partner of this firm between 2009 and 2015. She then founded the firm 'Camilleri Cassar Advocates'. Dr. Cassar obtained a degree in law from the University of Malta in 2002 and a Master of Law in Banking and Finance from the University of London in 2003. She also holds the role of non-executive director on the board of Hili Properties p.l.c. and the role of non-executive director and company secretary on the Board of Medserv p.l.c..
---
Hans-Helmut Kotz (Non-Executive Member of the Board of Caixa Geral de Depósitos, Lisbon and Resident Fellow at Center for European Studies, Harvard)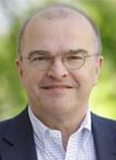 Prof. Hans-Helmut Kotz is a Senior Fellow of the Center for Financial Studies and of the SAFE Policy Center, Goethe University, Frankfurt. He is also a Resident Fellow at Harvard's Center for European Studies (since fall 2010) as well as a Visiting Professor in the Economics Department. (In fall 2015, he received the Derek Bok Center's Excellence in Teaching Award.) He is also on Freiburg University's Economics Faculty, where he was given the University Teaching Award in 2010. Moreover, he is a Senior Advisor to McKinsey & Co. (since 2011) and Academic Advisor to the McKinsey Global Institute (since 2016) and a Non-Executive Member of the Board of Caixa Geral de Depósitos, Lisbon (since 2017). Between 2013 and 2018, he was on the Supervisory Board of Eurex Clearing AG, Frankfurt/Zurich. Prior to joining CFS, Prof Kotz was a Member of the Executive Board of Deutsche Bundesbank (between 2002 and 2010), finally in charge of Financial Stability, Markets and Statistics. He was also a member of a number of committees of the Bank for International Settlements, the Financial Stability Board as well as the OECD, where he was chair of the Financial Markets Committee. In addition, he served as the German Central Bank Deputy for the G7/G8 and the G20 process.
---
This fourth online seminar takes place in the framework of the Challenges for Bank Board Members series, which aims at building a community of professionals from the banking and finance industry interested in deepening their knowledge about bank boards' functioning and learning how to challenge bank management effectively. Seminar speakers include an international faculty of regulators, supervisors, and academics together with bank and finance professionals. The Challenges for Bank Board Members series is part of the new FBF Bank Board Academy for Non-Executive Directors.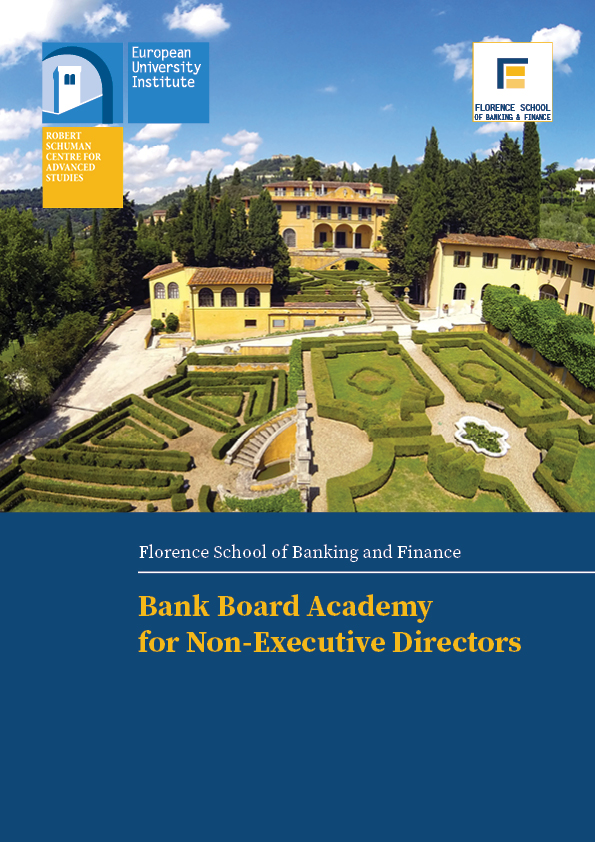 FBF Bank Board Academy Brochure
Download the brochure to know
the details and fees of
FBF Bank Board Academy
for Non-Executive Directors!