Online debate: ECB's operations in COVID-19 times
When:
June 10, 2020 @ 1:00 pm – 2:15 pm
Europe/Rome Timezone
2020-06-10T13:00:00+02:00
2020-06-10T14:15:00+02:00
Contact:
Naïs Ralaison
+39 055 4685984
Participation free, registration mandatory
Deadline for registrations: 10 June 2020, 9:30 AM
Register here
---
Moderator
Elena Carletti (Bocconi University and Florence School of Banking and Finance, European University Institute)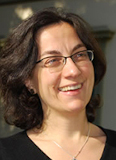 Elena Carletti is Professor of Finance at Bocconi University. She is also at the Florence School of Banking and Finance at the European University Institute, is a member of Board of Directors of Unicredit SpA and a member of the Advisory Scientific Committee of the European Systemic Risk Board (ESRB). Furthermore, she is research professor at the Bundesbank, a member of the Expert Panel on banking supervision for the European Parliament, a member of the Scientific Committee "Paolo Baffi Lecture" at the Bank of Italy, a member of Bruegel Scientific Committee, Research Fellow at CEPR, Fellow of the Finance Theory Group, CESifo, IGIER, and Wharton Financial Institutions Center. She is the author of numerous articles on Financial Intermediation, Financial Crises and Regulation, Competition Policy, Corporate Governance and Sovereign Debt.
---
Speakers
Isabel Schnabel Member of the ECB's Executive Board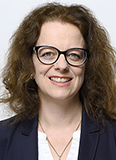 Jean-Pierre Mustier President of the European Banking Federation, CEO Unicredit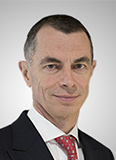 Jean Pierre Mustier began his career at Société Générale, where he remained from 1987 until 2009, working primarily within the Corporate & Investment Banking division. He held numerous positions in various markets and financing activities, in Europe, but also in Asia and the US.Jean Pierre was appointed head of Société Générale's Corporate & Investment Banking Division in 2003, and was also a member of the bank's Executive Committee. In September 2008, he took over the responsibility for Asset Management, Private Banking and Securities Services.After leaving Société Générale at the end of 2009 he has advised many financial institutions and completed large amounts of fundraising for various social enterprises and non-profit institutions, also as trustee. In early 2011 he joined UniCredit as Deputy General Manager in charge of the Corporate & Investment Banking (CIB) Division. He was a member of the UniCredit Executive Management Committee. Upon stepping down from his executive role at UniCredit at the end of December 2014, he joined the bank's international advisory board. In January 2015, Jean Pierre became a London based partner of Tikehau Capital, an investment management group, with specific focus and responsibility for Tikehau's international expansion. On 30th June 2016 he was co-opted as member of the board of directors of UniCredit S.p.A., being thereafter appointed as Group Chief Executive Officer and General Manager effective 12th July 2016. On 1st July 2019, Jean Pierre became President of the European Banking Federation (EBF).
Patrick Honohan Honorary Professor of Economics at Trinity College Dublin; Nonresident Senior Fellow at the Peterson Institute for International Economics, formerly Governor of the Central Bank of Ireland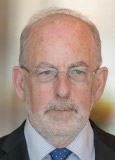 Patrick Honohan was Governor of the Central Bank of Ireland from 2009-2015, and has returned to Trinity College Dublin, where he was appointed Professor in 2007. He is also a Nonresident Senior Fellow at the Peterson Institute for International Economics. Previously he was a Senior Adviser in the World Bank working on issues of financial policy reform. During the 1980s he was Economic Adviser to the Taoiseach (Irish Prime Minister) and spent several years at the Economic and Social Research Institute, Dublin. A graduate of University College Dublin and of the London School of Economics, from which he received his PhD in 1978, Dr. Honohan has published widely on issues ranging from exchange rate regimes and purchasing-power parity, to migration, cost-benefit analysis and statistical methodology.
---
Technical disclaimer
The online seminar will take place on the Adobe Connect platform. You can access the seminars from personal computers, laptops, tablets and smartphones. You are strongly encouraged to read the technical requirements before registering for the online seminar. To ensure an optimal experience in terms of connection speed and video quality, we suggest to attend the seminar via a device connected to a stable network connection, avoiding if possible shared wi-fi or mobile connections.